High hopes
So. The Brandywine Wildflower Journal is still here for all of our (OK, three or four of you, on a good day–Hi, Mom!) skeptical readers wondering where we've been.
Oh, we have excuses, but nothing to write home about, really. In the past month or so, we've been talking big about putting together some kind of update. But, yes, little things have happened, and the blog hasn't happened.
Then, would you believe us if we wrote that, in the past week, we really, truly, honestly wanted to update our otherwise occasional fine publication (if we may say so ourselves–not necessarily fine, but definitely occasional) but we just haven't been able to because we've been, um, swamped? How about inundated?
We've been looking forward to this weekend for a long time. The annual Wildflower, Native Plant & Seed Sale held in the courtyard every Mother's Day weekend at the Brandywine River Museum of Art. The BWJ has wanted to sing its praises. So now we will. People work very hard on this event, and this year was no different.
Except for one thing.
The third worst flood in Chadds Ford's recorded history. And this weekend's sale almost wasn't.
More than 5 inches of rain hit the area last week, and in the early hours of May 1, Brandywine Creek sensors recorded a rise of 16.05 feet, bumping the Aug. 28, 2011 flood of 15.23 ft. to the fourth worst recorded. The worst is 17.15 ft. on Sept. 17, 1999. The second worst remains 16.56 ft. on June 22, 1972. Keep in mind that evacuations start at 13 ft. And that the creek is back down around 4 ft. now.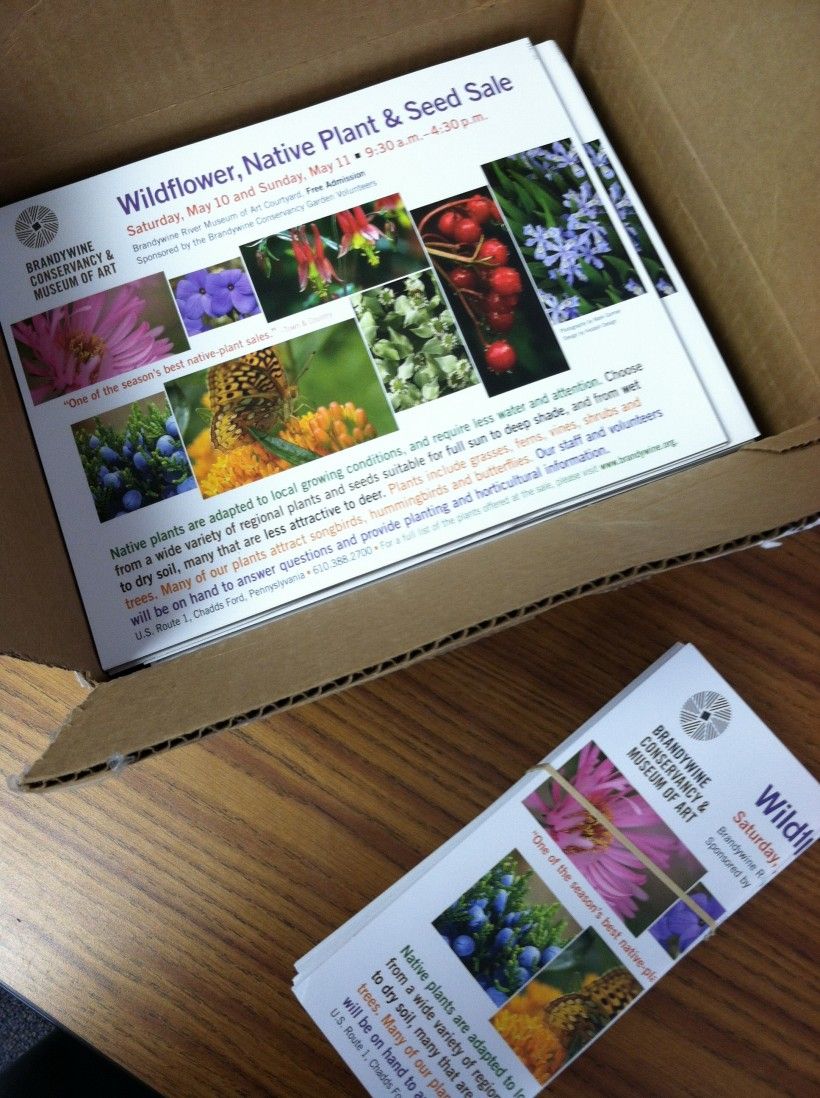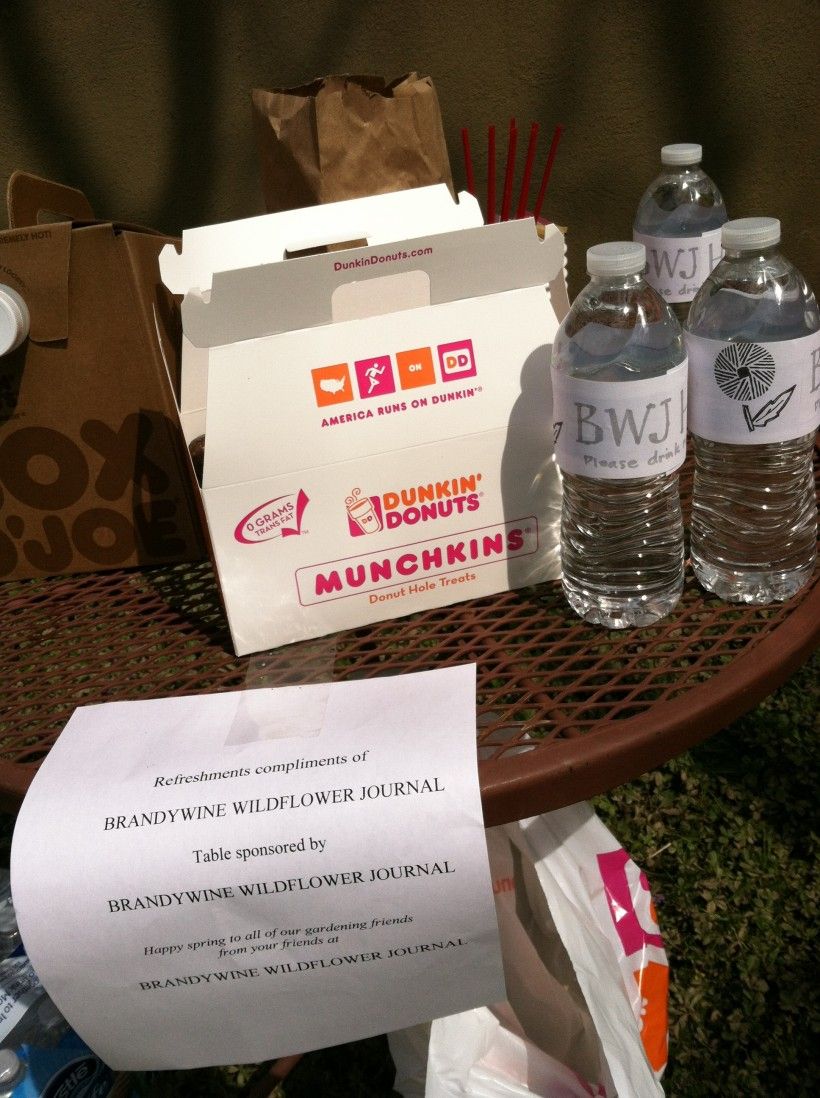 Pots and trays bursting with beautiful native plants, trees, shrubs and wildflowers–all lined up neatly on the ground, polished and primped and pruned and potted and awaiting transport to their display area in the Museum's courtyard–were lifted by the rising waters and carried away. Upended. Washed from their containers. Some got stuck in trees. Thousands and thousands and thousands of plants.
When the water receded, the BWJ was on the scene. Providing relief… comic relief.
What we witnessed was  one of the most amazing group efforts in memory to put the pieces of this puzzle back together. And make sure the sale would go on as planned. And it is going on as planned.
We'll step back now and let these pictures of what is referred to as The Sun Bed tell the rest of the story.
Stay tuned. Hug a gardener. And buy a native plant. Anyone care for a refreshment?
---
The week in images