Conserved Lands Tour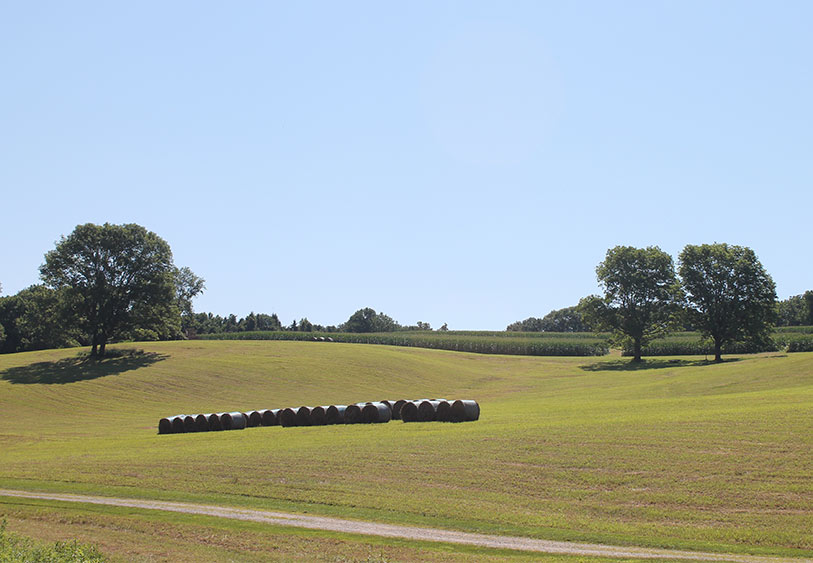 Join us for a guided bus tour exploring a wide array of the historic properties and scenic landscapes permanently protected through the efforts of the Brandywine Conservancy.
Begin the day with an orientation about the Conservancy's land conservation programs, major projects, coordinated efforts with local municipal and County governments, and a review of maps showing the scope of conserved land in the region. Then board our bus to enjoy a guided exploration led by David Shields, the Conservancy's Associate Director for Land Conservation. In addition to discovering a first-hand view of the Conservancy's broad range of conservation efforts, a brief stop will be made at the ChesLen Preserve where you'll learn the history of how that property was conserved and assembled to ultimately become a nature preserve owned by the Natural Lands Trust. The bus tour will head up the Brandywine Valley from Chadds Ford through the Brandywine Battlefield area and the historic village of Marshallton, then wind through the former King Ranch lands west of Unionville before returning to the Conservancy building in the afternoon.
The tour will meet at 9:30 a.m. at the Brandywine Conservancy building on the campus of the Brandywine River Museum of Art, and will return to the Conservancy building at 12:30 p.m.
---
This event is for members only. Not a member? Click here
Tickets for events hosted by the Brandywine Conservancy & Museum of Art are non-refundable.