Looking for a (Pokémon GO) Gym? Stop at the Brandywine!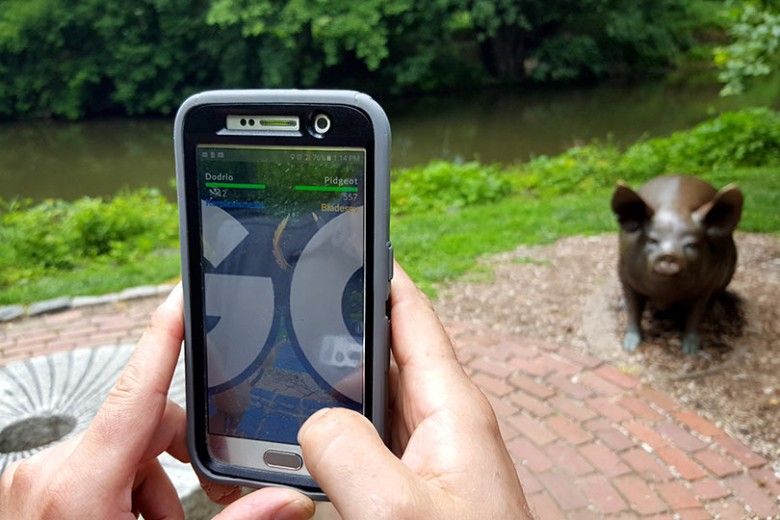 Of all the wonderful creatures currently residing at the Brandywine River Museum of Art (a cat named Mr. Wuffles, a whale with a tiny hat, a swan bicycle, and a charming bear for good measure) a few of our favorites belong to the Pokémon family.
---
Pokémon GO #museumlife
Here at the Brandywine, we have a number of Pokémon GO fans on staff and one of them, Collection Management Intern Emma Blades, shared a few pictures of her travels around the museum.
---
Don't Forget to Hit the Gym - Your Team Will Thank You
These little critters have been "caught" hanging out in every gallery in the museum and our very own Pokémon gym. Catch, battle, and make your team proud! Once all your little guys are filled up on stardust and candy, be sure to visit the third floor to see the rest of the menagerie in our Get the Picture! Contemporary Children's Book Illustration exhibition.