Show or Sale?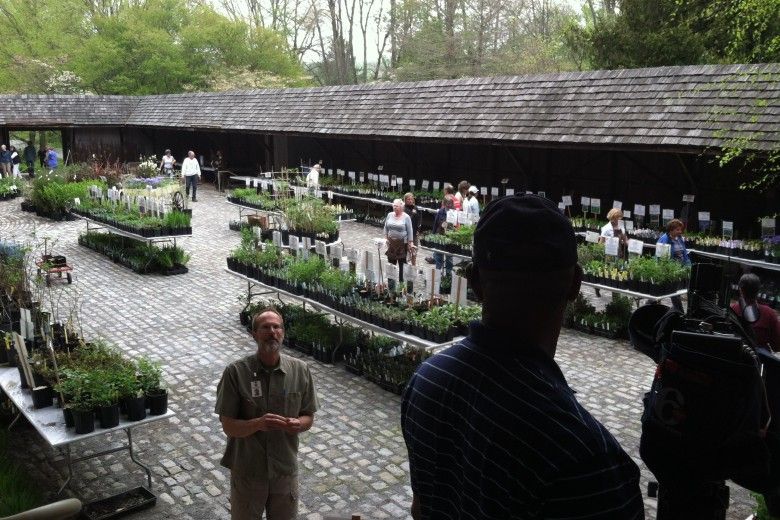 It's official. Well, it's always official.
The Brandywine Conservancy & Museum of Art's annual Wildflower, Native Plant & Seed Sale is held every Mother's Day weekend.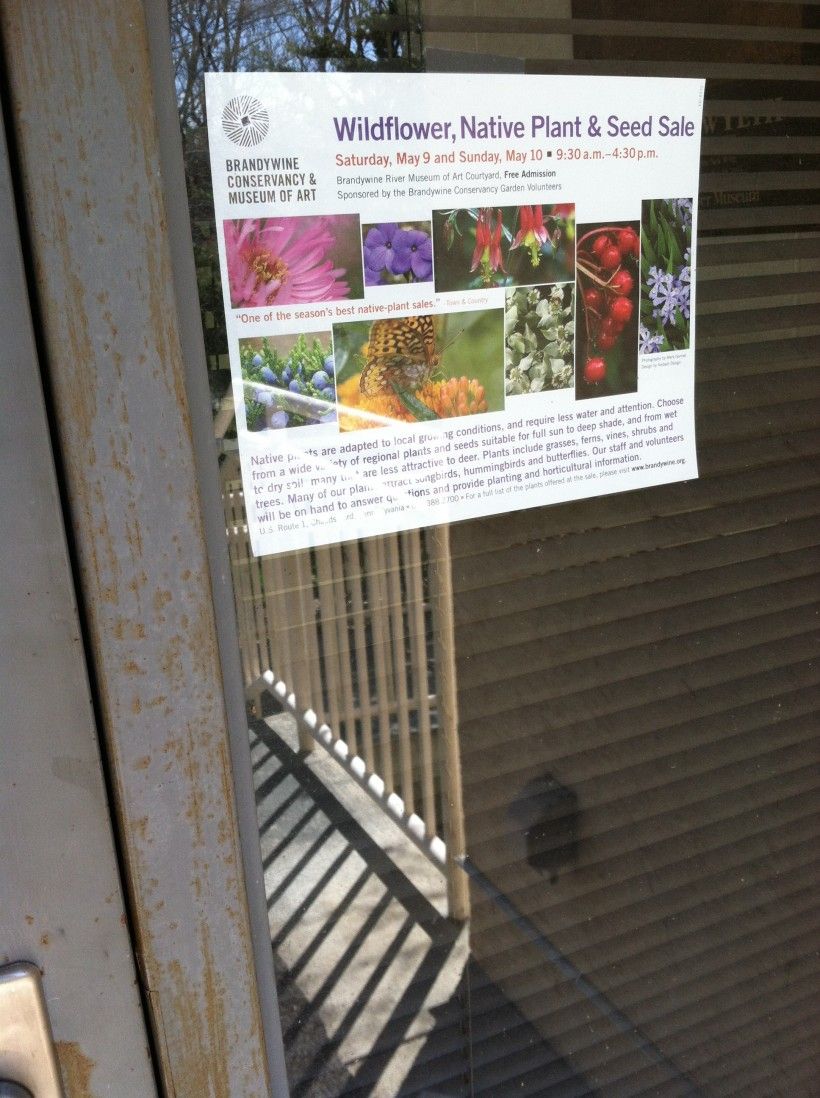 But the garden volunteers who help put it all together know that it's really official when horticultural coordinator Mark Gormel tapes a flyer next to the front door outside his office.
So when a group of volunteers arrived at the Chadds Ford, PA, campus Thursday, April 16, there it was for all to see. Another wonderful sign that spring has sprung. Oh, yes, and a reminder that there's work to be done.
The 2015 sale is Saturday, May 9 and Sunday, May 10 from 9:30 a.m. to 4:30 p.m. each day in the cobblestone courtyard of the Museum. There are hundreds of native plants, trees, shrubs and wildflowers to choose from. It's a great opportunity to learn more about natives (there's a native plant for every kind of condition you can throw at it; 2015 Expected Plant Sale Availability). Plus, visitors can see some of these plants in action around the Museum's grounds.
The Brandywine Wildflower Journal will be there, too. We'll be wandering around looking for someone's secret stash of cookies. And admiring the beautiful displays of plants, of course. We keep wanting to call this event a show. It's a sale, certainly. A fundraiser. But, oh what a show.