Thanks for a great day
Autumn is officially here. Halloween is almost here. Thanksgiving will be here before you know it.
So, you might want to start giving thanks now. That's what we did last week after a wonderful morning working in the woods, installing yet more native plants in a serene spot on the banks of the Brandywine.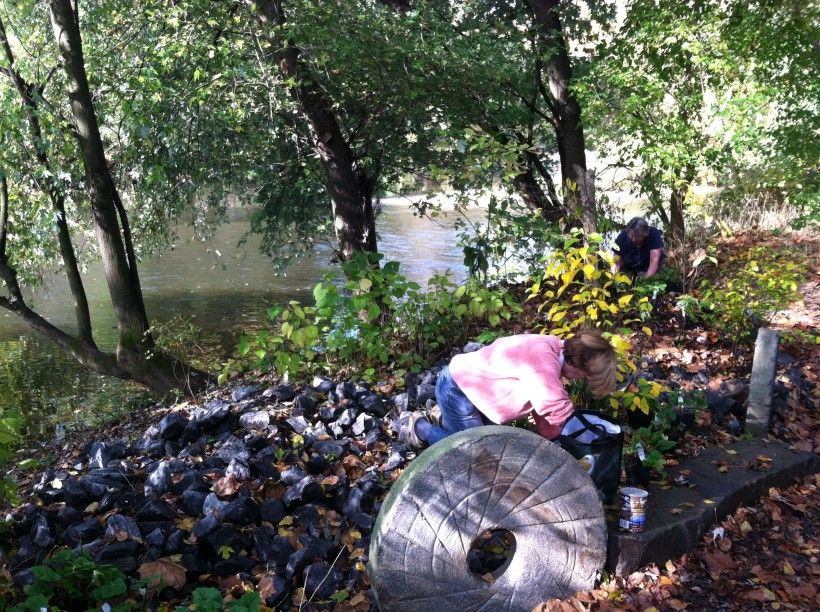 Aster cordifolius, Chasmantheum latifolium were in the mix. So was laughter. Of course. How can you not laugh when you're digging holes and hitting rocks? We went around and around. This goes here, that goes there. The colorful plastic knives came out. A few hours later, we were heading for our cars.
We said our goodbyes, our see-you-next-weeks, and then this extemporaneous expression of gratitude: Thanks for a great day.
---
Brandywine Bloom Cam: 10/14/2014