Recipe by Liz Sempervive, Executive Chef of the Millstone Café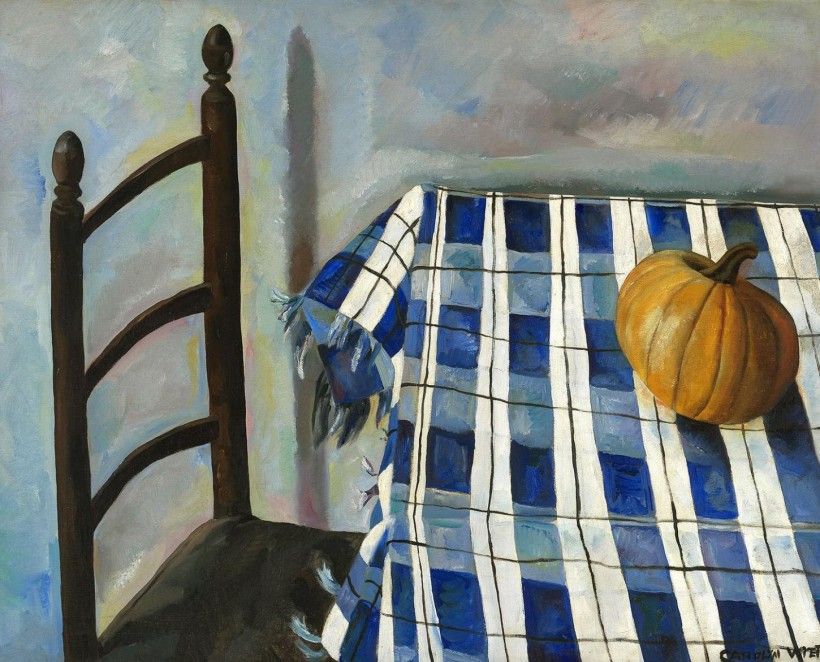 The Joy of Cooking is one of my all-time favorite cookbooks. My first Chef after culinary school gave me his personal copy and inscribed the following saying that I continue to hold very dear: "A cook cooks with his hands, a chef cooks with his hands and his head. A great chef cooks with his hands, head, and most important, his heart." The following recipe must have been one his favorites because there are remnants of ingredients on the pages, which, in my opinion is the sign of a good recipe book. Fitting for the time of year, I've adapted a pumpkin bread recipe from The Joy of Cooking into the below recipe for pumpkin muffins, which are currently being served up in the Millstone Café, too! 
---
Ingredients:
| | |
| --- | --- |
| 1 ½ cups | all-purpose flour |
| 1 ½ tsp | ground cinnamon |
| 1 tsp | baking soda |
| 1 tsp | salt |
| 1 tsp | ground ginger |
| 1/2 tsp | nutmeg |
| 1/4 tsp | ground cloves |
| 1/4 tsp | baking powder |
| 1/3 cup | milk or water |
| 1/2 tsp | vanilla extract |
| 6 Tbs | softened butter |
| 1 1/3 cups | sugar |
| 2 | large eggs |
| 1 cup | pumpkin puree (now is a great time to use that Roasted Pumpkin recipe!) |
| 1/2 cup | chopped walnuts (optional) |
| 1/3 cup | raisins (optional) |
---
Directions:
Pre-heat the oven to 350 degrees. Grease your muffins tins with pan spray or butter, or use cupcake wrappers for easy clean up! 
Whisk together the flour, ground cinnamon, baking soda, salt, ground ginger, nutmeg, ground cloves and baking powder. Set aside.
In another bowl, combine the milk (or water) with the vanilla extract. Set aside.
In a large bowl, beat the butter and sugar together until creamed (about 3 minutes).
Add in the eggs, one at a time, to the creamed butter/sugar mixture. Then add in the pumpkin puree.
Slowly add in the dry ingredients in three stages, alternating with the milk (or water) mixture until everything is incorporated. It's important to not over mix this 'quick bread' batter. 
Optional: Fold in chopped walnuts and raisins. 
Using a 1/3 measuring cup, scoop the batter into your muffin tins and bake at 350 degrees until a toothpick tests clean when stuck into the middle of the muffin. The baking should take about 35 minutes (turn the muffin tin around in the oven after 15 minutes; check again in about 10 more minutes with a toothpick test). Let cool 5-10 minutes before removing them from the muffin tins and enjoy with a nice cup of tea or a hot cup of coffee! 
---
Liz Sempervive is the Executive Chef of the Millstone Café and Catering at the Brandywine River Museum of Art. She hopes to bring nourishment to everyone through her scratch cooking, classic dishes and rustic cuisine. Chef Liz is passionate about food accessibility and supporting our local food systems. She believes that collective healing begins with sharing a meal between friends. Her accomplishments include being awarded "Best New Chef, 2019" in Main Line Today magazine and participating as a contestant on Food Network's Chopped.