Recipe by Liz Sempervive, Executive Chef of the Millstone Café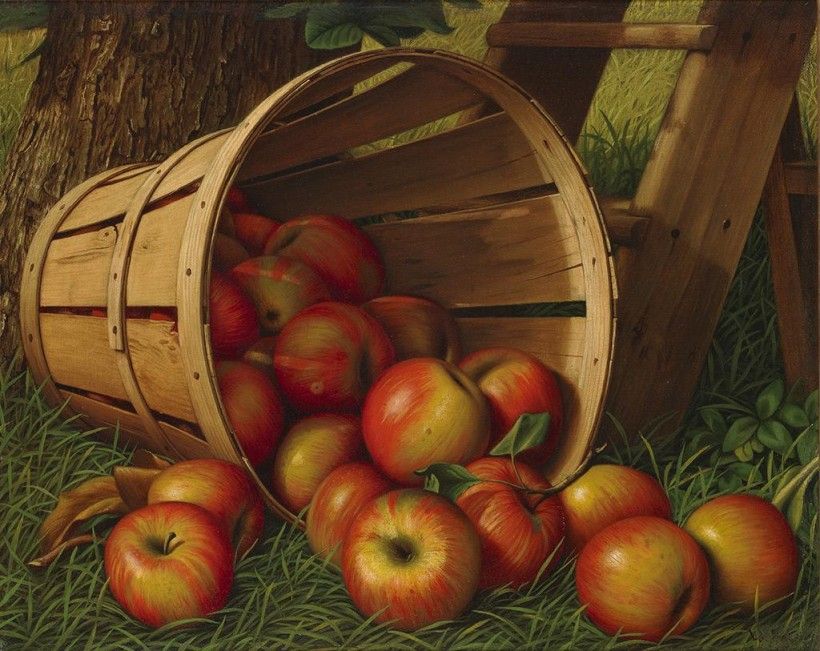 This apple crumble is one of my favorite dessert recipes and it's a perfect way to use up all those delicious apples while they are in season. To make this dessert extra decadent, I recommend serving it up warm from the oven with a scoop of ice cream and a drizzle of caramel sauce.
Ingredients:
Filling Ingredients:
4 large Granny Smith apples (about three pounds)
¼ cup granulated sugar
1 lemon, zest and juice
2 Tbs all-purpose flour
½ tsp ground cinnamon
Topping Ingredients:
1 cup walnuts, roughly chopped
1 cup all-purpose flour
1 ¼ cups rolled oats
½ cup packed dark brown sugar
1 tsp ground cinnamon
Pinch of salt
8 Tbs (1 Stick) cold butter, cut into small pieces
Garnish:
Vanilla ice cream (optional)
Caramel sauce (optional)
---
Directions:
Position your oven rack in the middle of the oven and preheat to 350° F. 
Peel, core and slice apples into ¼ inch slices. After you peel the apples, you can use an apple corer to take out the center of the fruit. Alternatively, you may slice the apples into quarters and remove the core with a knife. Place apples in a large bowl and toss with sugar, lemon zest and juice, flour, and cinnamon. Pour into a lightly greased 9 x 13-inch baking dish and spread out into one even layer. Set aside. 
In another large bowl, mix the nuts, flour, oats, sugar, cinnamon and salt for the crumb topping. Using a pastry cutter or your fingers, gently work in the cold butter until pea-sized lumps are formed. You could do this step in a food processor and pulse on and off until the ingredients are combined. 
Top apples evenly with crumb mixture and bake until the apples are bubbly and the topping is golden brown—about 45 minutes, rotating once halfway through cooking.
Serve warm or at room temperature with vanilla ice cream and/or caramel sauce. Enjoy!
---
Liz Sempervive is the Executive Chef of the Millstone Café and Catering at the Brandywine River Museum of Art. She hopes to bring nourishment to everyone through her scratch cooking, classic dishes and rustic cuisine. Chef Liz is passionate about food accessibility and supporting our local food systems. She believes that collective healing begins with sharing a meal between friends. Her accomplishments include being awarded "Best New Chef, 2019" in Main Line Today magazine and participating as a contestant on Food Network's Chopped.