Recipe by Liz Sempervive, Executive Chef of the Millstone Café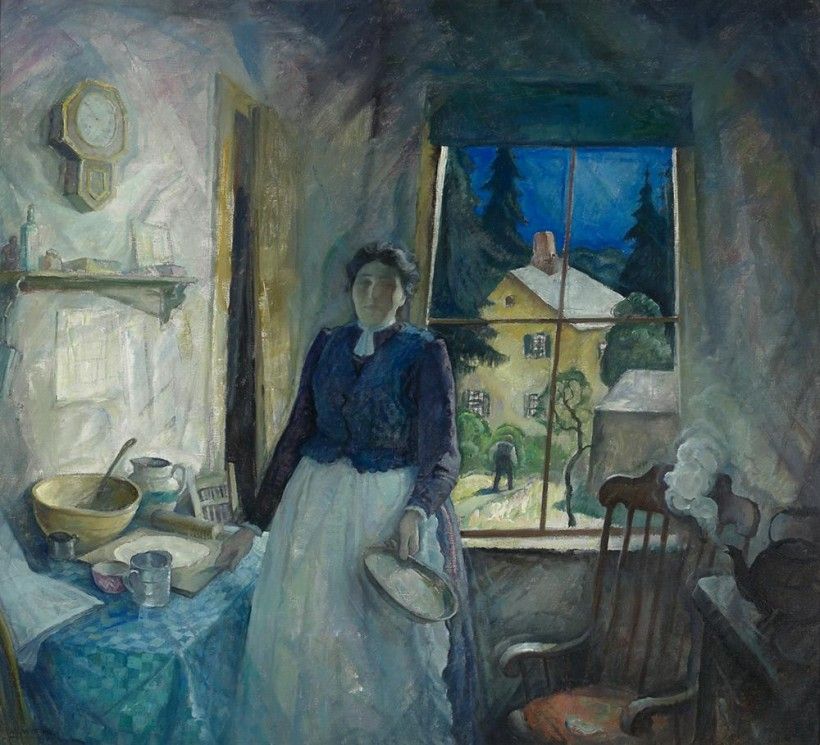 Ingredients:
| | |
| --- | --- |
| 2 | onions |
| 2 Tbs | butter |
| 1/2 pound | bacon, large dice |
| 1 Tbs | tomato paste |
| 3 cups | chicken stock |
| 4 cups | braised white beans (click here for Chef Liz's recipe for braised white beans or you can substitute canned white beans) |
| 4 each | chicken thighs |
| 4 each | sausage links |
| 2 cups | Italian-flavored breadcrumbs |
---
Directions:
Pre heat your oven to 375 degrees. 
In a large Dutch oven on the stove top over medium-low heat, sweat the onions in the butter until translucent. Add in the bacon and let the fat render for a few minutes. The onions should be slightly brown on the edges (if they start to brown too much, turn your heat down and add a tablespoon of water).
Meanwhile, in a skillet add a tablespoon of oil and cook chicken thighs over medium heat, season with salt and pepper. When the chicken is about half-way cooked, add to the skillet the sausage links as well. When they are finished, remove the pan from the heat. When they are cool enough to handle, slice the sausage in rounds and shred the chicken into large bite sized pieces. Reserve the meat for later in the recipe.
Once the bacon has rendered and the onions are slightly caramelized, add in your tomato paste and let fry in the bacon fat. Then add the chicken stock and beans and let simmer together for 15 minutes. Fold in the braised chicken thighs and sliced sausage links. 
Turn the heat off on the Dutch oven. Your beans should look like a nice stew. Next, top the mixture heavily with breadcrumbs and bake in the oven until toasted and browned (about 15-20 minutes, depending on your oven). 
Serve in Bowls and enjoy!  
---
Liz Sempervive is the Executive Chef of the Millstone Café and Catering at the Brandywine River Museum of Art. She hopes to bring nourishment to everyone through her scratch cooking, classic dishes and rustic cuisine. Chef Liz is passionate about food accessibility and supporting our local food systems. She believes that collective healing begins with sharing a meal between friends. Her accomplishments include being awarded "Best New Chef, 2019" in Main Line Today magazine and participating as a contestant on Food Network's Chopped.