Recipe by Liz Sempervive, Executive Chef of the Millstone Café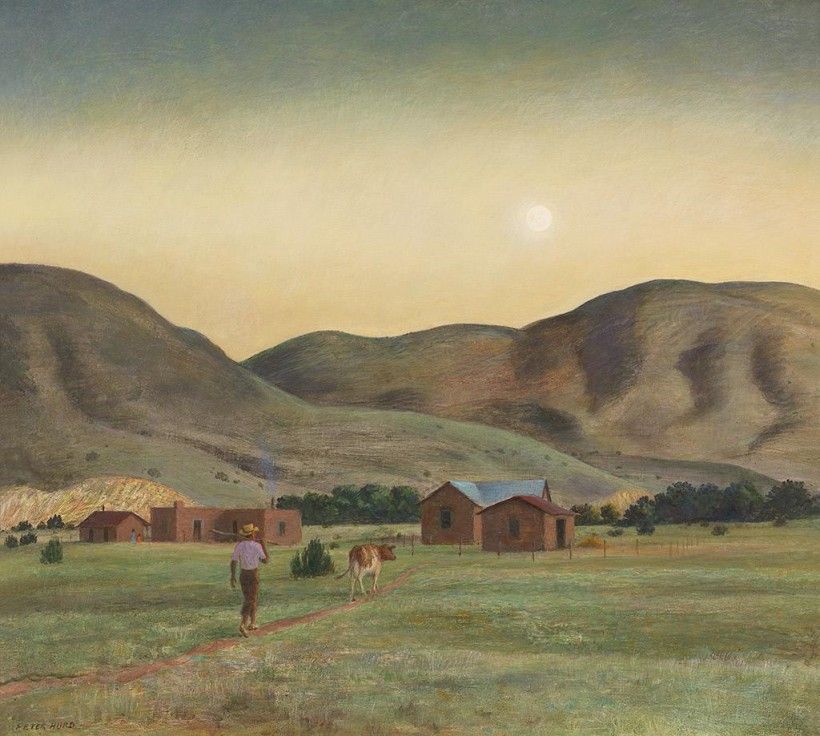 With the weather heating up and summer on the horizon, outdoor barbeque season is just around the corner! This chimichurri recipe is great for adding to grilled meats.
Chef Liz's tips for grilling steaks:
When choosing steaks for grilling, you want cuts with medium marbling. The marbling is the flavorful fat running throughout the steak. It is best to let the meat come up to room temperature to ensure even and fast cooking. Letting the steak sit out for about 20 minutes before you cook it will help release all its flavors. After you cooking, it is important to let the steaks rest for about 10 minutes so all of the juices stay in the meat and every bite, instead of running all over your cutting board. After it rests, remember to slice the meat against the grain. A great steak to marinade and grill is London Broil, also known as flank steak or top round. 
Chimichurri Ingredients:
| | |
| --- | --- |
| 2 bunches | Scallions (grilled, cooled, then minced) |
| 4 | Garlic cloves, minced |
| 1 | Spicy chili pepper of your choosing (stem and seeds removed), minced |
| 1 bunch | Parsley, washed and minced |
| 1 bunch | Cilantro, washed and minced |
| 1/2 cup | Red wine vinegar |
| 3/4 cup | Olive oil |
| 1 tsp | Salt |
| 1/2 tsp | Pepper |
---
Directions:
Rub the scallions with a little olive oil and grill them until they turn a bright green and get some char on them. Put them in a dish and wrap a piece of plastic wrap over them so they steam and cook. While they steam, prepare the rest of the ingredients. 
You can save some time and hand strength by pulsing the ingredients in a food processor. Add the chili and garlic to a food processor and pulse. Then add the cilantro and parsley and pulse some more. Rough chop the scallions first, remove the root end, and add to the food processor to pulse. Next, add the liquid ingredients and spices and pulse to combine. The mixture should be loose like salsa. 
Store the sauce in an airtight container and in the fridge until you are ready to use it. This will help keep the color nice and green! Chimichurri serves as a marinade and a sauce. Prepare the whole batch and use 1/3 of it as a marinade. I like to marinade steak in a resealable plastic bag because it is easy to keep all the excess air out. 
For all those who do not eat meat, do not fear! This is also a great marinade for grilled portobello mushrooms. Clean the portobellos by brushing the dirt off the top with a dry cloth, remove and discard the stem, and use a spoon to remove and discard the gills under the mushroom cap. Marinade the cleaned mushroom cap in its own bag with the chimichurri sauce and grill in the same manner you would the steak. 
Marinade the steak in the fridge for a few hours or overnight to infuse the flavor. Get your grill nice and hot and sear your steak for about five minutes on each side. Use your chef skills to cook the steak to your liking; I like mine medium rare. The mushrooms will take less time to marinade—you can really just rub the sauce all over the mushrooms and cook them immediately. 
After you have grilled your mushrooms or steak, slice and plate your streak or mushrooms and spoon more chimichurri over top. 
You can also try this recipe with fajitas! Just make some sauteed onions and peppers to go with your steaks and serve with warm flour tortillas and guacamole for topping. Lastly, I hope you will consider eating organic, grass-fed steaks and supporting a local butcher to offset the harmful greenhouse gas emissions that factory farming produces.  
---
Liz Sempervive is the Executive Chef of the Millstone Café and Catering at the Brandywine River Museum of Art. She hopes to bring nourishment to everyone through her scratch cooking, classic dishes and rustic cuisine. Chef Liz is passionate about food accessibility and supporting our local food systems. She believes that collective healing begins with sharing a meal between friends. Her accomplishments include being awarded "Best New Chef, 2019" in Main Line Today magazine and participating as a contestant on Food Network's Chopped.