Recipe by Liz Sempervive, Executive Chef of the Millstone Café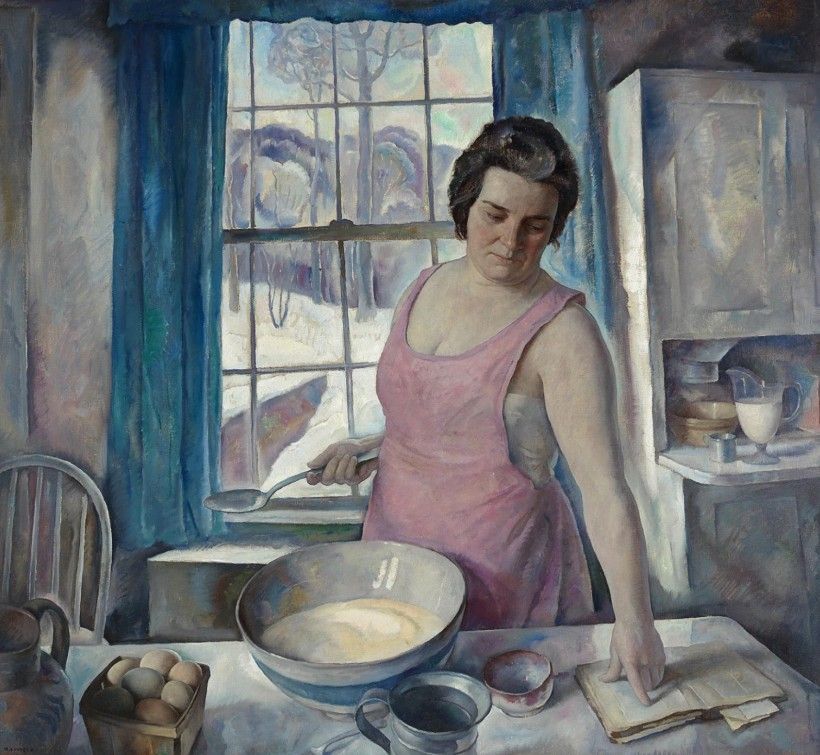 Ingredients:
For the hard-boiled eggs:
10 Large eggs
1/4 cup Kosher salt
For the filling:
10 Yolks of hard-boiled eggs
20 Halved egg whites (reserved from hard boiling the eggs)
3 Tbs Mayo
1 Tbs Dijon mustard
1 Tbs Lemon juice
1 tsp salt and pepper
Pinch Paprika, to garnish
---
To make the hard-boiled eggs:
Use a large sauce pot and line the bottom of the pot with a thin layer of salt—just enough to cover the bottom. Add in enough eggs to fill the bottom of the pan in one layer. 
Place the pot on the stove on high heat and bring it to a boil. Do not cover the eggs yet; it is important to let them come to a boil uncovered. Once the pot has boiled, turn the heat off and cover with a tight-fitting lid. Set a timer for 15 minutes.
After 15 minutes, drain out all the hot water and immediately add ice to the eggs—enough to cover them. Let the eggs cool, then crack and peel the eggs. I like to use the ice water from the pot to help peel the eggs. Sometimes I dunk the eggs to keep them slippery and the peel comes off easily. 
Slice the eggs in half and set the egg whites aside. Place the yolks into a bowl or right into your food processor.
To make the Deviled Egg filling:
With the exception of the halved egg whites, add all of the filling ingredients to the food processor and puree until very smooth.
Taste the mixture, adjust any seasoning or flavors to your liking. 
Remove filling to a piping bag (or a Ziplock bag with one of the corners cut off to allow a small hole).
Pipe filling into egg white halves and place on a nice platter. Garnish with paprika and enjoy! 
---
Liz Sempervive is the Executive Chef of the Millstone Café and Catering at the Brandywine River Museum of Art. She hopes to bring nourishment to everyone through her scratch cooking, classic dishes and rustic cuisine. Chef Liz is passionate about food accessibility and supporting our local food systems. She believes that collective healing begins with sharing a meal between friends. Her accomplishments include being awarded "Best New Chef, 2019" in Main Line Today magazine and participating as a contestant on Food Network's Chopped.