Recipe by Liz Sempervive, Executive Chef of the Millstone Café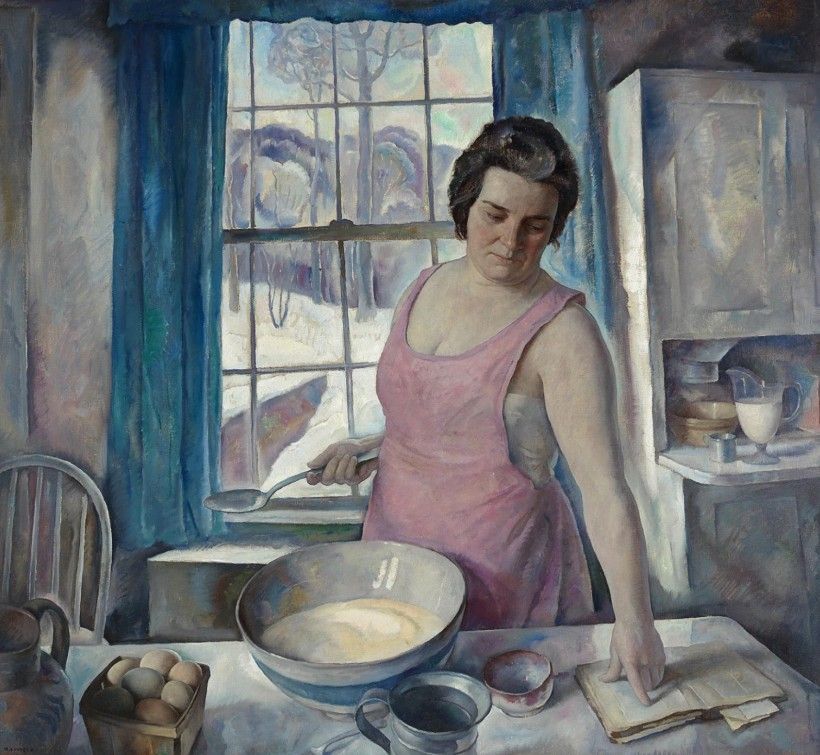 Ingredients:
2 cups all purpose flour
1 1/2 tsp kosher salt
1/2 tsp baking powder
1/2 tsp baking soda
2 eggs
1 1/4 cups white sugar
1 cup sour cream
1/4 cup earl grey tea, loose
2 tsp vanilla extract
1 cup vegetable oil
3 Tbsp turbinado sugar
---
Steps:
Set oven to 325 degrees.
Grease your muffin tin with butter or some cooking spray.
Whisk all the dry ingredients together in a bowl (2 cups flour, 1 1/2 tsp salt,  1/2 tsp baking powder, 1/2 tsp baking soda), set aside.
Add eggs and white sugar to a bowl and whisk for one minute, until the eggs are light, yellow and fluffy. Add the sour cream, earl grey tea, and vanilla extract to the egg/sugar and stir to combine the mixture. Now, stream into this mix the vegetable oil and whisk. Once everything is combined, add the DRY INGREDIENTS to the WET INGREDIENTS.
Stir to combine the wet and dry ingredients. DO NOT OVERMIX.
Using a scoop, measure the batter into each muffin cup. Pour enough batter in to fill the cup 3/4th of the way up. Once all the cups are filled, sprinkle a good amount of sugar in the raw on top of the batter (you might need more than 3 Tbsp).
Bake in oven until they test clean—about 20 minutes. Check them at 15 minutes.
After they are done, let them cool before removing them from the muffin tin. Store in an airtight container and check quality every day.
---
**(recipe was adapted from Bon Appetit: Earl Grey Tea Yogurt Cake)
Liz Sempervive is the Executive Chef of the Millstone Café and Catering at the Brandywine River Museum of Art. She hopes to bring nourishment to everyone through her scratch cooking, classic dishes and rustic cuisine. Chef Liz is passionate about food accessibility and supporting our local food systems. She believes that collective healing begins with sharing a meal between friends. Her accomplishments include being awarded "Best New Chef, 2019" in Main Line Today magazine and participating as a contestant on Food Network's Chopped.