Recipe by Liz Sempervive, Executive Chef of the Millstone Café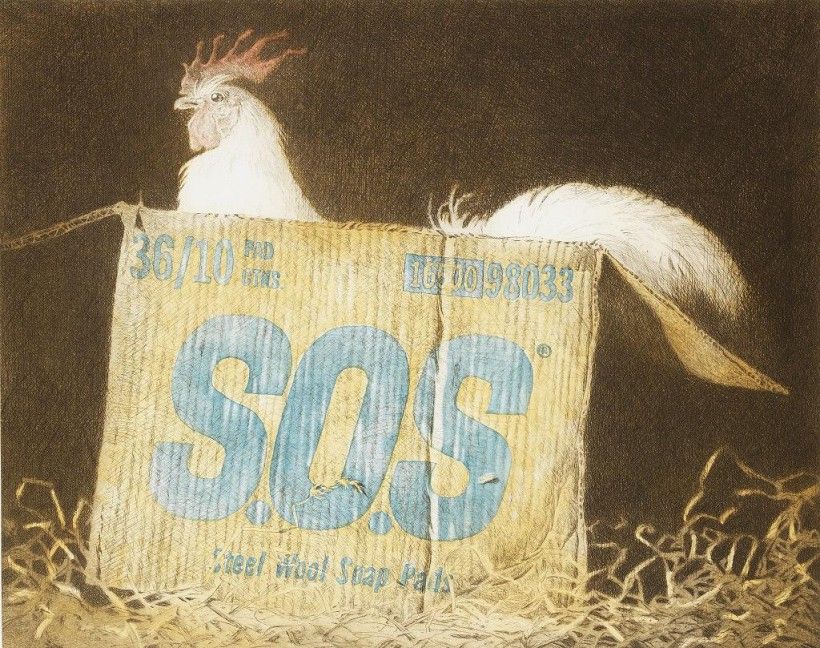 This recipe is a great way to utilize your dyed Easter eggs! The sandwich spread (which can be made in a large batch and held in the refrigerator for a week) is also a perfect way to add some excitement and added flavor to just about any sandwich.
Egg Salad Ingredients:
| | |
| --- | --- |
| 8 | hard boiled eggs, peeled |
| 3/4 cup | sandwich spread (see recipe ingredients below) |
| 1/4 cup | onions, minced |
Sandwich Spread Ingredients:
| | |
| --- | --- |
| 2 Tbs | Dijon mustard |
| 1/4 cup | mayonnaise |
| 2 tsp | paprika |
| 1 Tbs | chopped parsley |
| 1 tsp | salt and pepper |
---
Directions:
Combine and stir the sandwich spread ingredients in a mixing bowl. Set aside.
To hard boil the eggs: Add eight eggs in a pot and cover with cold water. Without the lid, bring to a boil. Once boiling, cover the pot with a tight lid, turn the heat off and let sit for 15 minutes. Drain, cool and peel. 
Separate the cooked egg whites from the yolks. Reserve the whites in a large mixing bowl. Chop your onions and add them to the bowl with the egg whites. 
Mix the yolks with the sandwich spread and mash with a fork until blended. Then mix in with the egg whites. Taste to adjust for seasoning and enjoy! 
Pro Tip: Egg salad is always delicious on a butter croissant with some crunchy lettuce! 
---
Liz Sempervive is the Executive Chef of the Millstone Café and Catering at the Brandywine River Museum of Art. She hopes to bring nourishment to everyone through her scratch cooking, classic dishes and rustic cuisine. Chef Liz is passionate about food accessibility and supporting our local food systems. She believes that collective healing begins with sharing a meal between friends. Her accomplishments include being awarded "Best New Chef, 2019" in Main Line Today magazine and participating as a contestant on Food Network's Chopped.