Recipe by Liz Sempervive, Executive Chef of the Millstone Café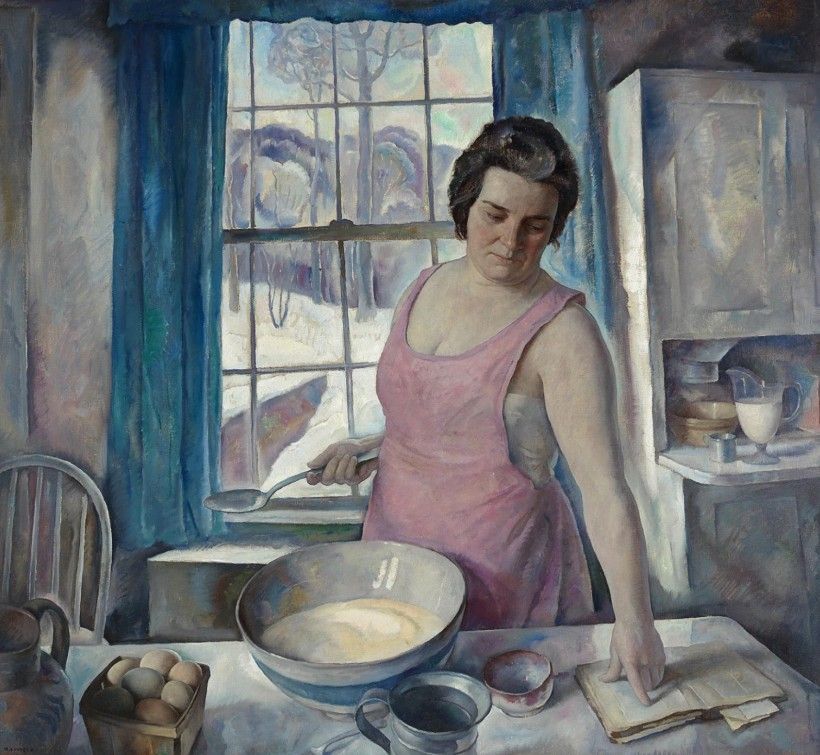 Ingredients:
| | |
| --- | --- |
| 2 1/2 cups | all-purpose flour |
| 2 tsp | baking soda |
| 1/2 tsp | salt |
| 12 Tbs | unsalted butter |
| 2 Tbs | ground ginger |
| 1 tsp | ground cinnamon |
| 1/4 tsp | ground cloves |
| 1 1/4 cups (8 3/4 oz.) | packed dark brown sugar |
| 1/4 cup | molasses |
| 1 | large egg, yolk and whites |
| 1  | large egg, yolk only |
| 1/2 cup | granulated sugar |
---
Directions:
In a medium bowl, whisk together the flour, baking soda and salt. Set aside. Next, melt the butter over medium heat until it starts to turn slightly brown. Using brown butter will create a nutty flavor and will make the cookies taste even better! Remove the pan from the heat and pour the butter into a large, heatproof bowl.  
Add the ground ginger, cinnamon and cloves to the warm butter and whisk to combine. The warm butter will help bloom the flavors of the spices. Set aside to cool for about two minutes, then whisk in the brown sugar and molasses until combined. Next mix in the egg and egg yolk until incorporated. Finally, stir in the dry ingredients with a rubber spatula, mixing until just combined. Cover the bowl with plastic wrap and let chill in the refrigerator for about 45 minutes.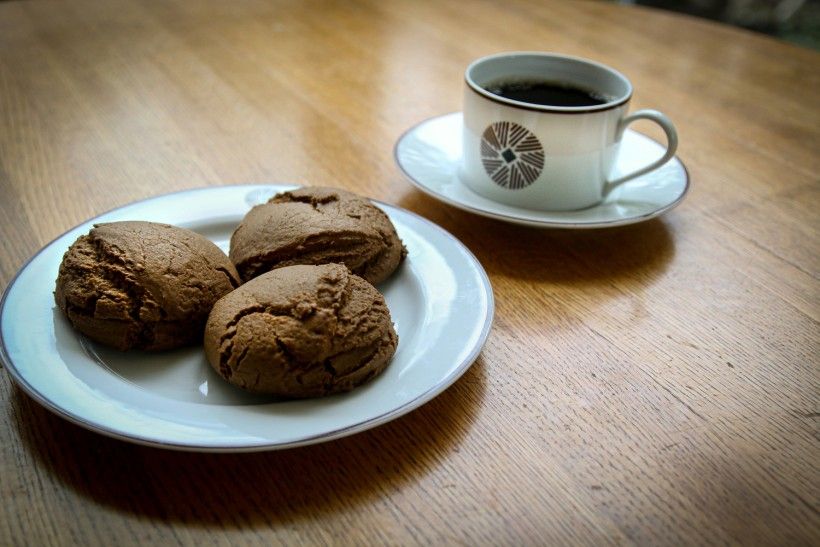 Once you are ready to bake, preheat the oven to 300°F, line your baking sheets with parchment paper, and add the granulated sugar to a pie plate or bowl. Shape the cookie dough into 1-inch balls, then roll in the sugar and place on the prepared baking sheets. Using the upper rack of the oven, bake the cookies for 15 minutes, then rotate the cookie sheet and bake for an additional 10-12 minutes (or until the cookies start to darken around the edges). Remove the baking sheet to a wire rack to let cool. The gingersnaps can be stored in an airtight container for up to two weeks—if you can make them last that long!
This recipe was adapted from Cook's Illustrated, November/December 2011.  
---
Liz Sempervive is the Executive Chef of the Millstone Café and Catering at the Brandywine River Museum of Art. She hopes to bring nourishment to everyone through her scratch cooking, classic dishes and rustic cuisine. Chef Liz is passionate about food accessibility and supporting our local food systems. She believes that collective healing begins with sharing a meal between friends. Her accomplishments include being awarded "Best New Chef, 2019" in Main Line Today magazine and participating as a contestant on Food Network's Chopped.