Recipe by Liz Sempervive, Executive Chef of the Millstone Café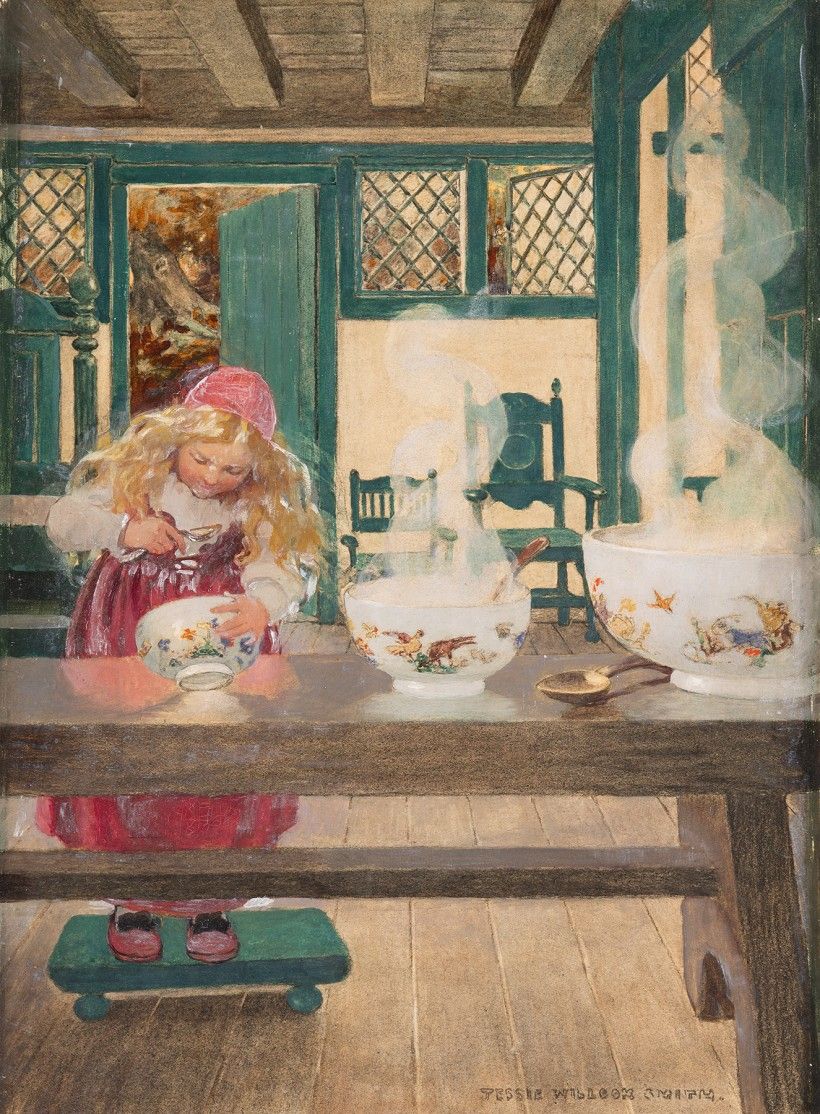 Ingredients:
1 pound cremini mushrooms, sliced 
2 shallots or 1 onion, rough chopped 
2 cloves of garlic (crushed with side of knife)  
2 tablespoons sherry cooking wine (a good splash!) 
1 quart Mushroom Stock or chicken/vegetable stock
½ cup Heavy Cream  
2 Tbsp Butter  
Salt and Pepper to taste
Directions:
In a heavy bottom pot, like a Dutch oven, sweat the shallots and garlic in butter over medium heat. Season with salt & pepper.  
Once the shallots are translucent, add mushrooms and increase the heat to medium-high. Season again with salt & pepper. Add a bit of butter and be sure to continually stir the mushrooms to prevent from burning—but it's good to let them get a little color.  
Once the mushrooms stop steaming a lot, remove from heat and add the sherry. Let the sherry reduce by half.  
Add stock and allow to simmer for 20 minutes. Add heavy cream and simmer five more minutes.
Blend well with a blender, NOT a food processor. You want to make the soup as smooth as possible. Taste and adjust seasoning.   
To serve, ladle into bowls and garnish with chopped chives and truffle oil if you have it. A drizzle of olive oil also looks nice! Enjoy! 
---
Mushroom Stock Ingredients:  
8 oz dried mushrooms or mushroom stems 
1 ½ gallons purified water
Charred onion 
Directions:  
Add all ingredients to a big enough pot. Cover pot with lid and allow to simmer for two hours. 
Strain the vegetables from the stock before using the flavorful liquid in your favorite soup or stew.  
**Discard the vegetables when finished—you have already extracted all the flavor from them into the liquid. 
---
Liz Sempervive is the Executive Chef of the Millstone Café and Catering at the Brandywine River Museum of Art. She hopes to bring nourishment to everyone through her scratch cooking, classic dishes and rustic cuisine. Chef Liz is passionate about food accessibility and supporting our local food systems. She believes that collective healing begins with sharing a meal between friends. Her accomplishments include being awarded "Best New Chef, 2019" in Main Line Today magazine and participating as a contestant on Food Network's Chopped.