Recipe by Liz Sempervive, Executive Chef of the Millstone Café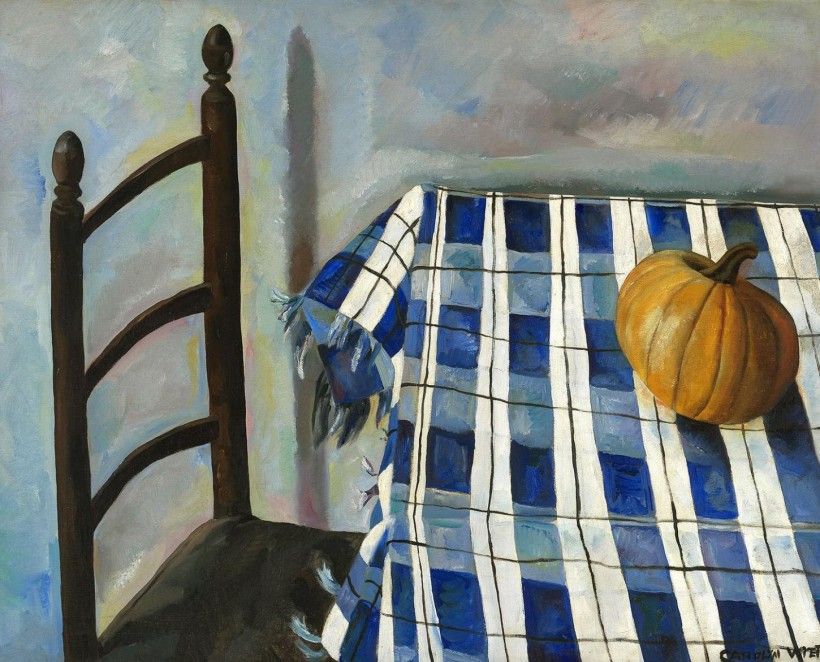 Ingredients:
2 white onions, small dice
4 cloves garlic, minced
6 cups roasted squash, cooked
3 apples; peeled, cored and diced. Chef's choice on type of apple, but honey crisps work great!
1 can coconut milk
2 Tbs curry powder
Salt and Pepper to taste
---
Directions:
Sauté garlic and onions in oil in a medium-sized stock pot. Add salt, pepper and curry powder. Once onions are translucent, add in the coconut milk and apples and let come to a simmer.
Whisk in roasted squash and let come to a simmer again. Once hot, puree everything until very smooth.
Taste your soup for seasoning and add water or broth if you'd like it to be thinner!
Serve in bowls and garnish with herbs—my favorites to use on this soup are cilantro and scallions, and sometimes some spicy chili oil! 
Chef's note: You can use this recipe for freshly roasted squash/pumpkin, but canned pumpkin works well, too!
---
Liz Sempervive is the Executive Chef of the Millstone Café and Catering at the Brandywine River Museum of Art. She hopes to bring nourishment to everyone through her scratch cooking, classic dishes and rustic cuisine. Chef Liz is passionate about food accessibility and supporting our local food systems. She believes that collective healing begins with sharing a meal between friends. Her accomplishments include being awarded "Best New Chef, 2019" in Main Line Today magazine and participating as a contestant on Food Network's Chopped.