Recipe by Liz Sempervive, Executive Chef of the Millstone Café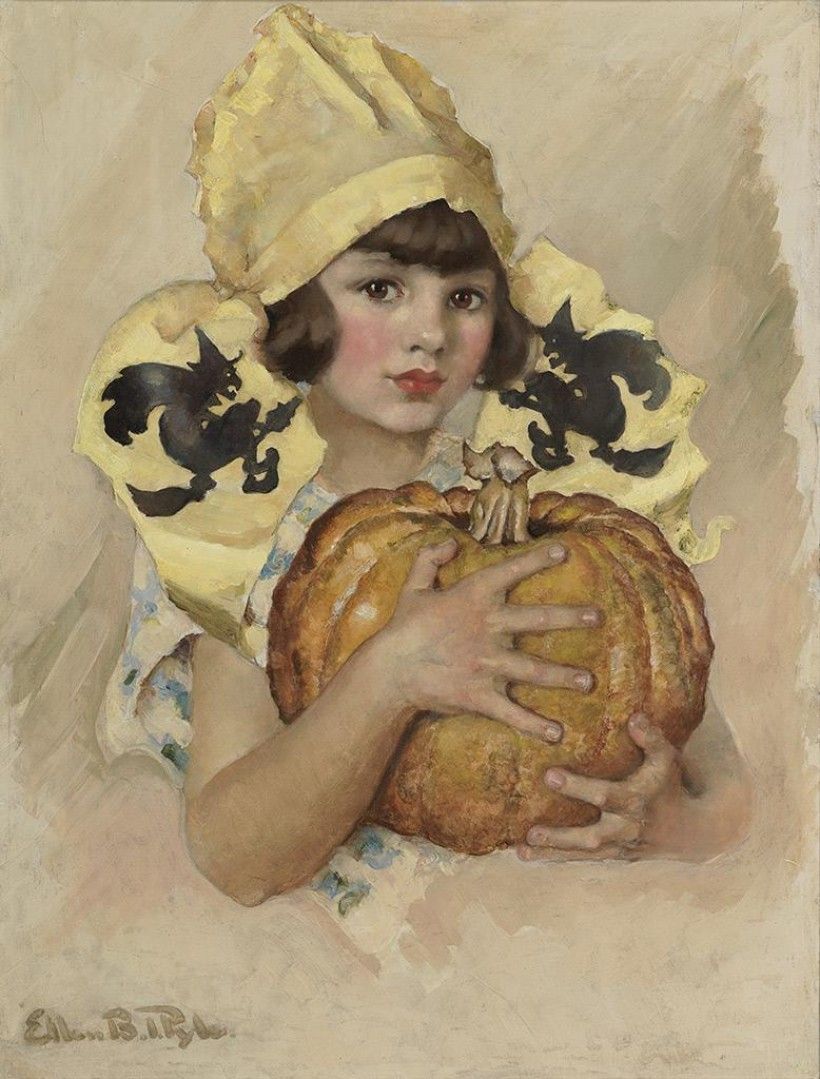 Let's talk pumpkin! Many of us will soon be out picking pumpkins for carving and decorating, but don't forget that pumpkins are edible, too—plus full of vitamins and iron! For this recipe, learn how to roast pumpkin and store it for later in the season when you're ready to bake all the pumpkin things. This is an easy method that will yield fresh roasted pumpkin in place of buying it canned. 
When choosing your pumpkin to roast, don't choose the large Jack-o-Lantern style—these tend to be too bland for cooking. Some pumpkins are labeled "good for pie" and these would be favorable. Choose one that is smaller for best flavor, somewhere between four to eight pounds. Be sure to choose pumpkins that don't have any bruising. I like to use the "fairytale" pumpkins for baking! If no good pumpkins are available, this method also works well with a winter squash, such as butternut or acorn squash. 
---
Ingredients
1 large pumpkin for roasting
Water
Equipment
Oven
Sheet pan or any roasting pan with a lip around the edge—a large Pyrex casserole dish would work 
Knife and cutting board
Large spoon to scrape seeds
Food processor
---
Directions
Set your oven to 450 degrees.
On your cutting board, place the pumpkin on its bottom and slice it directly in half. It's best to start the knife at the top center near the stem of the pumpkin and slice down through one half. Then turn the pumpkin around and slice through the other half. You should end up with two halves of the pumpkin that have been cut north to south. 
Place the pumpkin halves on the sheet tray flat side down, so it will create a dome on the tray. Put the tray in the oven and then pour enough water on the tray that it covers the bottom of the entire area and comes up the sides of the pumpkin about ½ an inch. Close the oven door and set a timer for 45 minutes. 
Check the pumpkin—when it is done, you will be able to pierce it easily with a fork. If it is at all tough to pierce, let roast for 20 more minutes until soft all the way through. 
Once the pumpkin is cooked enough, remove from oven and let cool slightly—just enough for you to be able to handle. With your large metal spoon, scoop out the seeds and set aside. 
Next, scoop the pumpkin out of its shell and into the food processor. Puree the pumpkin until smooth. Let cool and store in containers in the freezer until you are ready to thaw it for use in baking or cooking. Use your roasted pumpkin puree in replace of the store-bought canned pumpkin that is typically called for in recipes such as pumpkin bread, pumpkin pie or even pumpkin curry soup! 
Now for the seeds! Rinse and drain the pumpkin seeds of their stringy flesh and toss them in a bowl with spices and a little olive oil. Using your oven, toast them at 250 degrees until they crunch! These make an excellent snack all on their own, or a great addition to a fall time party snack mix! 
---
Liz Sempervive is the Executive Chef of the Millstone Café and Catering at the Brandywine River Museum of Art. She hopes to bring nourishment to everyone through her scratch cooking, classic dishes and rustic cuisine. Chef Liz is passionate about food accessibility and supporting our local food systems. She believes that collective healing begins with sharing a meal between friends. Her accomplishments include being awarded "Best New Chef, 2019" in Main Line Today magazine and participating as a contestant on Food Network's Chopped.