Happy Holly Days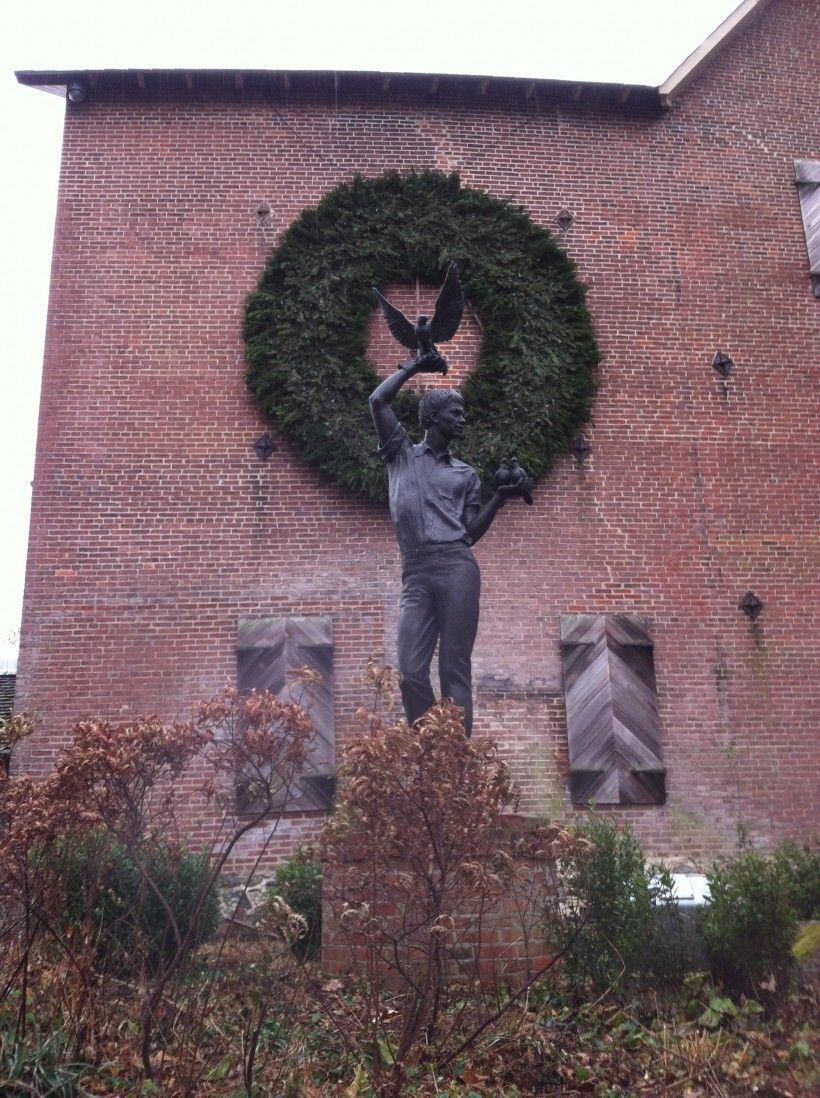 Astute readers of the Brandywine Wildflower Journal (and aren't you all astute?) already know that the photo below contains Ilex glabra that once threatened to overshadow the Charles Parks sculpture at the entrance of the Brandywine River Museum.
The native inkberry hollies had gotten a little leggy and received a much needed renovation pruning this year. They're happier and bushier and much tidier now. These evergreens (the green can be seen around the base of the sculpture) make a great alternative to boxwood and look good in any garden, native or not.
Beyond the Ilex glabra and sculpture and wreath is a building full of exhibits and exciting events this holiday season. Visit www.brandywinemuseum.org for a schedule. One of BWJ's favorite places for shopping is the Museum's gift shop. That's where we once found Sorghastrum nutans seeds for sale. And, we've said it before, they grow!
So here we are now, a few years after that watershed moment in the gift shop, and the BWJ is in a Brandywine Conservancy field collecting indiangrass seeds that will eventually be for sale.
Talk about wonderful gifts. Warm holiday wishes to all.