Sowing in the Snow
Unless you've been living in a snow cave without electricity and… Oh wait, you probably have been. Who hasn't?
Well, it might not be over yet, but we can all probably agree that this winter is one we'd like to forget. Like three months ago. But, while you were dodging polar vortexes and drifting snows and falling trees, Brandywine garden volunteers were gathering in an unheated garage and sowing seeds. Yes. Really.
The Brandywine Wildflower Journal was there in January. We weren't going to let a few flakes get in the way. Come on, we don't mean the volunteers! Everyone knows they're crazy… for gardening. We mean the snow flakes. These volunteers are a hardy, dedicated bunch and we're always in awe when we show up in trying conditions and they're already there hard at work.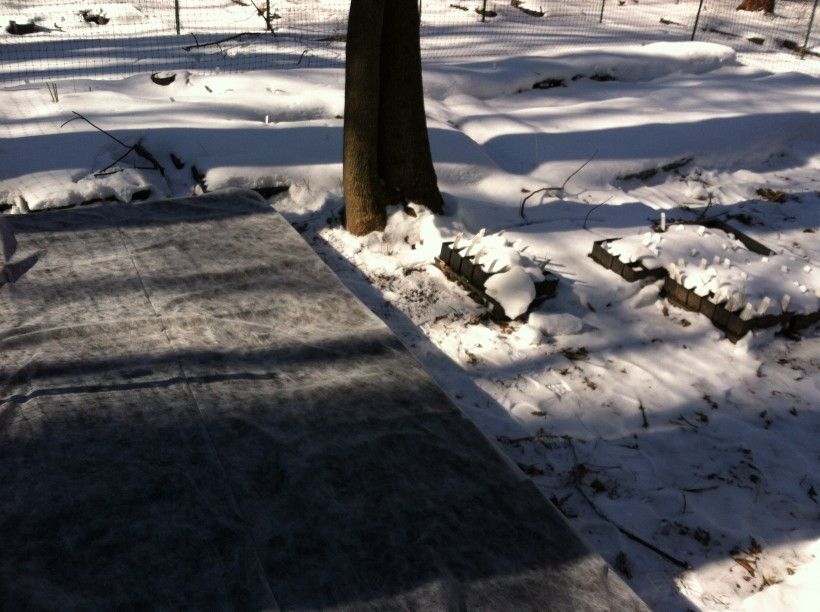 Thousands of seeds have been sown–some essentially as small as grains of sand–in trays full of organic medium that have been placed outside. The natural process of germination has begun. Someday, we'll have even more native plants and wildflowers in this world.
A few other recent things of note worth mentioning. Brandywine Conservancy, Inc., has a new name: Brandywine Conservancy & Museum of Art. The new name is the latest of many exciting things happening with this organization.
In the new naming structure, the entity formerly known as the Environmental Management Center assumes the mantle of Brandywine Conservancy. "Preserving our land and water" sums up its mission.
Also, the Brandywine River Museum is now the Brandywine River Museum of Art ("Presenting Wyeth and American Art"). We mention this because the Museum is partnering with Stoney Bank Nurseries of Glen Mills, Pa., for a display in this year's Philadelphia Flower Show. The theme of the event this time around is inspired by art from museums across the USA. We're told to expect to see references to Wyeths and sycamore trees. If the BWJ can get a seat on the bus in March, we'll try to file a report from the show.
Until then, back to shoveling. And lamenting our losses. Neighborhoods have lost great old trees. And, most importantly, neighbors have lost loved ones. Planting these seeds though gives us something to look forward to. Like seeing our gardening friends returning to get their hands dirty yet again.