Philly natives
If you didn't get a seat on the bus, we apologize.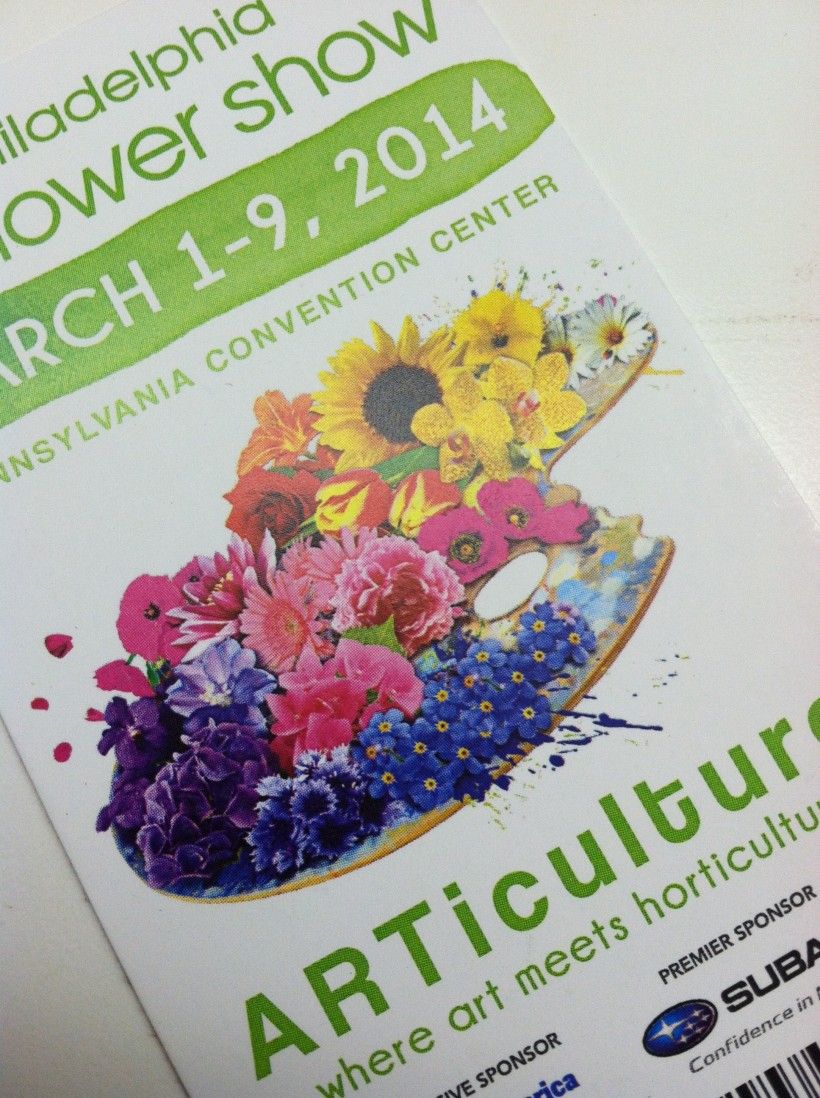 The Brandywine Wildflower Journal got the last one, thanks to staff gardener Nora Sadler, who feverishly worked the phones and pulled some spectacular strings and then marched us promptly over to Becky Bucci's office high above the Brandywine River Museum of Art to procure us a seat and a coveted ticket to this year's Philadelphia Flower Show. Whew.
Everyone made us feel so special during that whole process that we offered to pay full price for everything. Well, in the spirit of full disclosure, we sort of had to open our wallets in order to go on the trip.
So there we were on the chilly morning of Tuesday, March 4, 2014–a  day after another fresh snow–nibbling big blueberry muffins and sipping fresh brewed coffee at the Museum, waiting to board the bus. And then, with little fanfare, we were off.
Our chaperone Suzanne Regnier kept a close eye on all of us. Who knew she's also Assistant to the Chairman and Director of Development? For someone who normally wears so many hats, she's low-key, because we didn't see a single chapeau. That's French for hat, by the way. We think.
Nora, the gregarious gardener, regaled us on the bus trip to Center City with stories of native plants and the Brandywine Conservancy's early and ongoing commitment to this part of PA and its beautiful native plants and wildflowers.
The only thing Nora might have overlooked on the ride over was the lack of a sing-a-long, like "99 bottles of beer on the wall" or whatever that thing is called. We're kidding!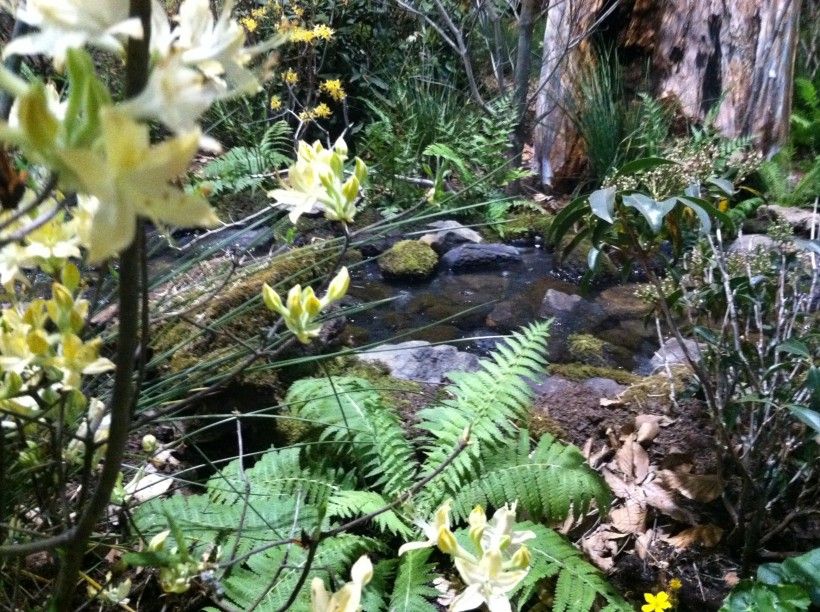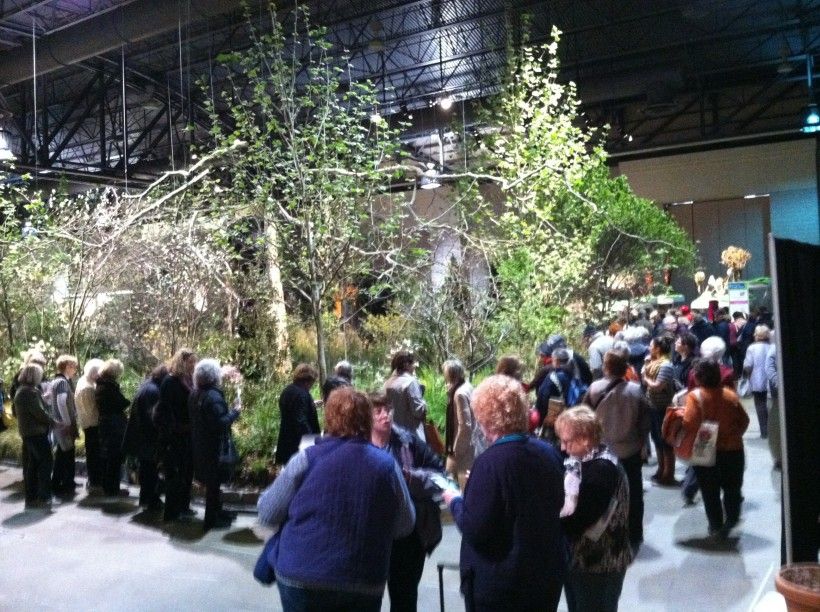 The next thing you know, we were walking through the entrance of the 185th Philadelphia Flower Show, billed as the world's oldest and biggest indoor flower show.  This year's theme: ARTiculture, combining art and artists and museums with landscapes and plants.  And all for a good cause: Proceeds support the City Harvest garden program, which provides food for many in need.
Just to the right of the entrance is the Best In Show winning exhibit by Glen Mills, Pa.-based Stoney Bank Nurseries, which partnered with the Brandywine River Museum of Art for a nature/Wyeth inspired installation.
The attention to detail is staggering. Almost like looking at the real thing. Because this is the real thing. Real native plants!
Stoney Bank Nurseries is a perennial power at the Flower Show and this year's display did not disappoint. On one corner of their installation is an homage to the famous Wyeth artists and the Brandywine River Museum of Art.
All of this excitement made the Brandywine Wildflower Journal hungry. Go figure. So we made our way across the street for a special treat at Philadelphia's famous Reading Terminal Market. But that's a story for another day.