Here we grow again
Stiff knees? Check. Sore back? Check. Dirty hands? Check. Smiles? Yup. Laughter? Wait, seriously? You bet your Toxicodendron radicans (poison ivy)!
Ah, gardening humor. Gotta, um, dig it.
We must be gardening. And, more specifically, planting. As in, planting a new garden. Again.
For the past three weeks, your delinquent editor has been participating in the installation of a new garden at the Brandywine River Museum of Art. And vowing to go straight home and type up a report. Except he pretty much goes straight home and then straight to bed to rest up for the next round of planting.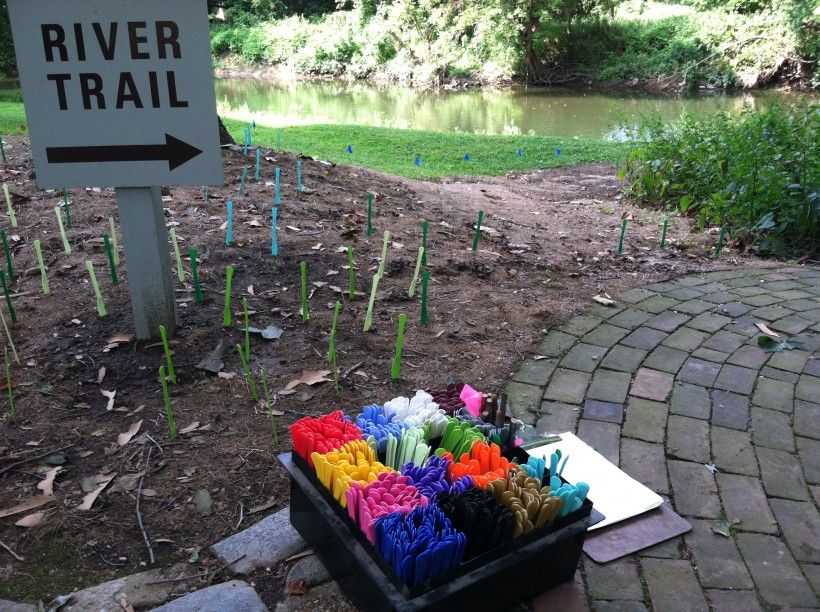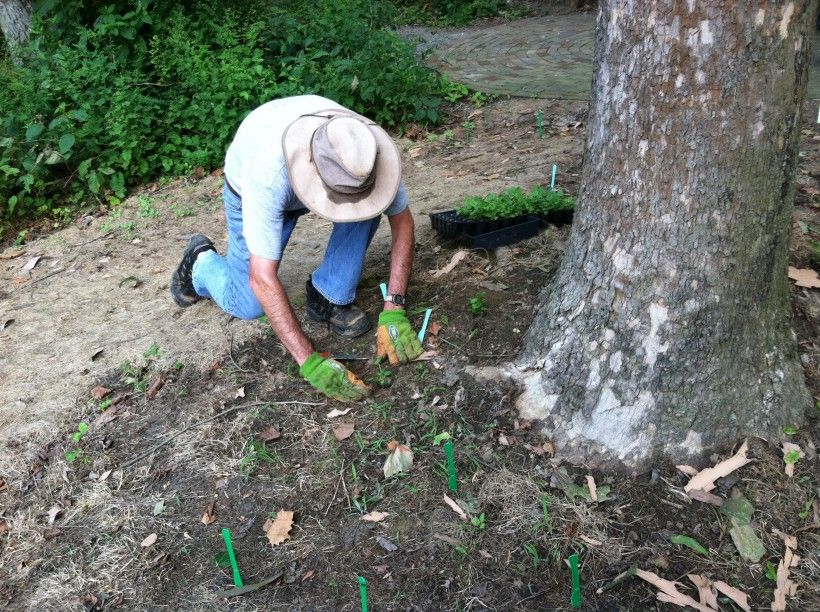 Just like last summer, we're taking what used to be a patch of plain old turf grass and transforming it into a garden.
This time around, the area is a partly sunny spot on the side of the Museum, at the head of the River Trail. Alongside the Brandywine Creek.
We started with Polygonatum biflorum (Great Solomon's seal) that we removed and saved last year from the Silo Bed in the front of the Museum. Added a bunch of other native plants and wildflowers, some wood chips, and we finished up on Tuesday, Aug. 5, with Mertensia virginica (Virginia bluebells).
In between: Three weeks (well, three days for volunteers), hundreds of plants, a wide variety of species, and many hands.  And those darned plastic knives again!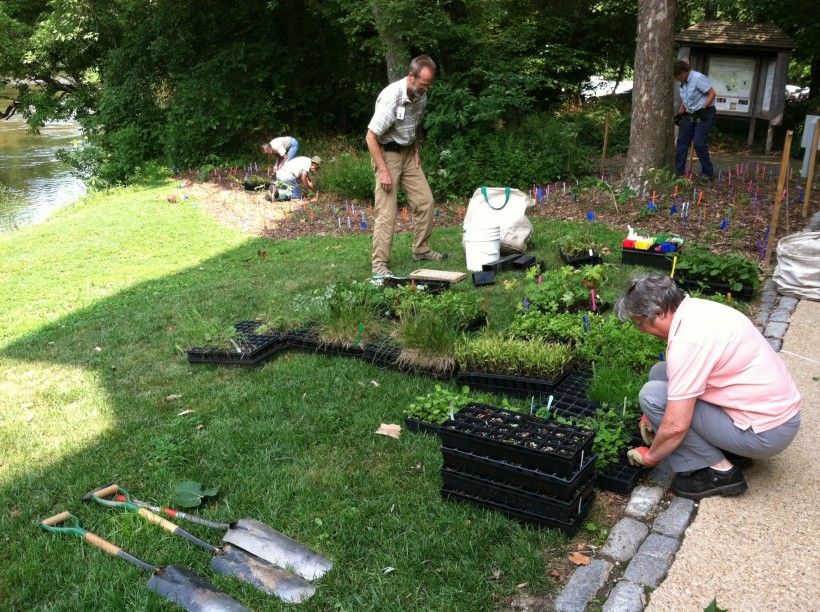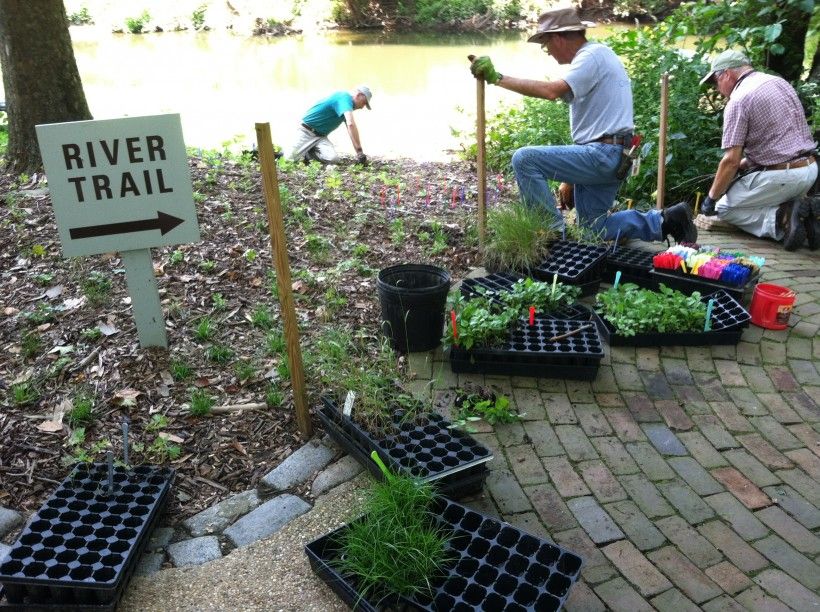 It was kind of a blur. And a blast. Don't ever let anyone try to tell you gardeners are boring. Your editor and his writing might be a bit boring, but these other wonderful and interesting and funny people who volunteer here are anything but. The situation was fluid and fast moving and fun, like the river can sometimes be. 
Here's the official planting tally for you folks keeping score at home:
About 700 individual plants consisting of
Aster cordifolius
Geum fragarioides
Geranium maculatum
Mertensia virginica
Phlox divaricata 'Blue Moon'
Polemonium reptans
Polygonatum biflorum
Pycnanthemum muticum
Senecio aureus
Solidago flexicaulis
Stylophorum diphyllum
Tradescantia virginiana
Zizia aurea
Grasses:
Carex pensylvanica
Chasmanthium latifolium
Deschampsia caespitosa
Go ahead and sign us up for future projects. But let's seriously consider an on-site massage tent next time.
---
Brandywine Bloom Cam: 8/5/2014