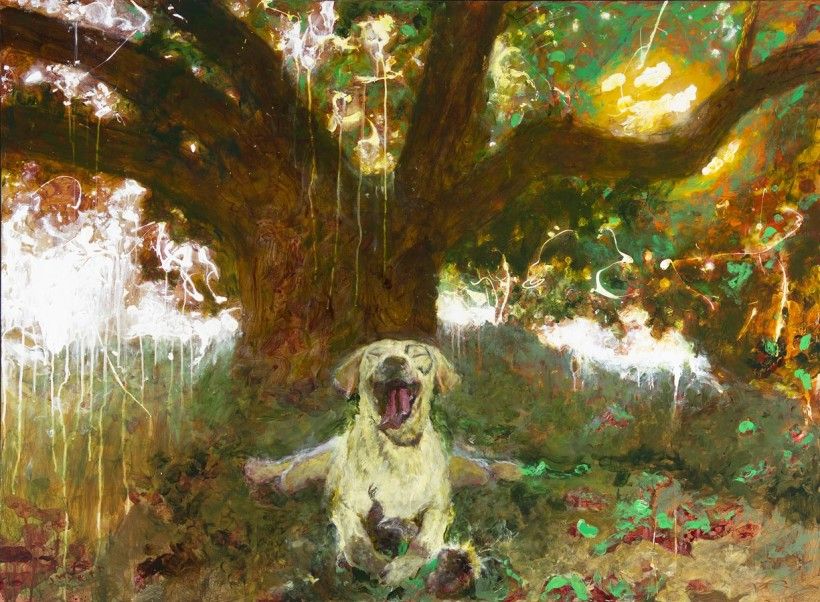 The enthusiasm we bring to our work is obvious…
Over the past year, we've made significant progress recovering from the flood that so deeply impacted our organization in September 2021. We're both restoring our site and facilities and safeguarding them from future weather events to make our campus safer and more accessible.  
At the same time, we advanced our important mission in significant ways. We brought a series of exciting exhibitions like Fragile Earth: The Naturalist Impulse in Contemporary Art to our Museum galleries. We hosted wildly popular virtual programs; deepened the permanent collection through art purchases, gifts, and promised gifts; and welcomed respected scholar Will Coleman as curator to oversee the 7,000+ piece collection of The Wyeth Foundation for American Art.  
Our Conservancy staff worked with landowners to ease more properties, bringing the total amount of land permanently protected to nearly 70,000 acres in Pennsylvania and northern Delaware; showcased the Brandywine Creek Greenway to nearly 400 cyclists during Bike the Brandywine; secured major funding to improve water quality throughout the region; and launched an initiative to help address the environmental crisis that impacts us all.  
In short, we're advancing our important mission every day, and our campus will embody that by allowing us to serve our members and visitors better than ever.  
 
Please consider making a contribution to Annual Giving. Your investment in our mission—and our future—makes our work possible, and we're thrilled to have you in our pack. 
Cuyler Walker
Chair, Board of Trustees