Fall Acorn Décor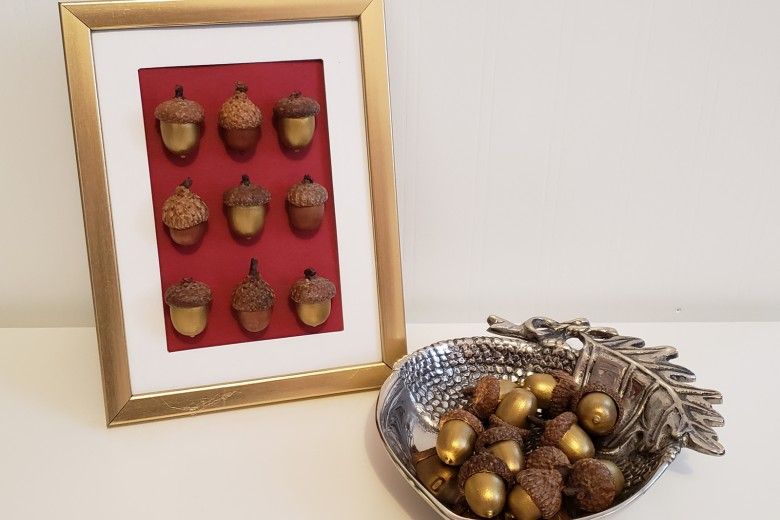 Almost every time I go for a walk lately, I find a few perfect acorns on the ground. Fun and easy to collect, acorns can be transformed into beautiful, inexpensive decorations for your home. Below are a few of my favorite ways to repurpose them into décor for the fall.
Image

Supplies:
Optional supplies:
Acrylic paint
Paintbrush
Decorative bowl
Inexpensive frame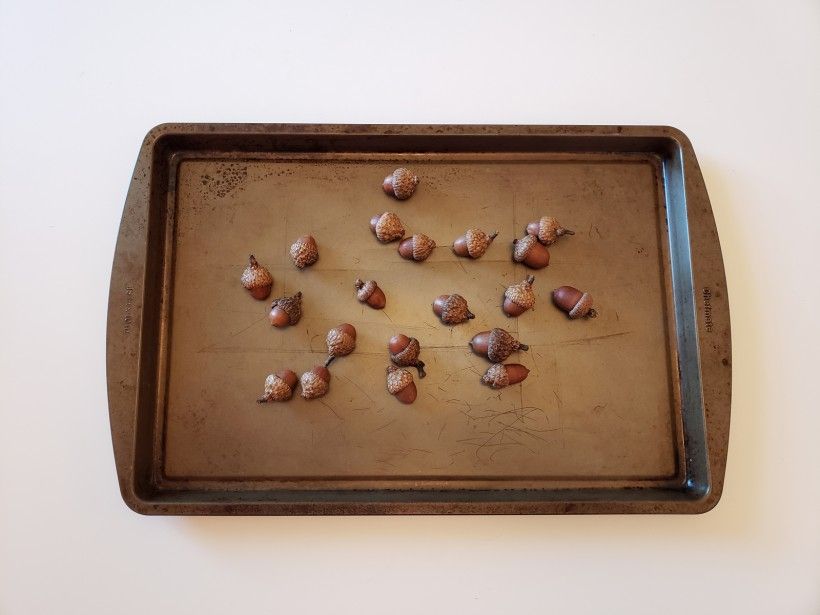 Clean and bake your acorns. Rinse off and thoroughly dry all the acorns. As you clean them, look for things like holes and cracks and discard these acorns. Then place the good acorns on a baking tray and bake in the over at 200 degrees for two hours. Every 30 minutes take out the tray and gently shake it to move the acorns around.
Once the acorns have baked and cooled you can glue on any caps that have fallen off (or keep them separate—it is up to how you plan to decorate).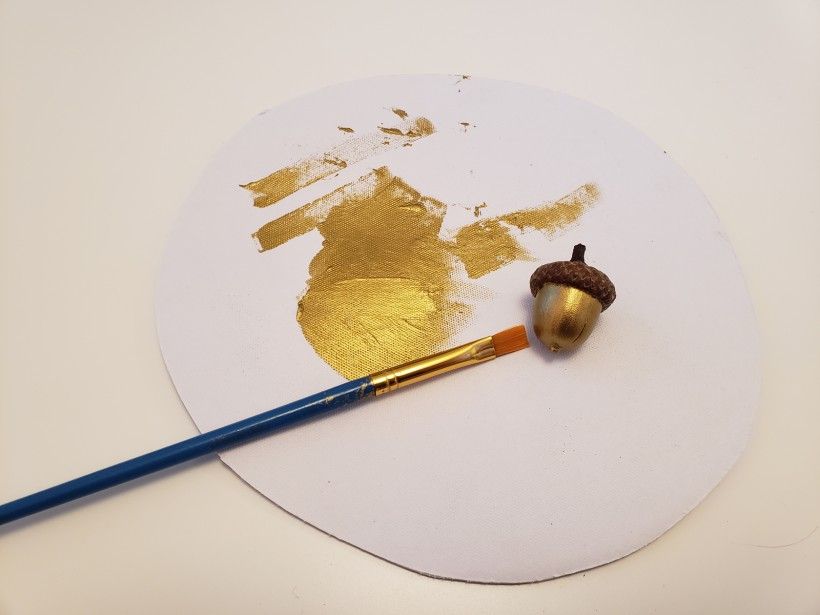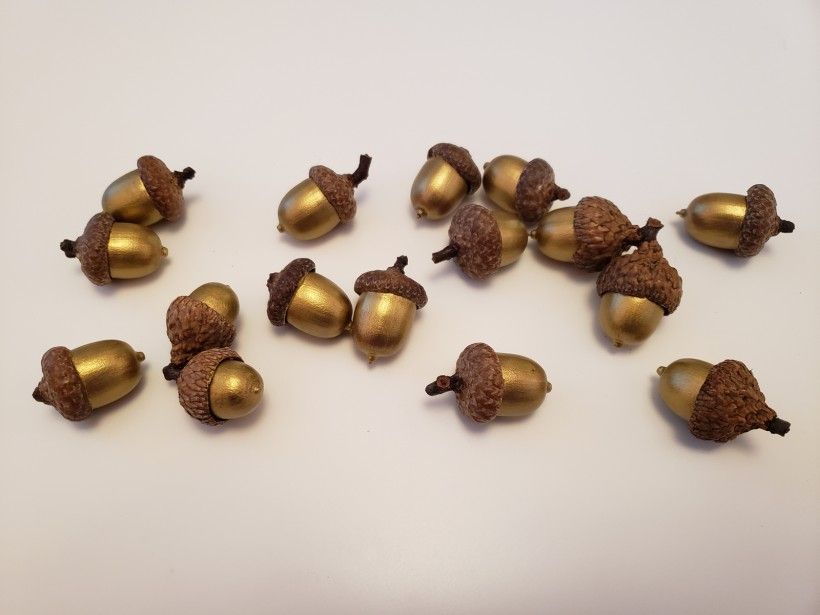 Now that the acorns are baked you can decorate with them! The options are endless, but I personally like to paint mine a bright, fun color. I used gold, but you can use any color you like. For an opaque look, this took three coats of paint. 
Once painted, I like to put some into a little dish to add a pop of color to my fall décor.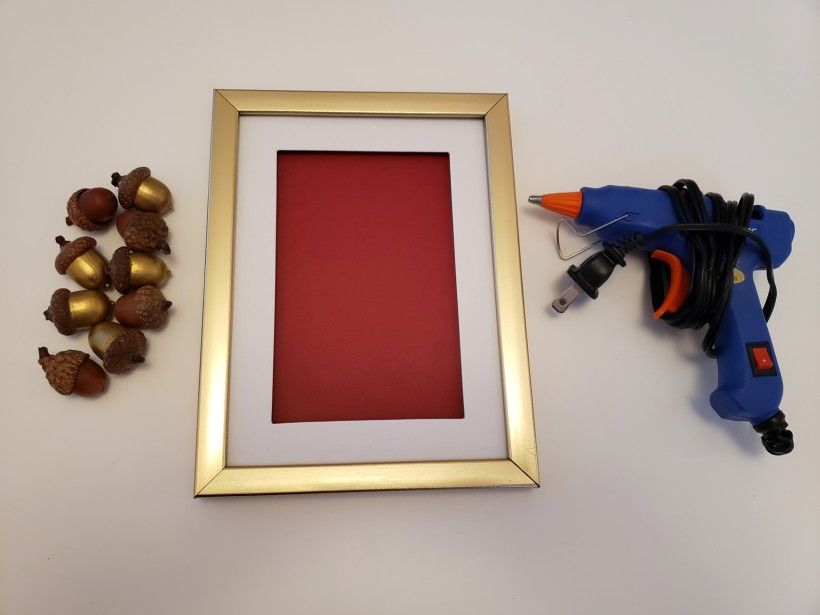 I also took an inexpensive frame and removed the glass from it and in its place put a bright piece of cardstock. I then glued both painted and unpainted acorns down to make a pretty fall framed piece. 
Whatever you decide to do, have fun creating!