Howard Pyle and the Audiobook: A Look Inside the Collections of the Walter & Leonore Annenberg Research Center
In 1876, Howard Pyle—Wilmington, Delaware's most famous artist and a giant of the Golden Age of Illustration—published his first article and accompanying artwork in Scribner's Monthly. Two years later, the first audiobook was created when Thomas Edison, on a whim, recited two verses of "Mary Had a Little Lamb" into his newest invention, the phonograph.
Although most of us remember books on tape, commercial audiobooks (of a sort) can be traced to the short wax cylinders of the early 1900s. But it was not until the 1950s that the format began to truly take off. In 1955, Howard Pyle's classic novel The Merry Adventures of Robin Hood (1883) was issued on a set of three 16 RPM records by the Audio Book Company (which still exists). Read by Michael Rye, the liner notes describe the product as "revolutionary" and "the result of an exciting new technical development which now, for the first time, makes it possible for you to enjoy complete and unabridged books in 'Talking' form."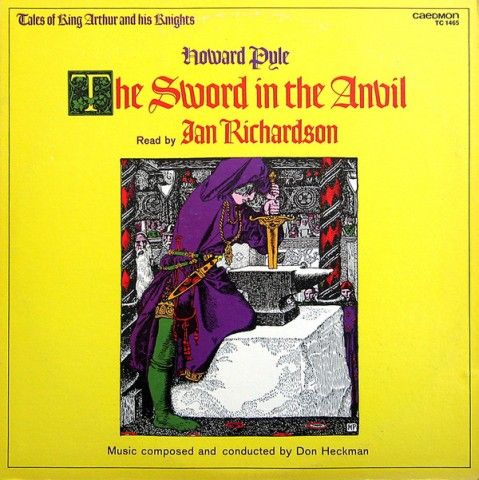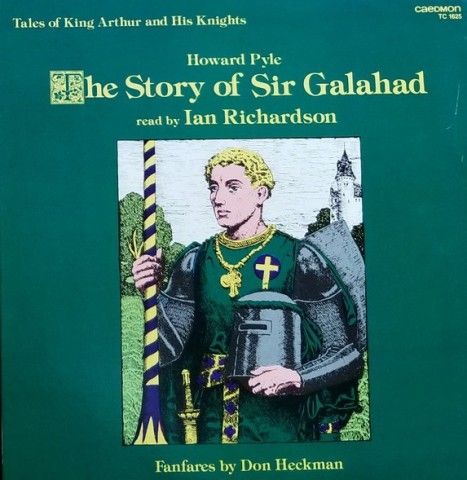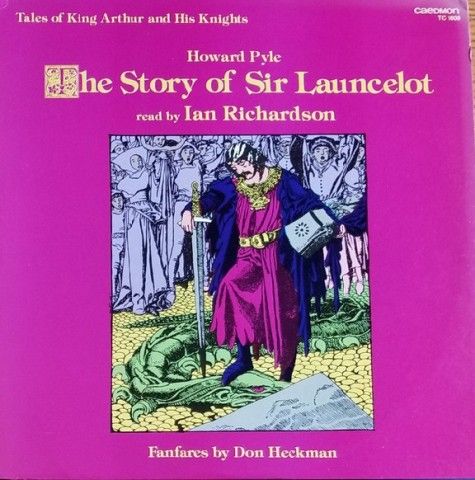 ---
Also founded during this time was Caedmon Records, widely considered the true pioneer of the audiobook. Between 1975 and 1982 they released six 33 1/3 RPM and audiocassette recordings of, or based on, Howard Pyle's books: The Sword in the Anvil, Excalibur, The Story of Sir Galahad, Men of Iron, The King Arthur Soundbook, The Story of Sir Launcelot and Blueskin, the Pirate. With the exception of Blueskin, all of these were narrated by famed Shakespearian actor Ian Richardson, best known for his portrayals of Sherlock Holmes and the unscrupulous politician Francis Urquhart in BBC's House of Cards.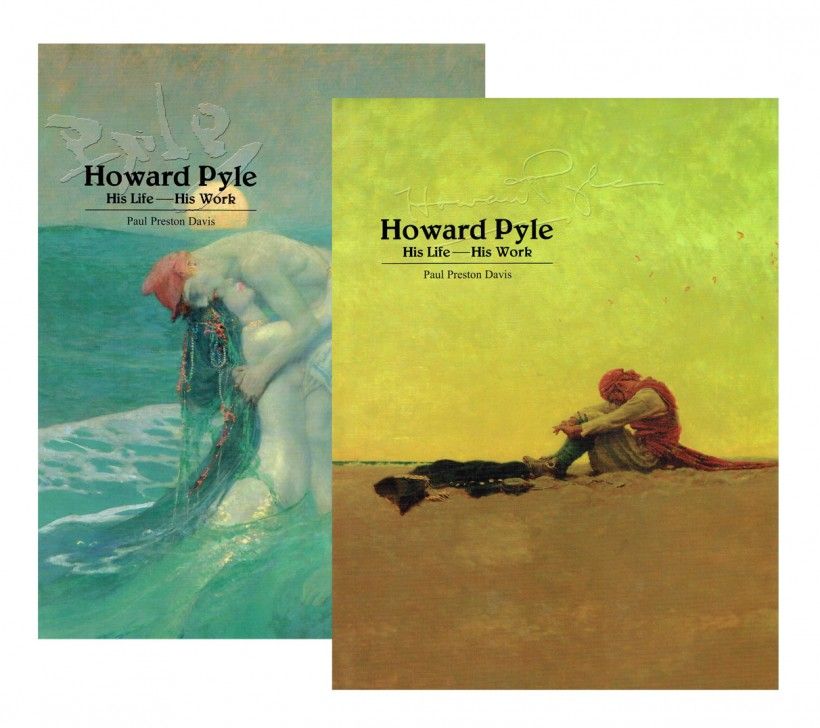 Several of the Caedmon records include introductions by Pyle's grandson, Howard Pyle Brokaw, who donated his copies to the Brandywine's Walter & Leonore Annenberg Research Center, along with other significant items related to Howard Pyle's career. There is also a Caedmon ad from the February 2, 1969 issue of the New York Times Book Review in the collection. A copy of the 1955 Merry Adventures of Robin Hood record and more Caedmon materials are found in the Paul Preston Davis Howard Pyle Research Collection, which grew out of Davis's work on his two-volume reference book Howard Pyle: His Life – His Work (Oak Knoll Press, 2005).
Today the audiobook is booming, with global sales expected to reach $3.5 billion in 2020. This also coincides with the explosive growth of podcasts, altogether reflecting a strong demand for audio content that has even attracted people who do not normally read books. Just as Howard Pyle and his contemporaries took advantage of new color printing techniques to promote illustration as never before, so do audiobooks provide a novel (pun intended!) way of storytelling. The Walter & Lenore Annenberg Research Center is fortunate to have documents and artifacts related to the history of both.