Nature Jars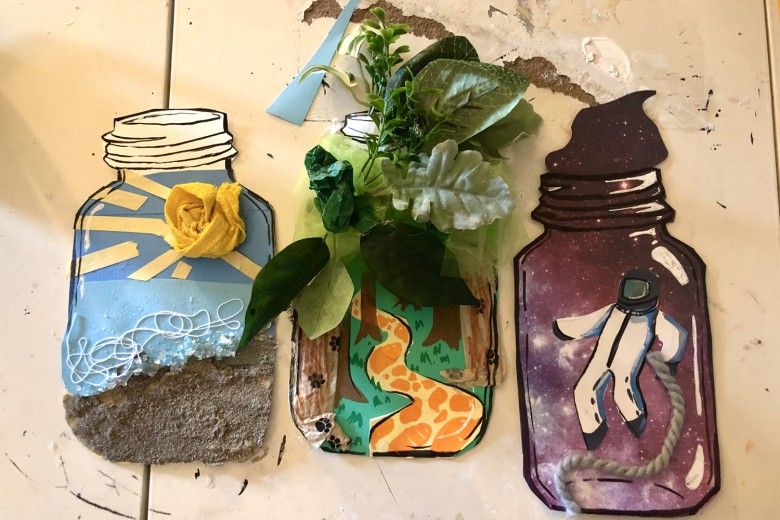 Have you ever collected items from nature? How do you display them? Sometimes people store and display collections in glass jars. Jars can also be used to hold an insect or small creature for a little while so you can observe it closely. In this project, you will think about what you could collect from a favorite or imaginary location and fill your paper jar.
Gather your supplies: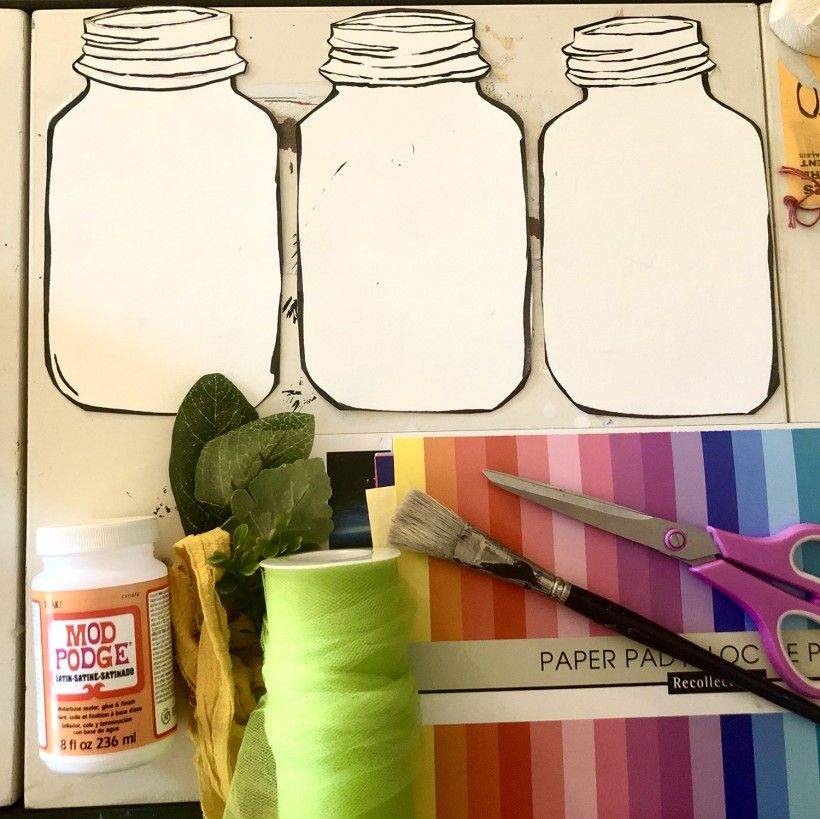 White or light-colored paper (onto which you can either print out a jar template here or you can draw your own jar)
Drawing materials such as a pencil and markers, crayons or colored pencils
Collage materials (optional):

Glue
Tape
Colorful paper
Textured items (e. g. sand paper, string, fabric)
Natural items (e. g. leaves, twigs, flowers)
---
Image

Image

Imagine a place – anywhere in the world, or even an imaginary place—where you could collect items. Will you imagine you are walking through the woods or along a sandy beach? What sort of things would you find in this place? 
What grows in this place?
What lives there?
What is the ground like?
Now think about how you will "collect" your items in your jar. 
Will you glue on 3D elements such as leaves, pebbles, or sticks? 
Will you draw your collection?
Once you've made these decisions, you can begin filling your jar!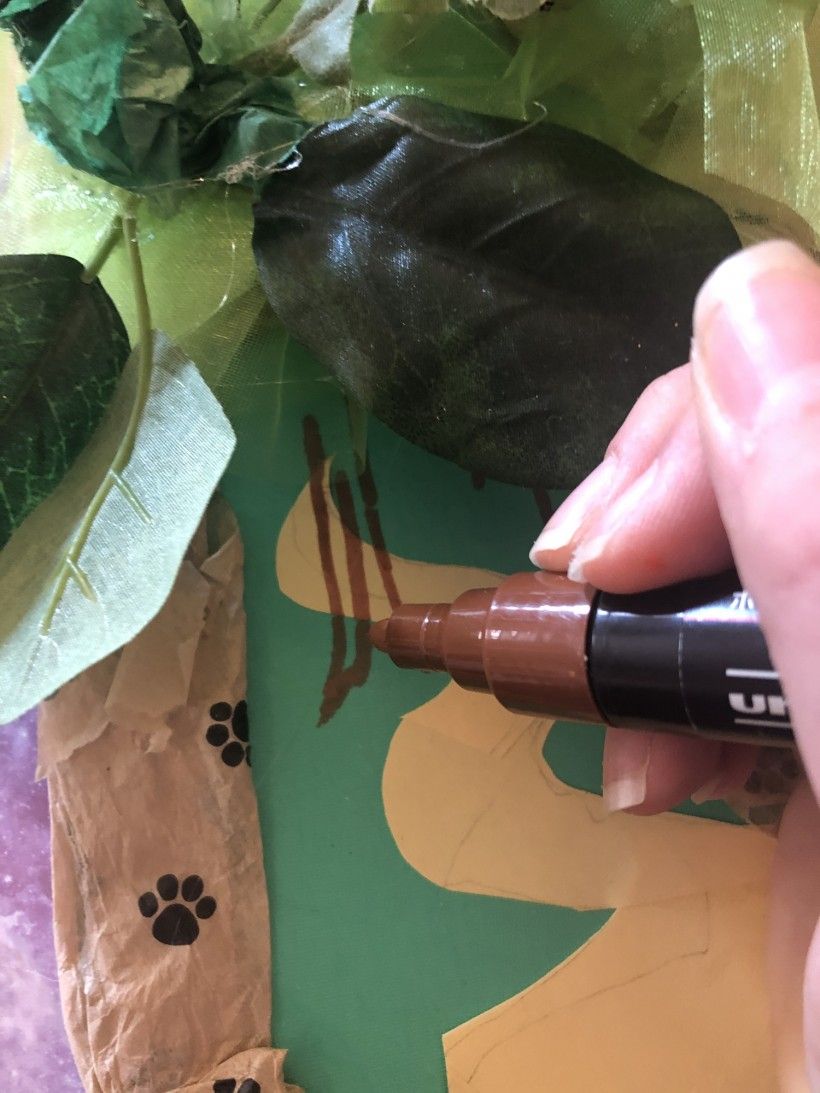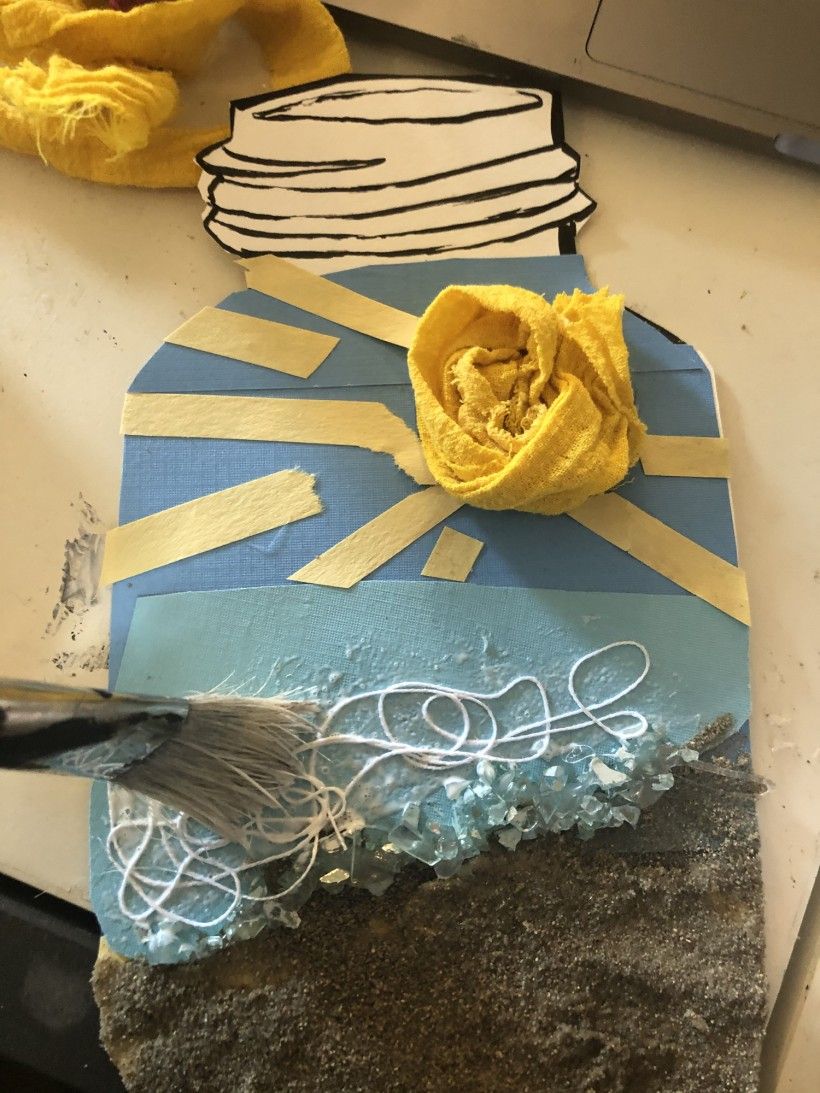 You can continue to "fill" your jar by adding layers. Build up your scene by overlapping pieces of paper or textural items. You can add small materials such as sand or glitter by covering a section of your paper in glue and then sprinkling the material on top of the wet glue, then shaking off the excess.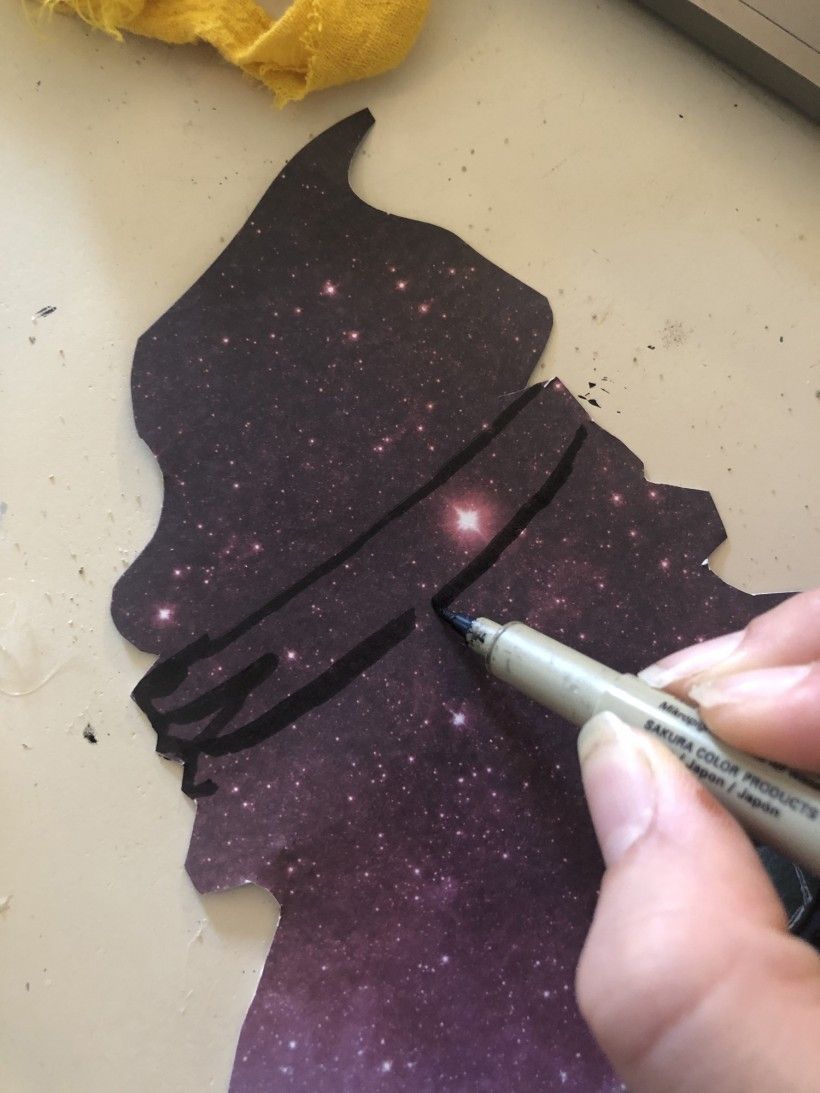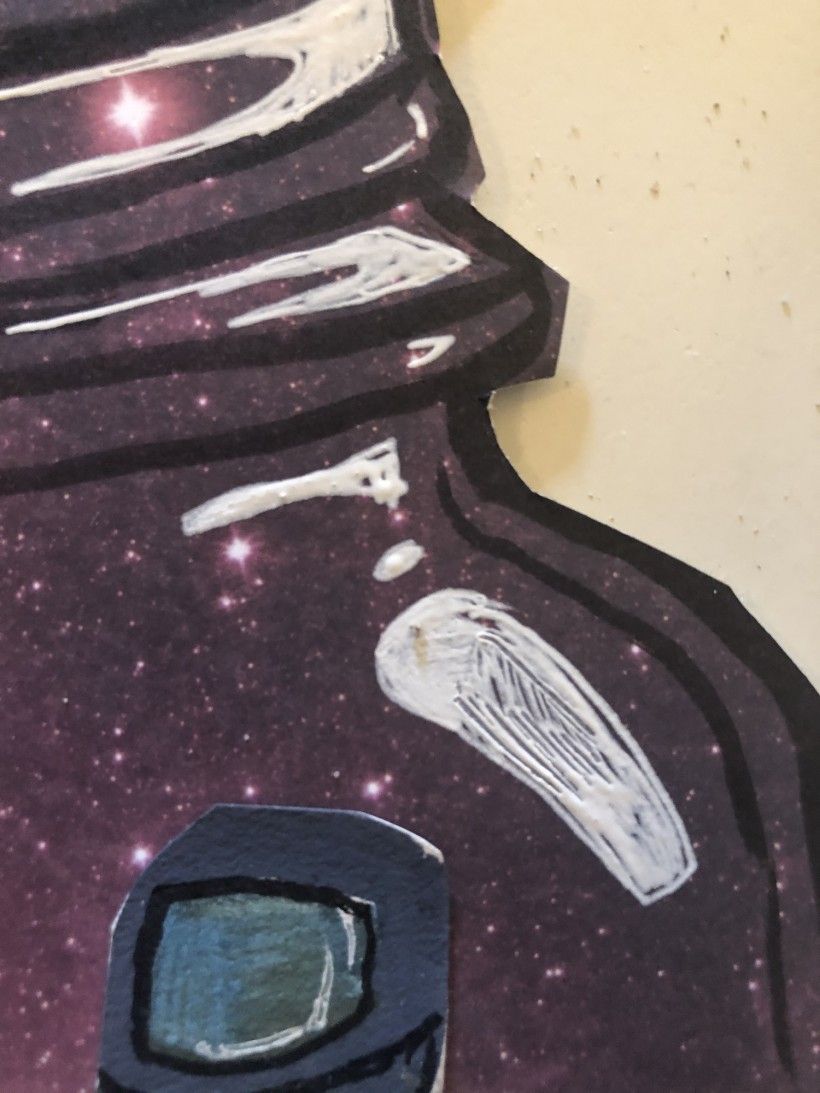 Once you have all of your layers in place you can add some finishing touches:
If you covered the black lines of the jar, you can draw them back in. This will help your jar look see-through.
You can make your jar look shiny and reflective by adding highlights with white paint or a white pencil.
When you are finished, you can display and admire your collection!