Recycle and Learn with Rainbow Crayons!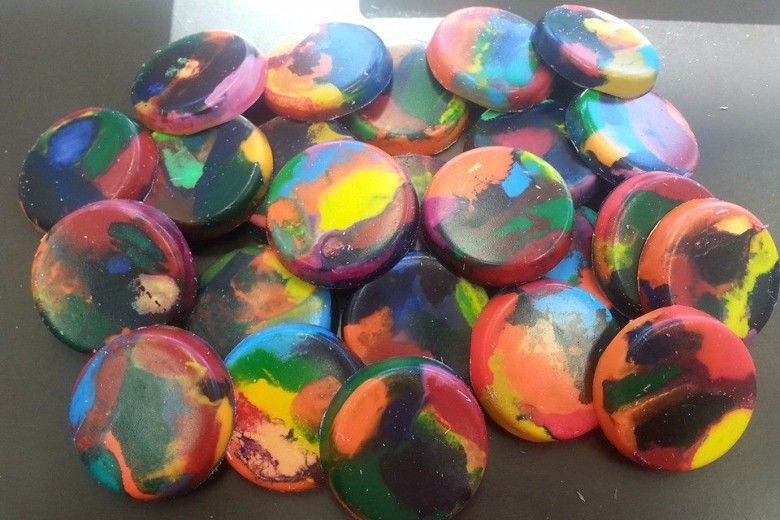 As each session of the Read-Aloud Program at the Brandywine River Museum of Art approaches, it is time for me to prepare all of the fun art activities that the children will be doing.
One of the interesting projects that I found was how to make Rainbow Crayons. This project was a great success with the children and parents that attended our Read-Aloud program, and they are as fun to make as they sound.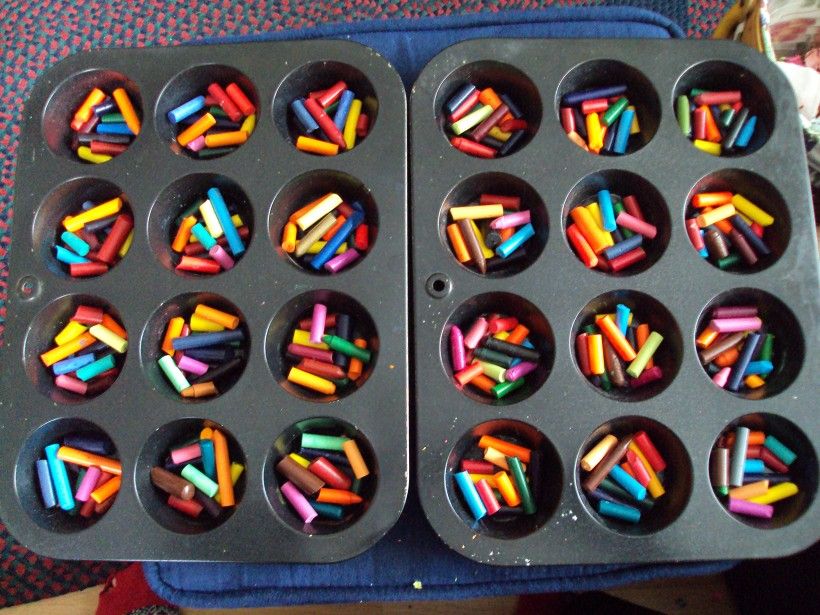 The first thing you need is crayons, but don't waste that new pack; use the old and broken ones that we all seem to have in abundance but never want to throw away. Having made these numerous times I find that Crayola© crayons work the best for this project.
When you have your crayons, peel all of the paper off of them. Have your child help you for a great fine motor exercise! You may need to start to peel the paper off of the crayon if your child seems to be getting frustrated. Once the crayons are all peeled, have your child help you break the crayons into pieces. Again, this is a great exercise for the little ones!
Now that you have your crayons ready to go, you will need a muffin tin. If you do not like the idea of wax in your tins, line them with cupcake liners. Another fun idea is to buy oven safe silicone molds to make the crayons different shapes.
This next step is when the real learning can happen with your child. Begin to fill the tins with the pieces of crayons, trying different combinations of colors. For younger children, ask them to give each section a blue crayon, then a green crayon, then a yellow one, etc. This will not only help them practice their colors but it is also another great motor skill activity.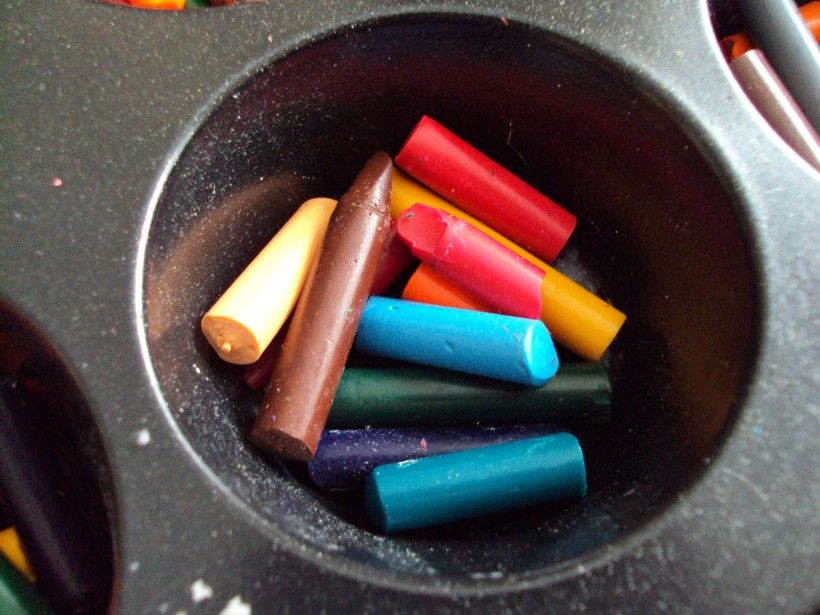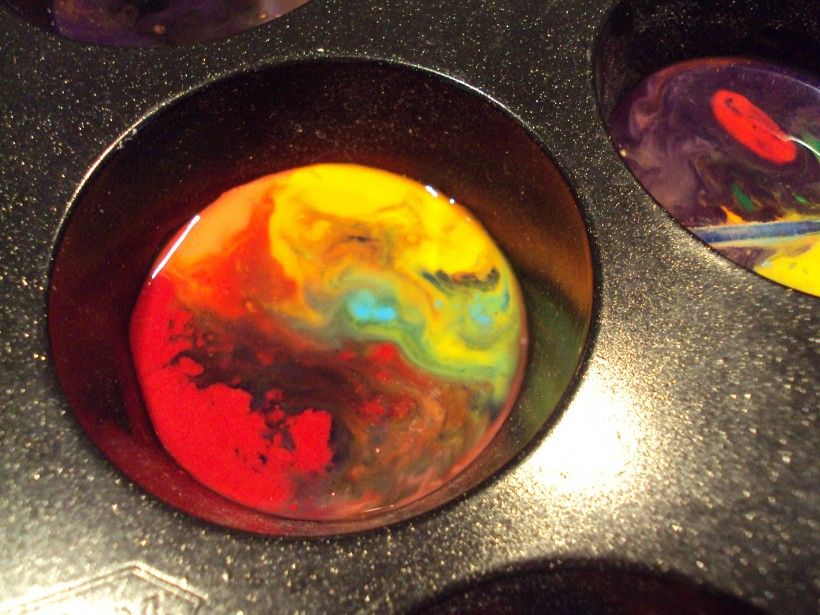 For older children, begin to make different combinations in the tins: all of the colors of the rainbow in one section, primary colors in another, secondary colors in a third, etc. For the advanced child do things like: opposite colors together, cool colors together and warm colors together. Remember: purple, black, blue, and sometimes even green crayons look almost identical when unwrapped, so provide a sheet of paper for children to test the color out first.
Preheat the oven to 250°F. When ready, place the tins in the oven and bake for 10-15 minutes. Keep an eye on the crayons. You want them to be melted but if you leave them in for too long the colors blend completely and become muddy. Once melted, carefully remove the tin and let cool out of reach from the children. When cooled down, pop out your crayons and start coloring!*
Rainbow Crayons are certainly a great activity for families. Not only are they an excellent way to recycle those old unwanted crayons but they provide us with an opportunity to teach children more about color. Make a batch to use at home or bring some into school or daycare for fun Valentine's Day, Birthday, or Holiday gifts for your child's classmates instead of candy or baked goods. Create you own Rainbow Crayons today and join us for the Read- Aloud Program to see what other exciting supplies we are using!
NOTE: Sometimes a film of clear wax will build up on the one side of the crayons. By simply coloring back and forth a few times, this wax will go away and soon the fun rainbow colors will come through.  You may need to help your child with this so they do not get frustrated if their new Rainbow Crayons do not seem to work right away.