Free First Sunday at Brandywine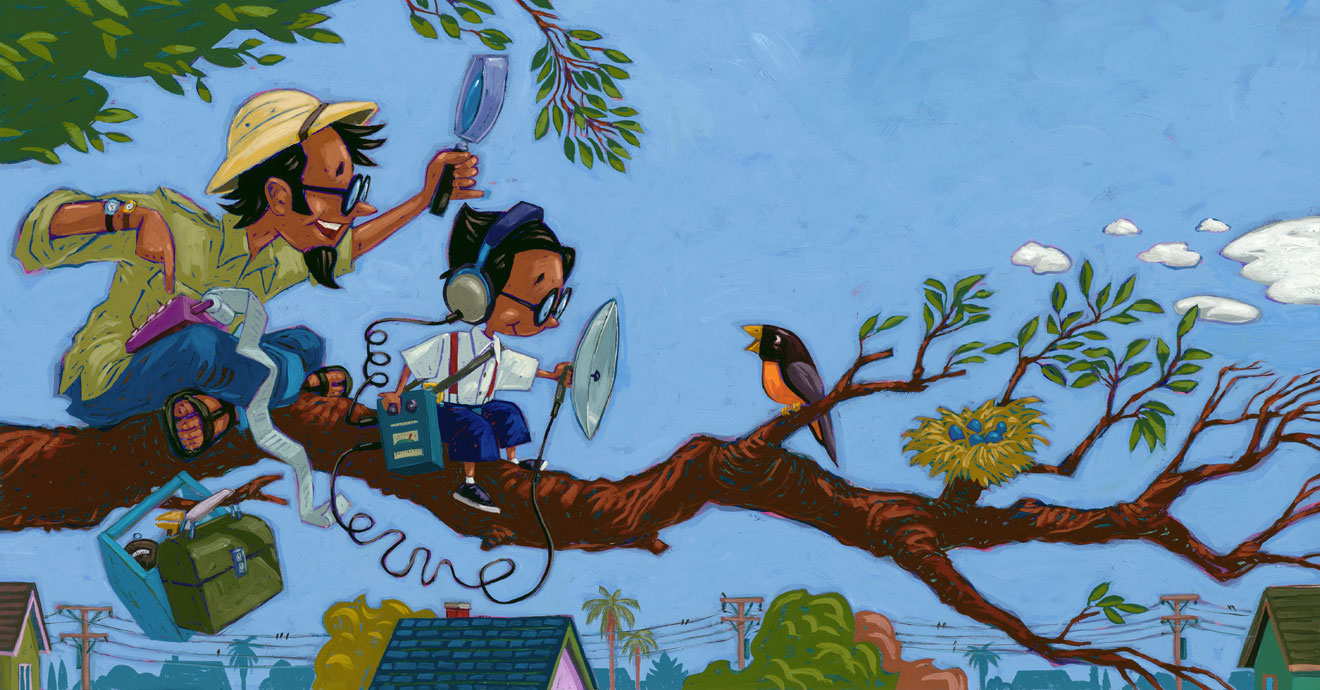 Free First Sunday at Brandywine is made possible by PECO 
Enjoy free all-day admission to the Brandywine Museum of Art, plus a special opportunity to meet some of the picture book illustrators and authors whose work is featured in Brandywine's special exhibition, Rooted: Family and Nature in Contemporary Children's Book Illustration. The artists and authors will read and sign their books, and teaching artists will lead creative art activities* related to the themes of the books from 10 a.m. to 2 p.m., which include making colorful prints with vegetables, imagining a secret garden, and counting the contributions to a fanciful group assemblage. 
Special guests include:
Joe Cepeda is an award-winning illustrator of more than 30 books for children and serves as the president of the Society of Illustrators of Los Angeles. He is the author and illustrator for Rafa Counts on Papá, a story of a father and son who share a love for numbers and measuring everything from how high their dog can jump to how far they can run. Cepeda's vibrant, bold and colorful illustrations capture the joyful, dynamic relationship between father and son. 
Qing Zhuang was born in China, emigrating to the United States with her family at the age of seven. An illustrator, author and art teacher, Rainbow Shopping is her first writer-illustrator project. Inspired by weekend grocery trips to Chinatown with her own mother, Zhuang creates a story that is both sweet and funny and reflects on how it feels to move to a completely new country. Through her bright and exuberant illustrations, rendered in color pencil, crayon and watercolor, Zhuang captures the energy of New York City and the lively details of the bustling food market. 
Gene Barretta is the award-winning author of The Secret Garden of George Washington Carver, illustrated by Frank Morrison. Gene has written and illustrated numerous books for children. His creative endeavors include animating short films for Sesame Street and designing characters for the Muppets. 
Schedule of Events:
10 a.m.–2 p.m.: Creative art activities with teaching artists in the lobbies
11:00–11:45 a.m.: Book reading with Joe Cepeda and Qing Zhuang 
12:00–1:00 p.m.: Book signing with Joe Cepeda, Qing Zhuang, and Gene Barretta
1:00–1:20 p.m.: Book reading with Gene Barretta
*Pre-registration is requested for art activities (arrive anytime between 10 a.m. and 1 p.m. to participate). No registration is required for free admission to the Museum galleries. The Museum will be open from 9:30 a.m. to 4:30 p.m.
For questions, contact [email protected].