Freedom Stories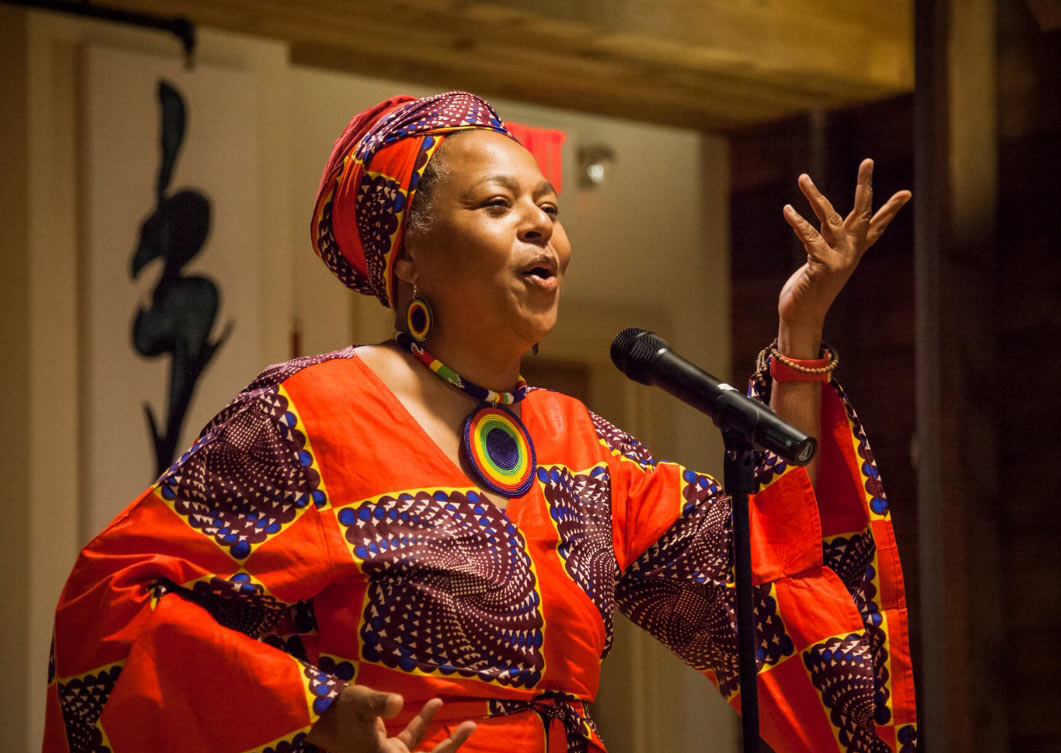 Please note: Brandywine's "Freedom Stories" program, will now feature Queen Nur in place of TAHIRA.
Join Queen Nur for an evening of stories that illuminates the genius and creativity of African Americans past and present in their fight for freedom. This performance is intended for adults and children ages 12 and older. It will be held in the scenic atrium of the Brandywine River Museum of Art and will explore themes found in the exhibition, Dawoud Bey: Night Coming Tenderly, Black. The Museum will open at 6 p.m. and the exhibition will be available for viewing before and after the program. The program is offered free of charge (pay what you wish). 
---
Queen Nur is an accomplished and award-winning storyteller. She is the Creative Arts Director of the Clemmons Family Farm which is part of the African-American Heritage Trail in Vermont and previously served as President of the National Association of Black Storytellers. A Teaching Artist and consultant for Young Audiences of New Jersey and Eastern Pennsylvania, she serves on the Board of Directors for the American Folklife Society. Queen Nur has performed internationally including at PANAFEST in Ghana, West Africa, at the John F. Kennedy Center in Washington, DC. and at the University of Pennsylvania Museum in Philadelphia, PA.