Justice Bell at the Brandywine
The replica Justice Bell will be on view at the Brandywine River Museum of Art from February 26 through March 9. Included in the display will be art created as part of the Justice Bell Foundation Education Initiative by students from Colonial Middle School in Plymouth Meeting, PA.
The original Justice Bell is currently housed at the Washington Memorial Chapel in Valley Forge National Park. In 1915, Katherine Wentworth Ruschenberger, of Chester County, Pennsylvania, arranged to have a replica of the Liberty Bell cast, thereby connecting the struggle for suffrage to that of the "founding fathers." The 2,000 pound bell became known as the Justice Bell and toured Pennsylvania in 1915, in advance of a November referendum on women's suffrage, visiting every county in the state on the back of a specially customized truck. The bell's clapper was chained to its side, not to be rung until women were silenced no more. The original Liberty Bell "announced the creation of democracy," Ruschenberger said, and "the women's Liberty Bell will announce the completion of democracy."
The state referendum failed in the face of entrenched opposition. Over the next few years, as suffragists continued their fight for the vote, the Justice Bell became a galvanizing symbol not just in Pennsylvania but around the country. Finally, in 1920, after passage of the 19th Amendment to the U.S. Constitution that gave the nation's women the right to vote, the Justice Bell was finally rung in a huge celebration at Independence Square in Philadelphia.
---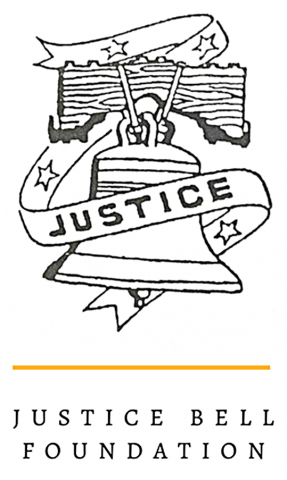 The replica Justice Bell was commissioned by the Justice Bell Foundation. The Justice Bell Foundation is a nonprofit organization whose mission is to educate, inspire and mobilize current and future voters. With programs for schools, a film about the Women's suffrage movement, and a replica Justice Bell that will tour Pennsylvania in 2020, the Justice Bell Foundation is committed to reclaiming women's history and highlighting women's contributions. The Brandywine River Museum of Art is pleased to partner with the Justice Bell Foundation and display the replica bell in 2020.