Mankes Piano Quartet Performance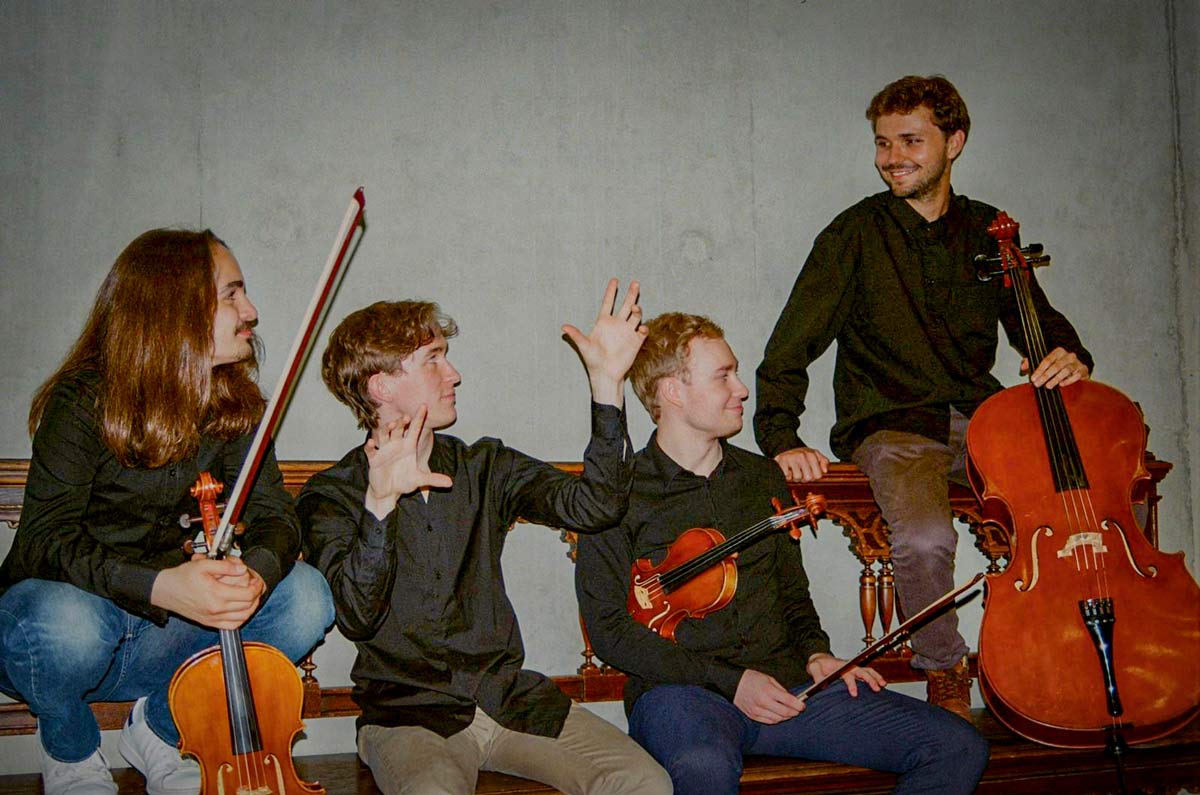 Enjoy a free performance by Mankes Piano Quartet in the Museum's 2nd floor atrium.
---
About Mankes Piano Quartet
Founded in 2019, the Mankes Piano Quartet is an international chamber music group consisting of pianist Shane van Neerden (U.S.A.), violinist Emil Peltola (Finland), violist João Álvares Abreu (Portugal), and cellist Henrique Constância (Portugal). For the past few years, they have worked regularly with renowned musicians such as Nobuko Imai, Pedro Carneiro, Michel Dispa, and Frank Peters. More recently, they were accepted as the first piano quartet into the NSKA - Netherlands String Quartet Academy, where they will have the opportunity to work regularly with renowned chamber musicians such as Marc Danel (Quatuor Danel).
The Mankes Piano Quartet has performed extensively in both The Netherlands and Portugal. They have played in venues such as Palácio da Bolsa, Museu Nacional da Música, Fundação Cupertino de Miranda, Casa das Artes de Famalicão, and the Orquestra de Câmara Portuguesa. Additionally, they appeared on both Portuguese national television (RTP) and radio (Antena 1).
In October of 2021, during a series of concerts throughout the Azorean islands, they were selected to develop a project within the Azores' candidacy to the European Capital of Culture 2027. The quartet developed an experimental project which created a link between traditional Azorean music and Western Classical Music.