Virtual Tour with the Curator of Andrew Wyeth: Home Places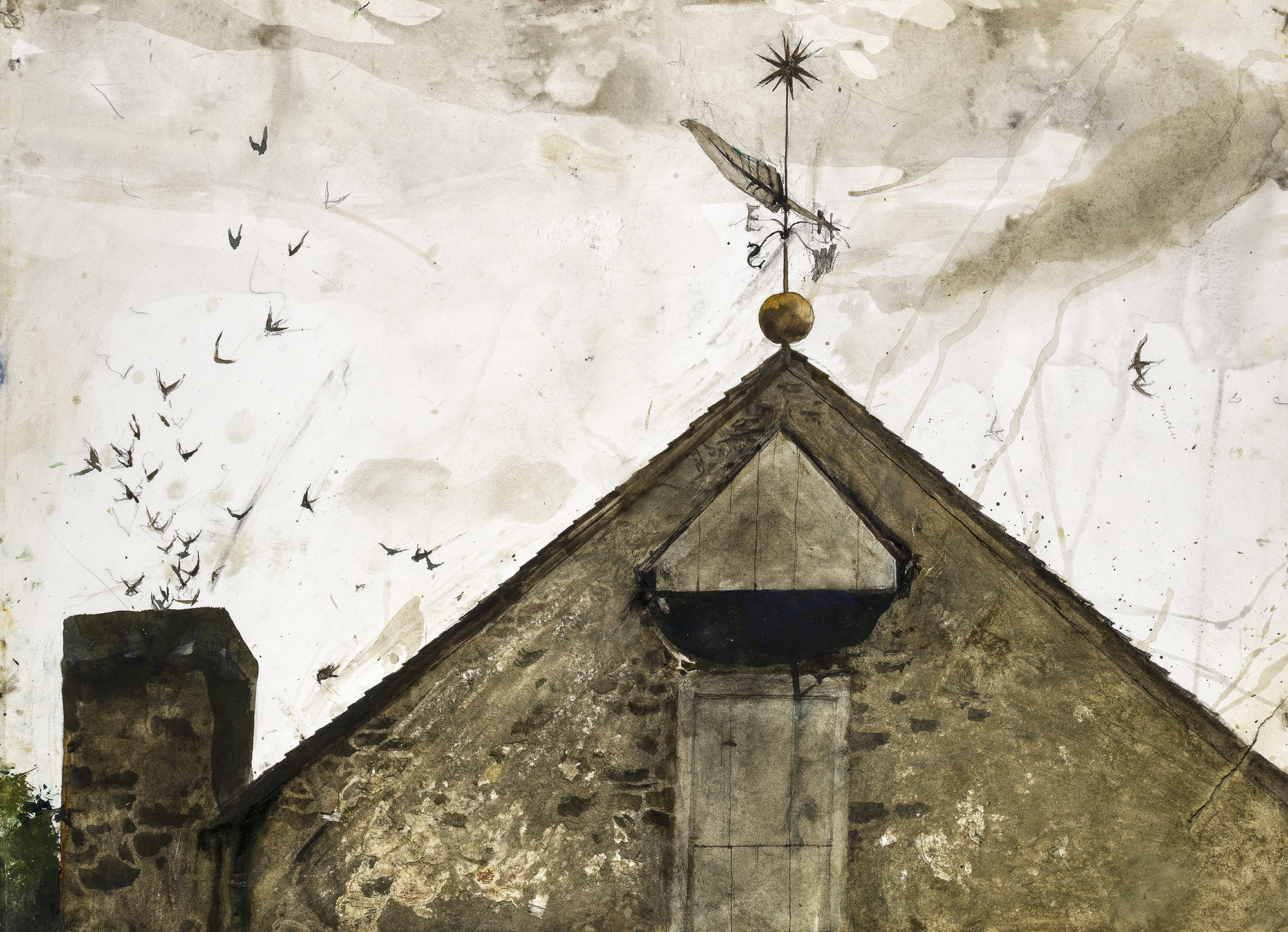 Join William L. Coleman, the Museum's inaugural Wyeth Foundation Curator and Director of the Andrew and Betsy Wyeth Study Center, for a virtual tour of the exhibition, Andrew Wyeth: Home Places.
Over the course of a long and diverse career, Andrew Wyeth returned repeatedly to the depiction of a small group of historic houses in the vicinity of Chadds Ford. In these structures, both venerable and vulnerable in a changing Brandywine Valley, he found layers of emotion and associations. As Wyeth said, "You can be in a place for years and years and not see something, and then when it dawns, all sorts of nuggets of richness start popping all over the place. You've gotten below the obvious."   
The artworks in this show are drawn exclusively from the nearly 7,000-object Andrew and Betsy Wyeth Collection of the Wyeth Foundation for American Art, the first such exhibition since the completion of an exciting new collection-sharing partnership between the Foundation and the Brandywine. Fully half the artworks on view have never before been exhibited publicly, offering a first glimpse at a remarkable treasure trove that sheds new light on the collaborative creative process of Andrew and Betsy Wyeth. The latter's key role in the collection, preservation, and decoration of historic buildings that Andrew depicted is a central thread of the exhibition. The exhibition is on view at Brandywine Museum of Art through July 13, 2023. 
Current educators will earn one hour of Act 48 credit provided by PAEA by emailing [email protected] or by calling 610.388.8382 to pre-register for the program.
---
The free program will be held online and the Zoom link to access this program will be automatically sent to the email address used during registration. Please double-check your spam/junk folder if you do not receive the confirmation email. If you encounter any difficulties in registering or accessing the Zoom link after registering, please email [email protected].