A pioneering modernist in American art, Joseph Stella (1877-1946) is recognized primarily for his dynamic Futurist-inspired paintings of New York, in particular Coney Island and the Brooklyn Bridge. Through these majestic works—which emerged beginning in 1913—Stella established his reputation as a bold and innovative artist who was able to convey the excitement of the city and modern life. At the same time, Stella was compelled to express the powerful spiritual connection he felt with the natural world through his many paintings of flora and fauna. This was a subject the artist would pursue persistently through his entire career, becoming a prolific creator of lyrical and exuberant depictions of flowers, plants and birds. Stella saw a purity and beautiful mystery in nature and explored it with passion, combining realism and fantasy in a modernist idiom.
Joseph Stella: Visionary Nature will include approximately 80 paintings and works on paper drawn from American museums and private collections. This is the first major museum exhibition to focus exclusively on his flora and fauna subjects and will reveal the complexity and spirituality driving those works and the breadth of his artistic vision. The exhibition will dig deeper into the context for these subjects, looking for his inspirations, sources, and the stylistic influences behind their creation. By focusing on Stella's unique nature-based vocabulary and the context in which it developed, Visionary Nature will reconsider how this body of work relates to his overall career, revealing a surprising continuity between seemingly disparate subjects and exploring how these works are reflective of Stella's passionate spirituality. Stella once wrote that his wish was "that my every working day might begin and end, as a good omen, with the light, gay painting of a flower." This was not just a sentimental musing, but a small reflection of how profoundly he believed in the need for nature as spiritual sustenance. 
Born in the southern Italian mountain village of Muro Lucano, Stella immigrated to New York in 1896 at eighteen. He briefly attended medical school before studying art with William Merritt Chase at the New York School of Art and Shinnecock Summer School of Art, from 1898 through 1901. Stella returned to Italy in 1909, beginning a lifetime of travel back and forth from his native country, as well as frequent visits to Paris—where he would absorb the influences of Fauvism, Cubism and Futurism—and to North Africa and Barbados. He would return to New York always, where he was viewed as a ground-breaking modernist. In 1919, Stella turned away from more industrial subjects to focus on the powerful spiritual connection he felt with the natural world. His extended and impassioned embrace of nature as a subject offered a form of respite and spiritual renewal from the visceral discomfort he experienced living in New York, and these works harkened back to the joy, light and open spaces of his native Italian countryside.
Visionary Nature begins with "The New Art," a section focused on Stella's experimentations following his discovery of modern art during a 1912 trip to Paris, ranging from prismatic Futurist paintings to playful Dada compositions in a variety of media. This section also includes several of Stella's masterful silverpoint drawings of botanical and portrait studies.
The exhibition continues with "Italy: My Only True Inspiration," featuring artworks from Stella's frequent return visits to his homeland that demonstrate his continued exploration of his roots and of the places and themes that held meaning for him. These Italian-themed works are bright, light and filled with flora and fauna as well as layered in references to the spiritual and liturgical traditions he recalled from his youth. Additional sections are dedicated his studies of plants and flowers from his frequent visits to the New York Botanical Gardens, his intimate still-life compositions, and artworks inspired by his 1937 trip to Barbados – a place that, like Italy, offered a refuge from modern city life and revived Stella's spirits. The experience spurred a return to his beloved natural subjects, which would remain his focus until his death in 1946.
Joseph Stella: Visionary Nature will be accompanied by a fully illustrated catalog, published by the Brandywine and the High Museum of Art, Atlanta, GA, featuring essays by Stephanie Heydt, the High's Margaret and Terry Stent curator of American art and lead exhibition curator; Ara H. Merjian, professor of Italian studies at New York University; Ellen Roberts, curator of American art at the Norton Museum of Art; and Karli Wurzelbacher, Heckscher Museum of Art curator; and an annotated timeline by Audrey Lewis, curator at the Brandywine Museum of Art.
Before its presentation at the Brandywine, the exhibition will be on view at the Norton Museum of Art, West Palm Beach, FL (October 15, 2022—January 15, 2023) and the High Museum of Art, Atlanta, GA (February 24—May 21, 2023).
Joseph Stella: Visionary Nature is co-organized by the Brandywine Museum of Art and the High Museum of Art.
Lead sponsorship provided by

Image

Major support for the exhibition catalogue is provided by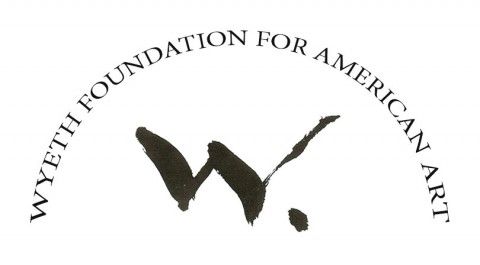 Image

At Brandywine, the exhibition is made possible with support from