As part of the Museum's ongoing sculptural program inviting artists to explore their responses to the local landscape, Ian Stabler has been commissioned to create a temporary site-specific installation on the Brandywine campus this summer.
This will be the fifth project in a series that has included Matthew Jensen's Alongside Tall Grasses (2014), James Welling's Gradients (2015), Dylan Gauthier's highwatermarks (2017), and Kathleen Vance's Brandywine River (2018).
Ian Stabler grew up in New York but frequently visited relatives in the Brandywine area since childhood. His deep affinity for the countryside and river contributed to his formation as a land artist and environmentalist. Stabler's work reflects his abiding interest in how art can be incorporated into the natural landscape and explores how nature and art can be in conversation with one another. Using found wood and materials, he creates ephemeral sculptures that reference and signify the land and landscapes from which they originate.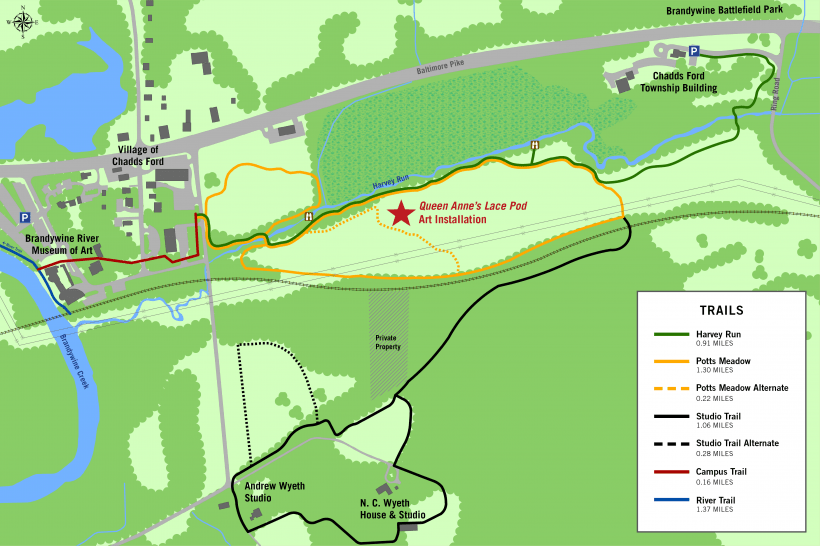 For the Brandywine project, Stabler is constructing a sculptural enclosure—a pod—along the Harvey Run Trail that runs through Potts Meadow. It will be made entirely of natural materials found on the campus grounds. Volunteers have gathered branches, sticks and leaves that Stabler is weaving together to create the walls of the structure. A bench built inside the pod will allow people to sit while viewing the meadow and sky through door and window openings.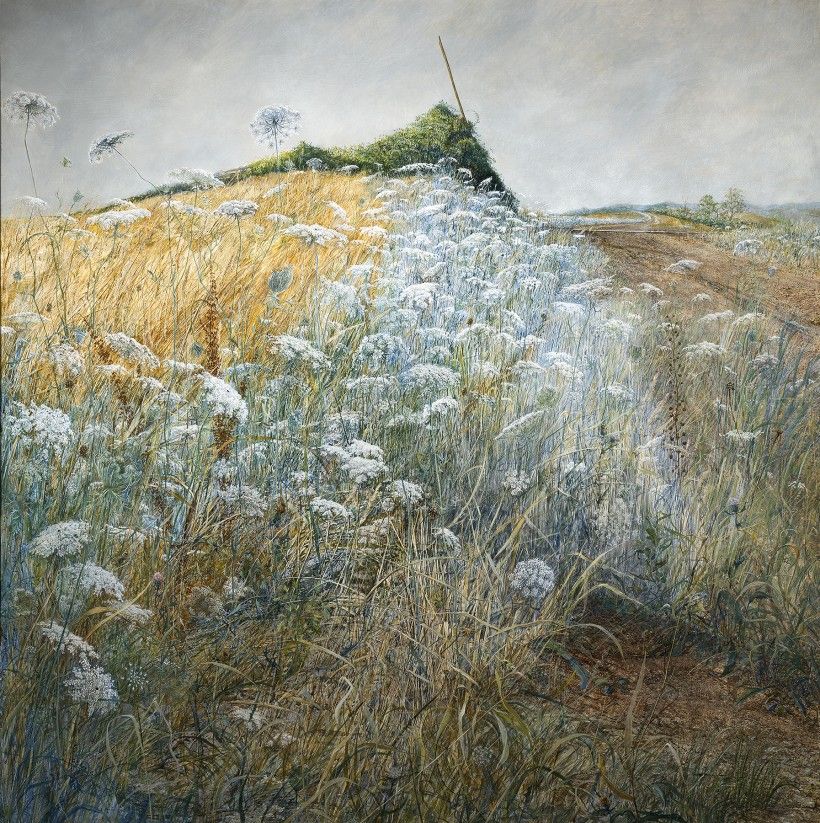 The initial inspiration for the project was George ("Frolic") A. Weymouth's painting August which features a hill covered in Queen Anne's Lace flowers. Stabler has described his vision for the sculpture:
"August is my favorite of Frolic's works and one that I have linked with the Brandywine River Museum of Art. I see the design of the structure both as an homage to this beautiful plant and to Frolic's enduring legacy at the Brandywine. The design references the bloom's form turned upside down so that the visitor enters into the crown itself, while the stalk of the plant rises above them into the sky. I envision the Pod as a place people can venture to and from, experiencing the beauty and diversity of the land."