Brandywine Museum of Art announces new Wyeth Foundation Curator of the Andrew and Betsy Wyeth Collection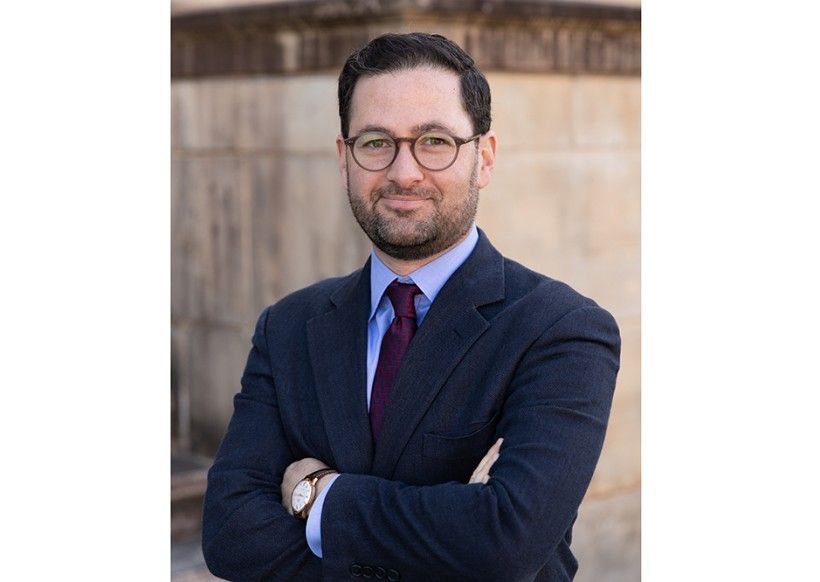 Chadds Ford, PA, September 8, 2022—The Brandywine Museum of Art announced today the appointment of William L. Coleman, Ph.D. as the Wyeth Foundation Curator of the Andrew and Betsy Wyeth Collection and Director of the Andrew and Betsy Wyeth Study Center. Coleman, an experienced curator, art historian and teacher, will assume this newly created senior position at the Brandywine on October 17. Funded by the Wyeth Foundation for American Art, this role emerged from an innovative collections-sharing partnership between the Brandywine, the Farnsworth Art Museum and the Wyeth Foundation—which was announced earlier this spring.
"We are thrilled to welcome William to this new position," said Thomas Padon, the James H. Duff Director of the Brandywine Museum of Art. "His appointment is key to activating Betsy Wyeth's estate plan in which her remarkable collection of Andrew Wyeth's works would be accessible to the public and future generations of scholars in perpetuity. William's in-depth knowledge of and experience in the field of American art make him the ideal person to bring fresh perspectives to Wyeth's seven-decade career through exhibitions, long-term loans, public programs and publications."
In his new role as the Wyeth Foundation Curator, Coleman will be responsible for stewarding the Andrew and Betsy Wyeth Collection, located jointly at the Brandywine in Chadds Ford, Pennsylvania and at the Farnsworth Art Museum in Rockland, Maine—the two geographic regions where Andrew Wyeth lived and painted. Managed by Coleman under the auspices of the Brandywine, the collection is comprised of nearly 7,000 works from across Wyeth's seven decades as a working artist, including rarely seen paintings, watercolors, sketches and sketchbooks. Based in Chadds Ford on the Brandywine's campus, Coleman will work in both Pennsylvania and Maine and be supported by a staff of three full-time employees. Together they will plan and develop exhibitions, make works available for loan to other institutions, and foster new research and scholarship on the life and work of Andrew Wyeth—including producing the catalogue raisonné of the artist. Coleman will also be responsible for curating compelling displays of a broad range of Andrew Wyeth's works for both the Brandywine's and Farnsworth's dedicated Wyeth galleries throughout the year.
"The collaborative artistic practice of Andrew and Betsy Wyeth has been a lodestar throughout my life so it's a thrill and an honor to be entrusted with the stewardship of their creative legacy in this unique new role," said Coleman. "I see Andrew Wyeth's work as an essential manifestation of many divergent strains in the history of American art. Through the astonishing holdings of the Andrew and Betsy Wyeth Collection, we'll be able to draw out these associations and dialogues as never before."
Coleman comes to the Brandywine from The Olana Partnership, Hudson, NY, where he served as the Director of Collections & Exhibitions. Since 2019, Coleman has overseen the organization's 90,000-item collection/archive, as well as the traveling loan exhibitions program of the artist Frederic Edwin Church's 250-acre estate—a New York State Historic Site and National Historic Landmark. Coleman has particular expertise in nineteenth-century American landscape painting and has published a variety of related scholarship on the subject, as well as on architecture and music.
"My own diverse path in curatorial work, research, and teaching on historic and contemporary American art, including the challenges and opportunities of single-artist legacy collections, has given me a unique perspective on this powerful body of work that I greatly look forward to sharing with the Brandywine and Farnsworth audiences," added Coleman. "On a personal level, I am excited to be based at Brandywine's Chadds Ford campus. Some of my very earliest museum memories are of visits to the Brandywine while growing up in metro Philadelphia, so this will be a most welcome homecoming to an institution I love already. It will be a great pleasure to work with others who believe in the missions of the Brandywine and the Farnsworth as I do and to share my passion for American art and the Wyeths."
Prior to The Olana Partnership, Coleman was Associate Curator of American Art at the Newark Museum of Art in New Jersey, where he was responsible for the institution's world-class collection of nineteenth-century paintings, as well as major exhibitions and publications. He previously held teaching posts at Washington University in St. Louis and at University of California, Berkeley—where he earned his Ph.D. in history of art in 2015. Coleman also holds a M.St. in musicology from the University of Oxford, England; an M.A. in history of art from Courtauld Institute of Art, London, England; and a B.A. in history of art from Haverford College, Pennsylvania. He has been awarded fellowships with the Smithsonian American Art Museum, the Philadelphia Museum of Art, the National Endowment for the Humanities, and Winterthur Museum, Garden & Library.
In his role as the Wyeth Curator, Coleman will be instrumental in advancing the study of Andrew Wyeth and those around him, especially his wife, Betsy James Wyeth—whose research, publications, record-keeping, preservation of properties, and homemaking played a large role in shaping this iconic artist's career. Assembled primarily by Betsy, the Foundation's collection is deeply personal and gives significant insight into Wyeth's artistic and career trajectory.
Both the Brandywine and Farnsworth museums have longstanding relationships with the Wyeth family. Located in Chadds Ford, Pennsylvania, the Brandywine is focused on American art, and has generated some of the most well-received exhibitions and scholarship on three generations of Wyeth family artists. In 2017, the Brandywine's Andrew Wyeth: In Retrospect exhibition presented more than 100 of the artist's most important paintings and works on paper, along with a catalogue publishing new perspectives on his work and career. The Farnsworth, in Rockland, Maine, is also recognized for its close connections with and exhibitions of works by the Wyeth family. The artist spent his summers living and working in midcoastal Maine. Its recent exhibition Andrew Wyeth: Maine Legacy highlighted the artist's connections to the area. In both Pennsylvania and Maine, Wyeth was engaged by the landscapes and the people living there, finding inspiration for works that at once capture the majesty of nature and the everyday lives of the artists and their subjects.
The Collection of the Wyeth Foundation for American Art
The Foundation's collection is both broad and deep—and the majority of the works have never been exhibited publicly. Among the unusual elements are 70 of Wyeth's oil paintings—very rare works, principally from the 1930s, when he experimented with the medium before adopting tempera and watercolor as his preferred mediums. These paintings—such as Fox Grass Below Adams (1934), currently on view at the Brandywine—reflect prevalent themes, yet their style and approach demonstrate his evolution as an artist over his entire career. Wyeth is best known for his tempera paintings, 48 of which are in the collection, including his 1966 tribute to his wife Betsy, titled Maga's Daughter. Also included are Black Hunter (1938), an early tempera, and Wyeth's last major painting, Goodbye (2008), which has rarely been seen publicly. The collection features over 2,000 of Wyeth's watercolors, for which he is renowned—many rendered using the "dry brush" technique.
The largest part of the collection are the more than 4,000 drawings: some are finished drawings, some are preparatory drawings and sketches, and some are study pieces for works he would later paint in tempera or watercolor, and many are still in their original sketchbooks. From the fully rendered work in pencil, My Sister (1967), to a casual portrait of his father, Pa Writing at his Desk (1942), to tempera studies for major paintings such as That Gentleman Study (1961), these drawings will provide a vast trove of information that reveal Wyeth's thought process and experimentation with how to stage or represent different scenes.
About the Brandywine Museum of Art:
The Brandywine Museum of Art has a remarkable collection of American art, with a particular strength in artists who have lived and worked in the area, most notably the three generations of Wyeth family artists whose work is always on view. In addition, the Museum owns and makes open to the public seasonally three sites—all National Historic Landmarks—integral to their careers: the N. C. Wyeth House and Studio; the Andrew Wyeth Studio (in part of which Jamie Wyeth had his first studio); and the Kuerner Farm. Complementing these holdings, the Brandywine has renowned holdings of landscape paintings and American illustration and organized a robust program of temporary exhibitions ranging from mid-nineteenth century to contemporary art. The Museum is one of the two programs of the Brandywine Conservancy & Museum of Art.
About the Wyeth Foundation for American Art:
The Wyeth Foundation for American Art was established in 2002 as a result of the foresight and generosity of Andrew N. Wyeth and Betsy James Wyeth, to encourage the study, appreciation, and recognition of excellence in American art. Since that time the Foundation has provided over $8 million in financial support for major fellowship programs, educational initiatives, scholarly gatherings and lectures, exhibitions, publications, and conservation and preservation efforts related to the field of American art. The Foundation supports selected programs of scholarship, research, conservation, and exhibitions with institutions and other non-profit organizations that are consistent with this mission. In particular, the Foundation provides financial support for a number of pre- and post-graduate fellowship programs in American art, for scholarly publications (especially first-time publications) in American art, for conservation of important works of American art, and for innovative exhibitions and educational programs centered on American art.
###