George A. "Frolic" Weymouth
JUNE 2, 1936 - APRIL 24, 2016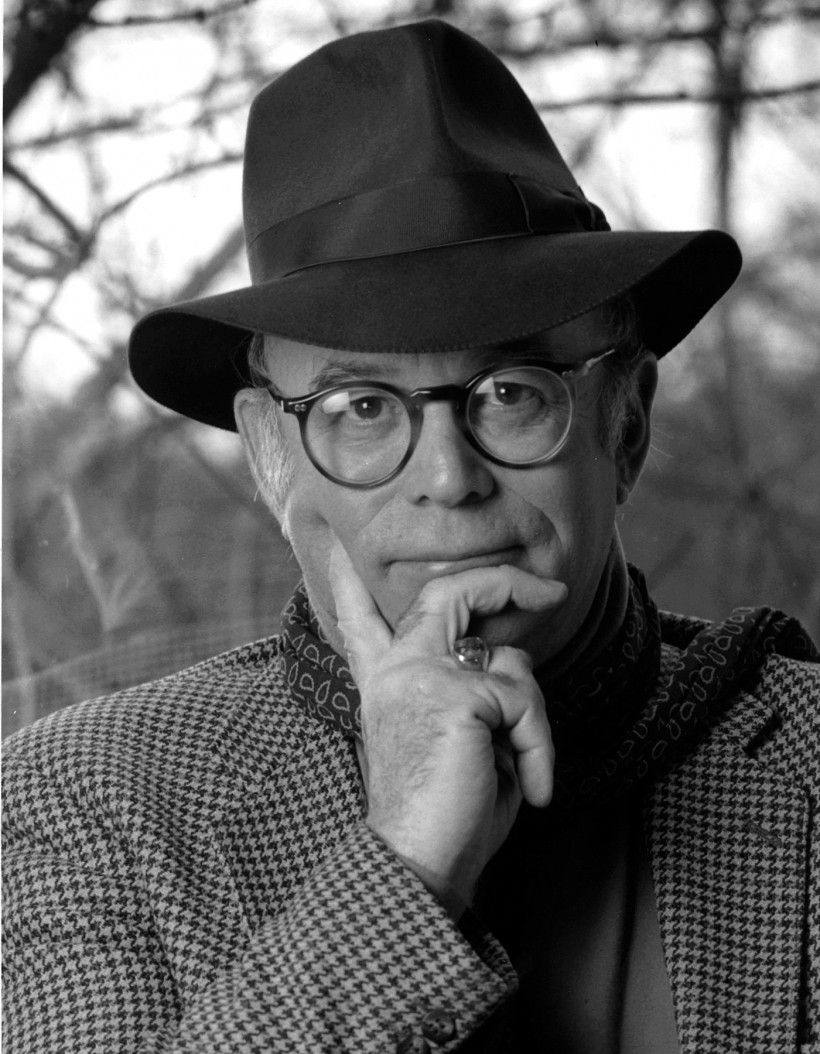 It is with great sadness that the trustees of the Brandywine Conservancy & Museum of Art announce the death of its founder and Chairman.  George A. "Frolic" Weymouth was a visionary conservationist, philanthropist, a highly-talented artist and accomplished sportsman.  
In 1967, Weymouth, along with Bill Prickett and Francis I. DuPont, purchased two parcels of land in Chadds Ford totaling forty-seven acres that were threatened with industrial development, thereby founding the organization that became the Brandywine Conservancy & Museum of Art. Later that same year, Weymouth was instrumental in acquiring Hoffman's Mill, a nineteenth-century structure perched on the banks of the Brandywine River.  His founding of an organization that preserved both the natural and cultural resources of the Brandywine was visionary.  Weymouth galvanized support from all facets of the community, and his leadership and passion were instrumental in the Brandywine's remarkable growth.  The Brandywine Conservancy is now one of the leading land trusts in country, with 62,000 acres of land permanently protected in Pennsylvania and Delaware; the Brandywine River Museum of Art currently has a collection of 4,000 works of art and has brought international attention to the region's artistic legacy. Betsy Wyeth, wife of Andrew Wyeth and a good friend of Frolic's, encouraged him to purchase and convert the mill into a museum, promising him art to hang on the walls.  After extensive renovation, including the addition of a soaring lobby with three floors of floor-to-ceiling windows, the Brandywine River Museum of Art opened in 1971. 
Born in 1936 in Wilmington, Delaware, to George and Dulcinea (née du Pont) Weymouth, Frolic Weymouth grew up in Greenville, Delaware and spent the greater part of his life living in the Brandywine Valley.  The nickname "Frolic," given to him in childhood, perfectly embodied the joy with which he lived his life and his irrepressible sense of humor.  
Encouraged by his artistic mother, Weymouth began painting as a child and continued at St. Mark's School (class of '54) and Yale University (class of '58). As a teenager, he was introduced to Andrew Wyeth, who became an artistic mentor and lifelong friend. It was Wyeth and his brother-in-law, Peter Hurd, who would later suggest Weymouth experiment with tempera, and he went on to master the painstaking technique with Wyeth's encouragement in the early 1950s.
Over a six-decade career as an artist Weymouth exhibited the landscapes, flower studies and portraits for which he is known—including friends and family as well as international notables such as Luciano Pavarotti and His Royal Highness Prince Philip—in numerous exhibitions including those at the Brandywine River Museum of Art.  His paintings are in major private and museum collections such as the Metropolitan Museum of Art.  Artist Jamie Wyeth remembers Weymouth as an enduring presence in his life. "Frolic was a neighbor and family…..he and my father were dear friends.  He was an immensely talented artist and achieved so much with his work in Chadds Ford, both with land conservation and with the museum.  He was truly a force of nature that instilled his passion for art and the environment into all of his many friends, and they opened their hearts and their wallets to his causes. He was the best fund-raiser I ever met."
For more than forty years, Frolic was a well-known figure in coaching circles and he exhibited his four matched bay Standard-bred horses and antique carriages annually in the country's leading shows. One of only two Americans to be a member of The Coaching Club (England), he is the current president of the Four-in-Hand Club.  Weymouth coached regularly at the Devon Horse Show and permanently retired a trophy.  He founded the Vicmead Coaching Club and is past Chairman of the Board of the Brandywine Polo Club.  His annual carriaging weekend each May at The Big Bend, his home in Chadds Ford, PA, drew participants from around the country and included a scenic drive to Winterthur, six miles away.  This custom became part of the tradition of the Point-to-Point races, initiated in 1979.
Weymouth's passionate interest in architectural preservation is perhaps best expressed by his own home, The Big Bend, a seventeenth-century Swedish trading post with an eighteenth-century addition.  The structure had been long uninhabited until he purchased the property, and Weymouth lovingly restored it, adding extensive gardens.
Weymouth was an active member of the arts and environmental communities nationally and received numerous awards.  He was appointed by President Nixon to the Commission of Fine Arts, on which he served from 1972 to 1977.  In 1974 he served on the Visual Arts Panel of the Pennsylvania Council on the Arts.  He was the recipient of the University of Delaware's Merit Award for Community Service (1981), the National Arts Club's Annual Award (1990) and the Cliveden Heritage Award (1999).  In 2007 Weymouth was awarded an honorary Doctor of Humane letters from the University of Delaware and the Henry Francis du Pont Award from Winterthur Museum & Country Estate in recognition of his lifelong dedication to preserving the beauty, history and unique heritage of the Brandywine Valley.  Weymouth was also awarded a Special Citation from The Garden Club of America (2000) for his environmental vision and exemplary service, and the Lifetime Conservation Leadership Award from the Pennsylvania Land Trust Association (2014).  He is also a member of the Farmer's Club and the Quill & Grill.
Weymouth's father, George Tyler Weymouth, raised him by three tenets: honesty, generosity and a sense of humor.  His humor was evident in all he did.  When hosting a carriage drive featuring his technically difficult maze, he hired several very attractive nude models to pose throughout the maze to break the driver's concentration.
When Weymouth constructed a chapel on his property, he inscribed the following words: "This chapel was built to thank God for a wonderful life filled with fun, humor, work, sport and beauty.  A close loving family; loyal and unique friends, and a fabulous son, Mac." G.A.W. 1995
Each time he would talk to his son Mac Weymouth he would remind him to "look for something beautiful every day."
George A. Weymouth is survived by his son, McCoy "Mac" duPont Weymouth and his wife Toni Toomey-Weymouth; their children, Sophie Tyler Brown and Misha Kai Toomey-Brown; his brother, Eugene E. Weymouth and sister, Patricia Weymouth Hobbs.  He is also survived by Anna Brelsford McCoy, to whom he was married until 1979, and his companion, Carlton Cropper.
His family, friends and the trustees and staff of the Brandywine Conversancy & Museum of Art mourn the passing of Frolic Weymouth, celebrate his countless achievements and legacy, and express their appreciation for his dedication, generosity, warmth and inimitable sense of humor, which inspired them and infused every aspect of the organization.
A small private funeral service will be held by invitation only.  Friends and the public are invited to call at the Brandywine River Museum of Art to pay respects and see a tribute exhibition beginning Friday, April 29th. Cards for the family may be left in the care of the Museum.
In lieu of flowers, the family request that memorial contributions be made to the Frolic Weymouth Endowment Fund of the Brandywine Conservancy & Museum of Art.