James Welling Projects at the Brandywine River Museum of Art
Things Beyond Resemblance: James Welling Photographs and Gradients
Two exhibitions of works by Los Angeles-based conceptual artist James Welling, inspired by the work of Andrew Wyeth, will be on view at the Brandywine River Museum of Art starting August 8. The exhibition Things Beyond Resemblance: James Welling Photographs presents a selection of 50 photographs from a five-year series centered on the life and work of the painter Andrew Wyeth (1917-2009), exploring the influence of one artist upon another across time and media. Brandywine will also present Gradients, Welling's first site-specific sculpture installation, at nine locations throughout the Brandywine River Museum of Art's 200-acre campus in Chadds Ford.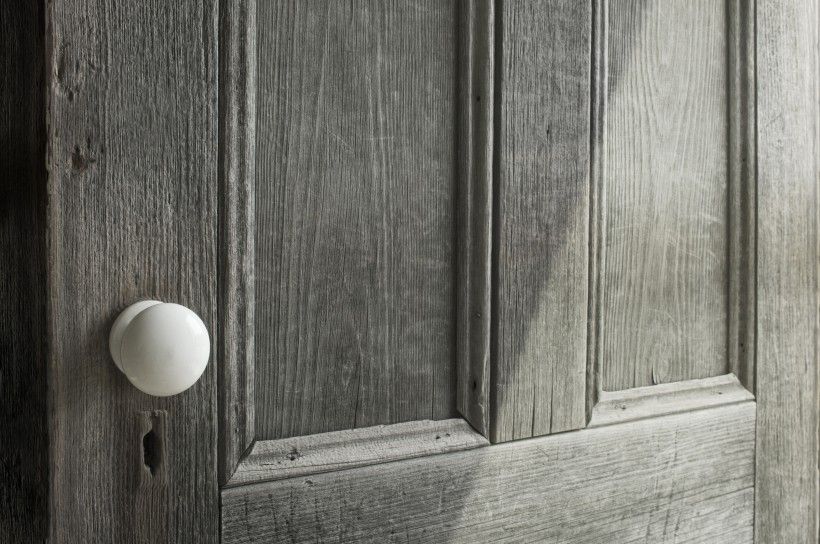 Things Beyond Resemblance
Guest curator Philipp Kaiser has selected 50 photographs from Welling's Wyeth series, a body of work for which Welling immersed himself in the very sites where Wyeth lived and painted. In 2010 Welling began travelling to Chadds Ford, Pennsylvania, and Cushing, Maine, the two centers of Wyeth's life and work, to create a new body of photographs over a five-year period. Welling's interest in Wyeth's work traces to his adolescence, when Welling first encountered the elder artist's paintings at the Wadsworth Atheneum in Connecticut. Wyeth's paintings left a deep impression, as did the works of other representational, yet stylized, artists such as Edward Hopper and Charles Burchfield.
"At one point one of my peers cited his earliest influences in photography as Walker Evans and Robert Frank," said Welling. "While Evans and Frank were important to me, they were not formative in the way Wyeth had been. A flood of Wyeth memories came back to me, as I realized just how decisive he had been for my photography. I realized that I had never stopped thinking about Wyeth; he had become part of how I see."
"It has been fascinating to work with Jim Welling on this multi-year project," noted Thomas Padon, director of the Brandywine River Museum of Art.  "In the series Welling internalized Wyeth and focused in on Wyeth's subdued palette of color, textural contrasts and ethereal effects of light; at the same time Welling significantly extended his own investigations of light and color, emphasizing these through postproduction manipulation—an approach he used here for the first time to approximate Wyeth's non-literal compositions."  Welling's photographs range from subconscious borrowings to meticulous recreations of Wyeth paintings. While some photographs are directly restaged, others have been altered to explore or convey the essence of Wyeth's work.
In other photographs, Welling departed from Wyeth subjects altogether as he explored Wyeth geographies on his own terms. "The idea of using another artist's production as the springboard for one's own work is more often found in music and poetry and less often in visual art," Welling offered. "I think this is what I'm doing in Wyeth. I'm making a new work in the act of 'translating' the work of another artist."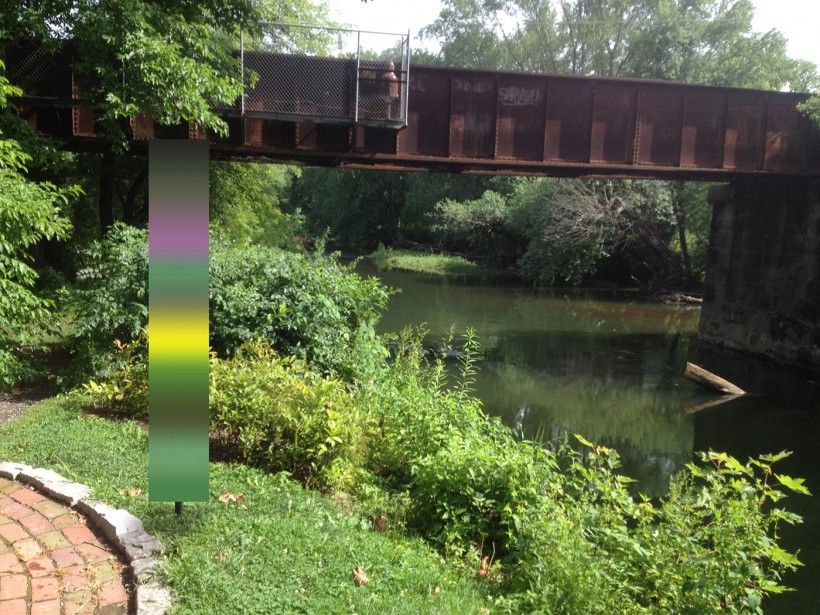 Gradients
In conjunction with the exhibition, the Brandywine River Museum of Art has commissioned Welling to create a site-specific installation that explores the intersection of photography and sculpture. Titled Gradients, these sculptures extend investigations explored in Things Beyond Resemblance to the very landscape that inspired both Welling and Wyeth.  The commission is a significant expansion of Welling's personal artistic practice, marking Welling's return to sculpture after a forty-year hiatus. "The Brandywine landscape has been a place of inspiration to artists since the mid-nineteenth century," said Padon.   "We are thrilled that Welling has inaugurated an ongoing series of outdoor installations that will make the Brandywine's campus an active programmatic space.  Gradients will encourage our visitors to focus on the specific palette inherent in each site in which Welling photographed and temporality of color in the landscape," Padon added.  
In early July, 2015, Welling photographed sites around Chadds Ford chosen for their importance to Wyeth. He then took digital samples of the colors found in the photographs and placed them into a digital file using a process known as gradient mapping. The resulting "map" is a smooth gradation of color representing bits of the chromatic spectrum captured from the original site. The gradient itself was then printed using the dye sublimation process, which fused the ink directly onto a metal plate. Mounted on walls or signposts, the printed images tie back conceptually to both his photographs on display in the museum and to the palette of Wyeth's Brandywine scenes.
Things Beyond Resemblance: James Welling Photographs and Gradients will be on view at the Brandywine River Museum of Art from August 8 through November 15, 2015.
The exhibition is supported by The Andy Warhol Foundation for the Visual Arts, The Robert Mapplethorpe Foundation, and the National Endowment for the Arts. The planning of this exhibition has been supported by The Pew Center for Arts & Heritage.
Catalogue
The catalogue for Things Beyond Resemblance features an extensive interview with Welling by guest curator Philipp Kaiser; and essays by the artist Sharon Lockhart about the significance of her home state, Maine, as an inspiration both for Wyeth and Welling; and by art historians Michael Fried and Suzanne Hudson analyzing the meaning of Wyeth in Welling's work. The 152-page hardbound catalogue, published by the Brandywine River Museum of Art and DelMonico Books•Prestel, includes 116 illustrations and offers a profound view into the work of two important American artists and simultaneously documents the path of this fascinating homage.
Biography
James Welling, is one of the foremost photo-based conceptual artists in the United States. Operating in the hybrid ground between painting, sculpture and traditional photography, Welling has, since the mid-1970s, questioned the norms of representation and explored issues and ideas related to personal and cultural memory, the tenets of realism and transparency, abstraction and representation, optics and description, and the material and chemical nature of photography. His work has been shown widely internationally, including a 2013 retrospective at the Cincinnati Art Museum (which traveled to the Hammer Museum, Los Angeles). As the head of the Photography Department at the University of California, Los Angeles, Welling has been a highly influential teacher to a generation of artists including Tiaxin Chen, Owen Kydd and Brandon Lattu. In 2014, Welling was named one of the recipients of the Infinity Award given by the International Center of Photography, New York.
About The Brandywine River Museum of Art
The Brandywine River Museum of Art features an outstanding collection of American art housed in a nineteenth-century mill building with a dramatic steel and glass addition overlooking the banks of the Brandywine. Admission is $15 for adults, $10 for seniors ages 65 and over, $6 for students and children ages 6; free for children 5 and younger and Brandywine Conservancy & Museum of Art members. Museum admission is free on Sunday mornings from 9:30 a.m. to noon through November 22, 2015. For more information, call 610.388.2700 or visit www.brandywinemuseum.org.