The Wildflower and Native Plant Gardens at the Brandywine Museum of Art are a living representation of the Brandywine Conservancy & Museum of Art's initiative to connect art + environment. Visit the museum to see these lush gardens in person.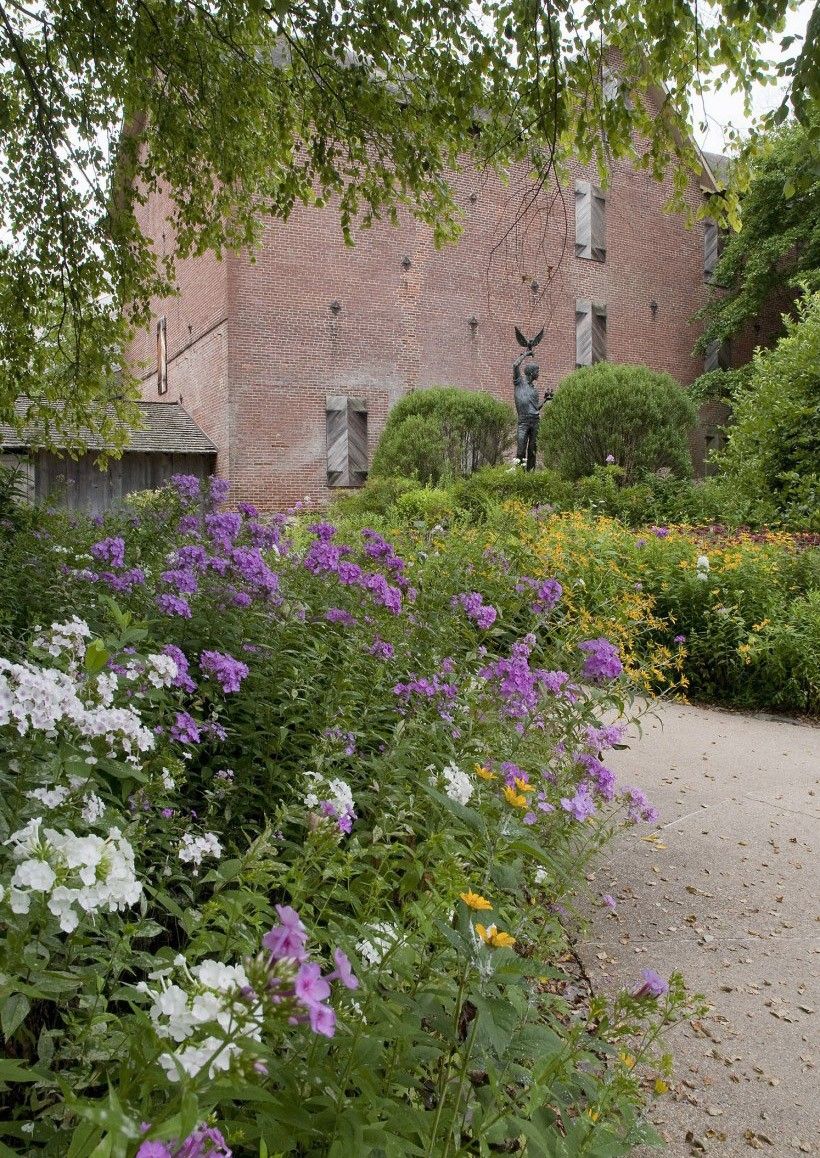 Designed by horticulturist FM Mooberry and begun in 1974, the gardens feature indigenous and some naturalized plants of the greater Brandywine region displayed in natural settings. In 1979, Lady Bird Johnson dedicated the gardens to Ford B. Draper and Henry A. Thouron, two individuals who played important roles in the establishment of the Brandywine Conservancy. Today, the gardens are maintained in memory of Mary Sharp.
Originally intended to screen parking areas and provide borders around the museum, these demonstration gardens use wildflowers, trees and shrubs in landscaped areas. Plants are selected to provide a succession of bloom from early spring through the first killing frost. Each is located in a setting similar to its natural habitat: woodland, wetland, flood plain or meadow. A unique feature of the gardens is the rainwater detention basin located between the two paved parking areas just in front of the museum. It provides a wetland habitat for several species of wildflower and serves as a model for controlling river pollution from parking lot runoff.
Volunteers play a major role in planting and maintenance. Seed collected by the volunteers is made available to research laboratories, highway beautification and habitat restoration projects, public and private gardens, universities, and commercial nurseries, as well as to the public through the Brandywine Museum Shop. Seed is also used for the Conservancy's wildflower and native plant propagation program.
Photo by Mark Gormel

Photo by Mark Gormel
Learn More:
---