Bike the Brandywine: Why Chester County is a Cyclist's Paradise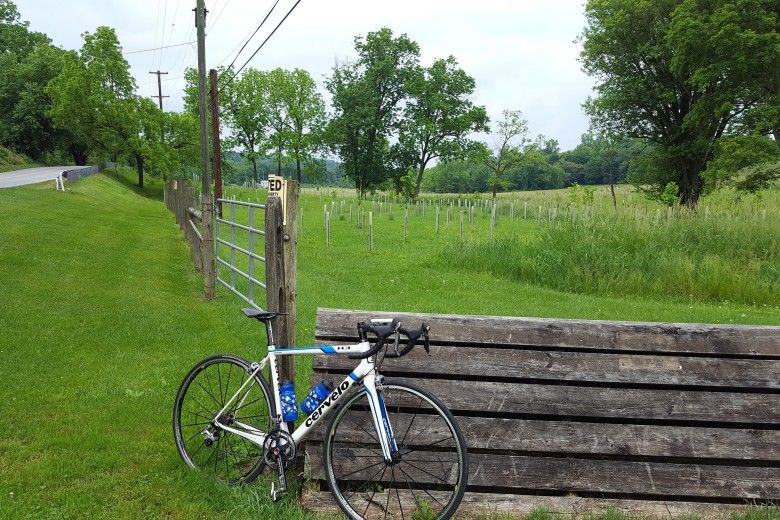 Having spent five years battling heat, humidity, head-winds, and a dearth of paved country roads in Kansas, I couldn't be more thrilled than to now have Chester County and its surrounding environs as the backdrop for my many miles in the saddle.  So, you ask, what makes this such a special place to ride?
Above all, what makes this such a great place to ride are the views.  And how special some of them are.  Colorful meadows, old rugged barns and farmsteads, babbling brooks, stately covered bridges, majestic rolling hills, mist filled hollows, cool shady woodlands, and expansive country views; we've got them all right here in Chester County.  Traversing the quiet country roads on your bike, at a pace more akin to years gone by, allows these special places to slowly seep into your consciousness, and if, like me, you're a dawn rider, set the tone for the rest of your day.
This abundance of special places is, in part, due to the hard work of organizations such as the Brandywine Conservancy.  Our work to conserve the natural and cultural resources of the Brandywine watershed, through the permanent protection of natural, cultural and scenic resources, helps maintain these inspirational places for future generations of cyclists to enjoy.
If you, too, want to explore the scenery, glimpse the history and discover the lure of the Brandywine, join us on the inaugural Bike the Brandywine.  This exciting event on Saturday, September 17th will traverse some of the county's most bucolic landscapes as we trace the east and west branches of Brandywine Creek.  Proceeds from the ride will benefit the Conservancy's clean water programs.  To learn more and register, visit www.brandywine.org/bikeride.