Market and CSA farming in the time of COVID-19
The Brandywine Conservancy's Miller Farm in Downingtown, PA, is home to Two Gander Farm—a family owned operation run by Trey and Deirdre Flemming. 2020 marks the 11th season that the farm business has been run as a husband/wife team. In the guest article below, Two Gander Farm's co-owner Deirdre Flemming discusses how they have been adapting to the many challenges of the COVID-19 pandemic.
In early March, we started accepting the reality of the COVID-19 virus spreading in our region and began thinking about what the pandemic and a potential shutdown could do to us as a small, family-run organic farm with a CSA and market produce business. We couldn't imagine at the time how drastically our lives and farming operation would change just weeks later.  Travel restrictions and embassy closures stopped the arrival of our returning seasonal H2-A workers from Peru, who were scheduled to arrive just days after the closures were announced. Then schools closed, leaving us with a nine year old child at home with daily distance learning requirements, all while we were missing most of our workforce. The biggest challenge came when we received word that the farmers market where we have been participating for 10 years was going to switch to a pre-order, prepackaged, and contactless delivery system for all food distribution until further notice. This required a complete shift to online sales overnight, and a new distribution model that we had limited experience with. We felt paralyzed at first, but knew we had to quickly adapt to new circumstances.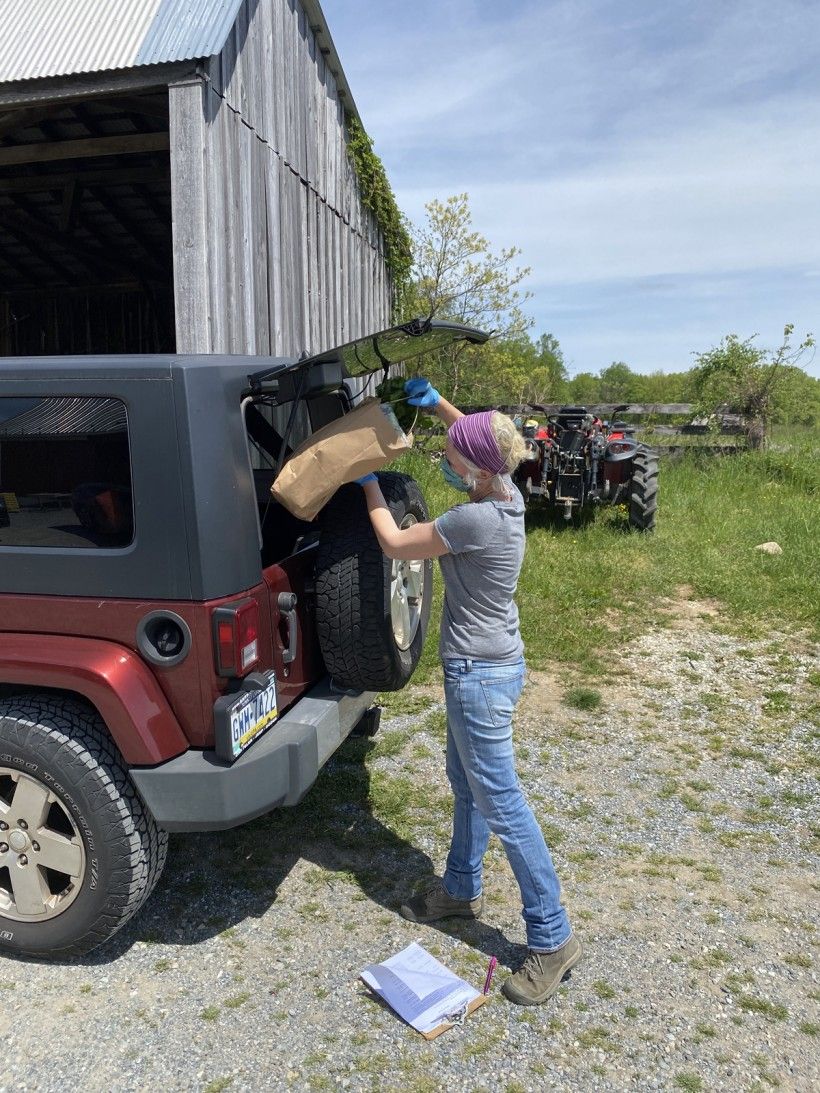 As grocery store shelves emptied and consumers searched for alternatives to navigating the stores, the demand for local food exploded, which was a huge motivator to figure out our logistical challenges quickly. Remaining open as an essential business presented many challenges but it also renewed our deep sense of responsibility to our community to find a way to continue with our CSA program and market farming under the new guidelines. Very quickly we adapted by making new hires—many from the restaurant industry who have skills that carry over well to food production and processing—in addition to selecting an online sales platform for our pre-ordering system, creating contactless pick-up for our customers, and reorganizing our work day the best we could with a school-aged child at home.
Fortunately, we didn't have to pivot as hard as produce farmers who traditionally sold to restaurants and institutions. As a result of 10 years of direct-to-consumer sales of diversified products through farmers markets and our CSA member subscription program, we had a loyal customer base already in place for the transition. Our CSA sold out two months early, and the demand through our online store now exceeds the capacity of what we can produce. 
This growth comes with its own set of challenges though. We're training a mostly new workforce during a time when we're being forced to make very quick decisions about things that will have long-term impacts. For now we're getting all of the pre-packing done, but fear that packing higher volume sales in peak summer months could exceed the capacity of our labor force and facilities. There is a deep cost of lost face-to-face interaction with members and customers, as this is what motivates farmers like us to do the work that we do. We love to grow, but we're really in it for the direct connections we build with our customers and their families. This takes an emotional toll on us, and contributes to feelings of social isolation for our customers who really enjoy the social aspects of weekly market and CSA pickups. Nowadays the pickups are rushed, with little time for friendly exchange.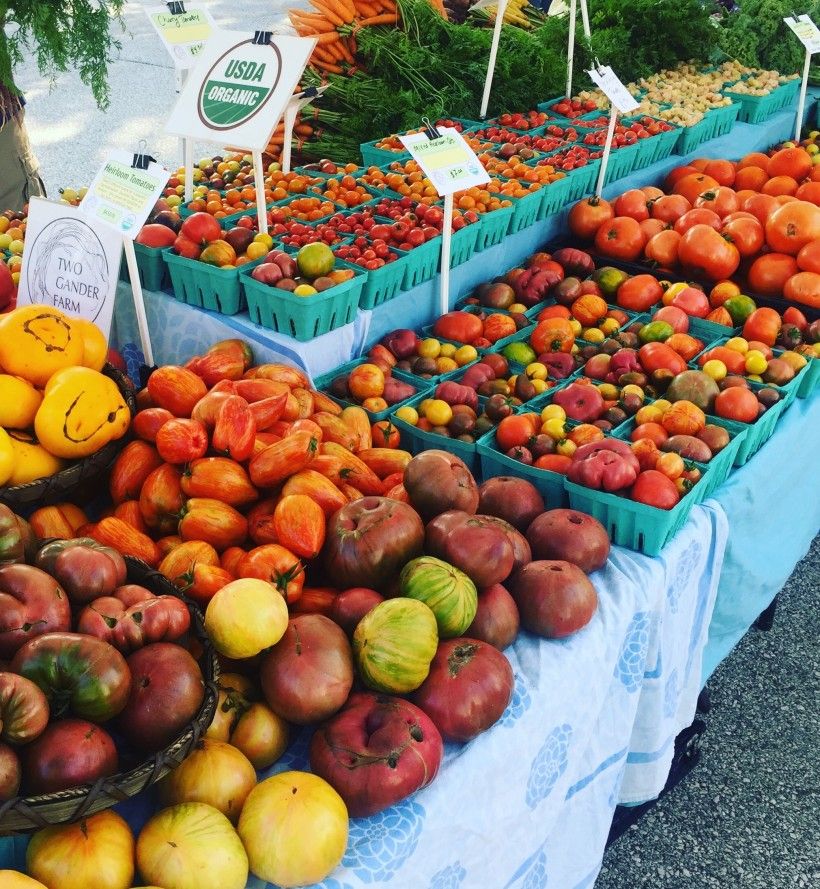 Profitability under the new system is also a concern, but for right now our biggest challenge by far is meeting the surging demand—while also keeping our family and employees safe. Essential farm workers take risks everyday showing up for work when we come into contact with each other. Social distancing with masks on while doing group planting, harvesting or produce processing is very difficult and leads to loss in efficiency and communication challenges. We are adapting to the risk by reinforcing safety protocols daily, and cross-training employees to all farm tasks. This way, if a key operator gets sick, the farm can continue to stay open. 
Small farms provide resiliency for the local economy when larger supply chains fail. Farmers are entrepreneurial by nature and are quick to embrace new opportunities, but we face multiple challenges going forward in the time of COVID-19. Adapting will require technical and business acumen to fully transition to online sales without losing money in packaging and processing fees. CSA season will open soon, which will require another layer of adaptation as we navigate ways to safely distribute CSA shares to our members. In order to protect our local food supply, longer term adaptations are urgently needed, including acquiring more farming acreage to grow on to meet the demand, investing in infrastructure to support pre-packed distribution models, and access to a skilled labor force since the H2-A system has been compromised.
Additional Ways to Support Local Farms and Farmers:
While practices and standards are ever-evolving during the current pandemic, below are a few ways to support local farms and farmers' markets. Most of the below farmers' markets are only offering pre-order and pre-pay options at this time, many with designated pick-up times. Be sure to check individual websites for the most current and up-to-date information about open hours and visiting procedures.
Participating producers are updated weekly on Bryn Mawr's website with links to pre-order food and other products. Two Gander Farm is among those participating. Subscribe to Bryn Mawr Farmers' Market e-newsletter to receive news and updates. 
Bryn Mawr Farmers' Market is part of Farm to City, a network of producer-only farmers' markets in the Philadelphia area, supporting over a 150 local farmers and food artisans from the region. You can find other local markets with the Farm to City network here.
The West Chester Growers Market is Chester County's original producer-only market, offering a wide variety of local fruits, vegetables, meats, cheese, flowers and hand crafted goodies. The Market's weekly e-newsletter includes listings for all of the farmers that are attending each week, as well as what products they are offering and how to pre-order and pre-pay for your items.
The Phoenixville Farmers' Market is a producer/grower market committed to providing locally grown, fresh food; to preserving our agricultural heritage; and to building community. The Market's weekly e-newsletter includes listings for all of the farmers that are attending each week, as well as what products they are offering and how to pre-order and pre-pay for your items.
Serving out of their new location at The Creamery of Kennett Square, the Kennett Square Farmers' Market is back for their new season. Sign up for the Market's weekly e-newsletter to find out which vendors will be there, what they have available, and your options for purchasing from them.
Looking for other options? The Chester County Agricultural Development Council is a great resource for Chester County farms. 
SIW grows a large variety of vegetables, fruits and flowers on their family farm in the scenic and fertile Brandywine River Valley. The farm stand officially reopens on June 15, 2020.