Thank you for joining us for the 91st Radnor Hunt Races on Saturday, May 21, 2022
Celebrating 91 years of horseracing on the Main Line. With everything from amazing tailgates, fancy hats and bow ties to the parade of antique carriages and thoroughbreds racing for the finish, Radnor Hunt Races is a day filled with elegance, excitement and fun. Race day is about steeplechase racing, it's about fashion, and it's about tradition! It's about family and friends celebrating spring and it's about "Racing for Open Space." 
For the last 40 years, the Radnor Hunt Races has been Racing for Open Space, raising funds and awareness for the Brandywine Conservancy's open space and clean water programs. The importance of these programs has never been more important, as evidenced during these past two years when record numbers of people sought the comfort and solace of the great outdoors. Science has proven time and again the healing power of nature. Your patronage of the Radnor Hunt Races provides critical support to the Brandywine Conservancy's mission and ensures open space is protected for future generations.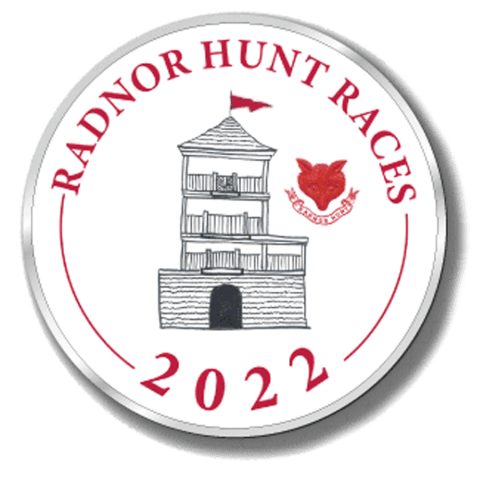 Twenty ($20) for the Tower
The Stewards Tower at Radnor Hunt is critical to the Radnor Hunt Races. Built more than 20 years ago, the Stewards Tower is in need of repair so it can continue to be a safe vantage point for the officials who use it on Race Day.
Please consider giving "Twenty ($20) for the Tower" to help to repair and restore the Tower to ensure its usefulness for the next twenty years and beyond. Every $20 donor will receive a limited-edition Radnor Hunt Races Tower pin. Pins will also be available on Race Day…be sure to get yours early! 
Twenty ones ($20) 
Twenty tens ($200) 
Twenty hundreds ($2,000)* 
Twenty five hundreds ($10,000)* 
                                                                            Twenty thousands ($20,000)*
*Donors who contribute $2000 or more will be invited to "Cocktails with the Clydesdales," on May 19.