Accordion Memory Book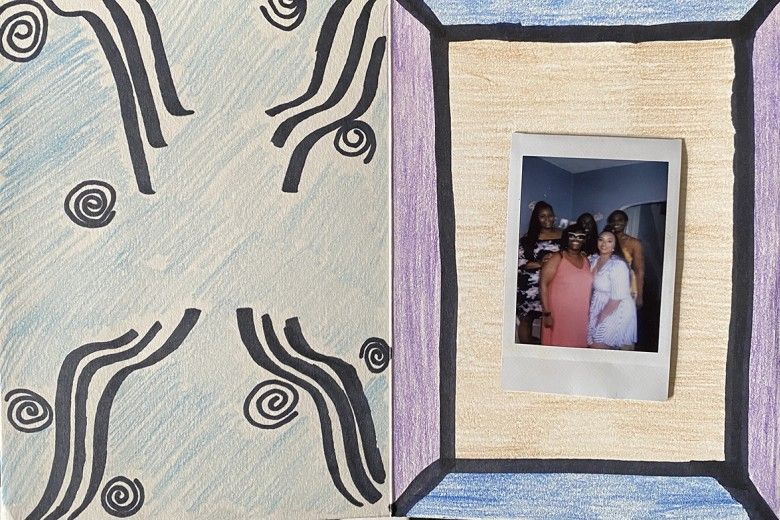 With just a few simple materials, you can create a unique keepsake for yourself or a friend. Follow along for inspiration in creating an easy book to store photos and mementos. Add as much or as little as you want to make this project your own. Most importantly, have fun!
Image

Gather your supplies: 
Long paper (at least 17"), cut in half lengthwise*

*Alternatively, pre-folded accordion photo albums can be purchased from art supply stores or online

Two pieces of cardboard for the front and back of your book
Glue
Drawing materials, such as markers or colored pencils
Decorative materials for decorating your book, such as paint, collage paper, or stickers
Special mementos, such as photos, notes, and other keepsakes
---
Image

Step 1:
Fold your paper in an accordion-like pattern. 
---
Image

Step 2:
Glue the cardboard to the front and back side of the folded paper to create a sturdy front and back cover.
---
Image

Step 3:
When the glue has dried, begin decorating your pages. Begin by drawing, painting, or collaging backgrounds onto your pages.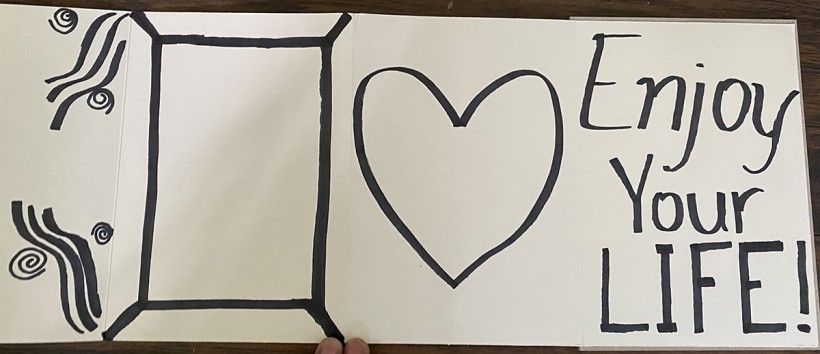 ---
Image

Step 4:
You can add printed photos and draw decorative borders around them. You can also draw and write messages, collage decorative paper or mementos.
---
Image

Step 5:
If you are using any wet materials, let your book fully dry before folding it back up. When it's ready, share it with someone special!