Brandywine Teams up with Mighty Writers to Increase Access to Arts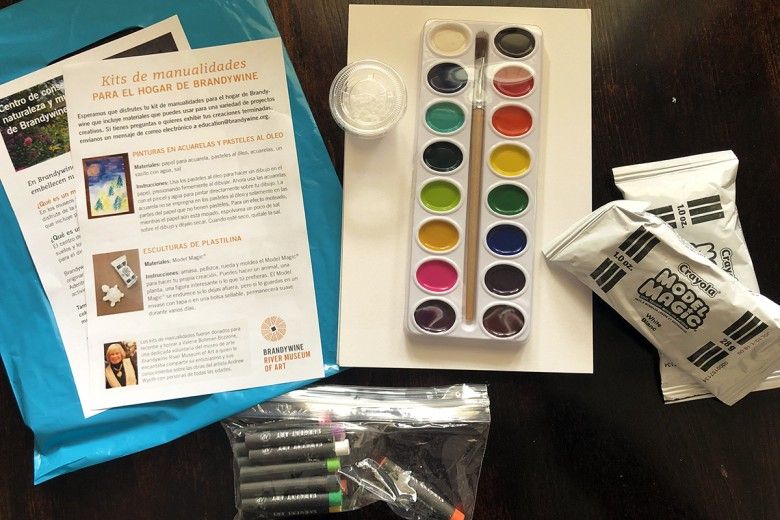 The Brandywine is working to ensure that opportunities to access art and engage in creative exploration abound in homes throughout the Brandywine Valley. In early January, Brandywine education staff delivered 200 art kits to the youth writing organization Mighty Writers El Futuro-Kennett, currently operating out of West Grove United Methodist Church. Mighty Writers staff added the kits as an extra surprise for families who visited them for their weekly meal distribution event at the church.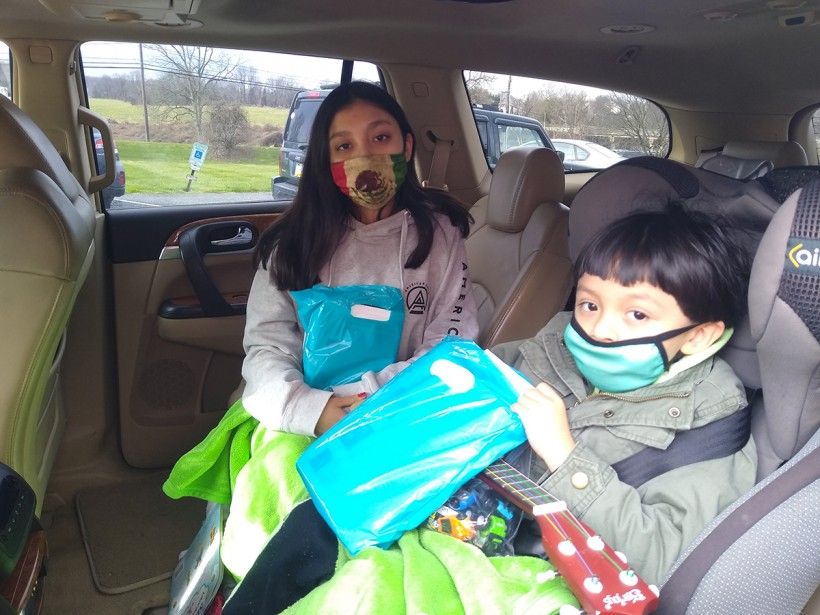 Since last March, Brandywine has made a wealth of resources available on Brandywine at Home, including a collection of creative activities, virtual gallery talks, calming nature moments and more. However, since not all families may be able to easily access online content, staff are attempting to cross the digital divide by working with our partners in the community to make resources like these art kits available.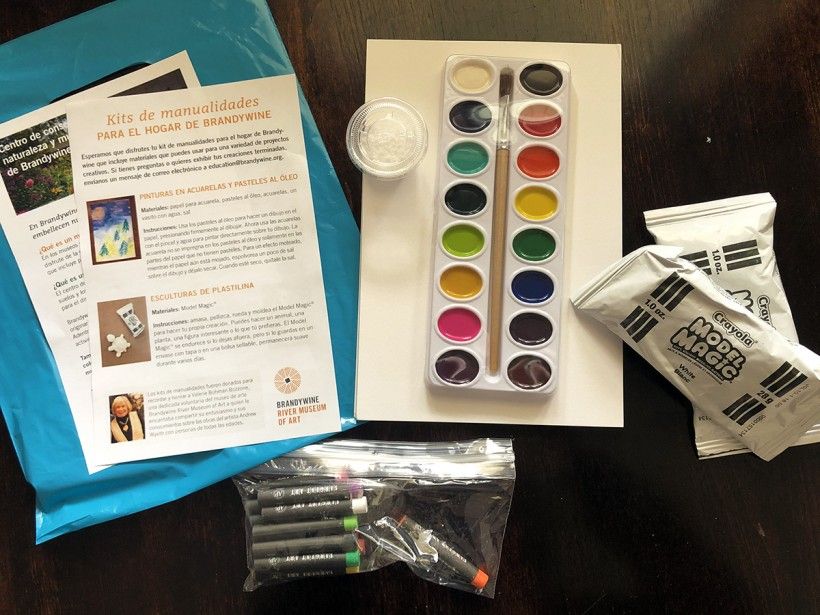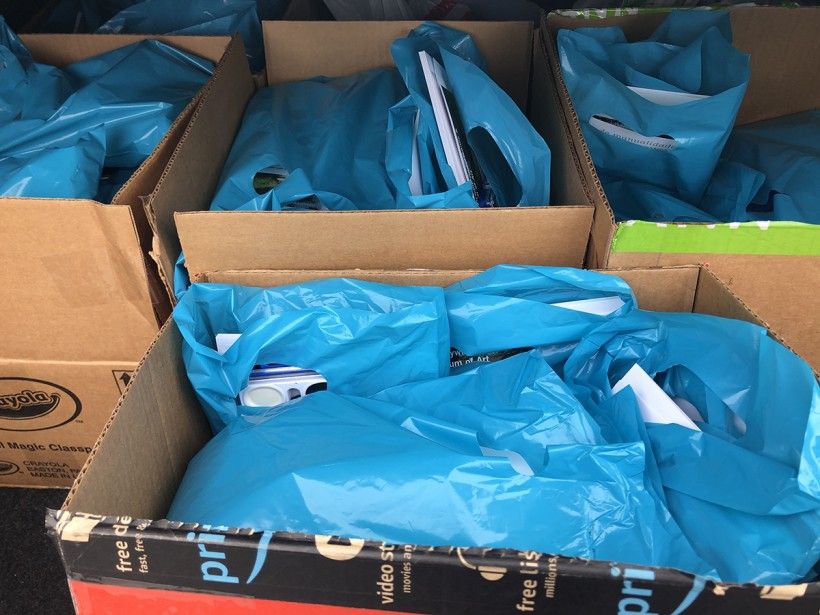 These art kits were designed by education staff to be enjoyed by people of all ages and abilities and include materials for open-ended watercolor and sculpture activities along with bilingual instructions and information about Brandywine. Funds for the kits were provided by Jack Bozzone in honor of his late wife and Brandywine volunteer, Valerie Bohman Bozzone, who loved to share her knowledge and enthusiasm for art with children and adults alike.
Brandywine previously provided art kits and coloring sheets for distribution through Mighty Writers last July. Though this initiative began in response to the pandemic's disproportionate impact on communities of racial and ethnic minority groups, it is in keeping with the Museum's longstanding dedication to provide inclusive, creative activities for families to enjoy together. Staff hope that the activities provide opportunities for exploration and connection during times of stress and seclusion, and that they introduce children and their families to Brandywine as a welcoming community resource.
Mighty Writers is a Philadelphia-based literacy program with a bilingual branch called Mighty Writers El Futuro-Kennett in West Grove, PA. This branch was founded to support Spanish-speaking children and families in Kennett Square, and the surrounding area, by supporting their education and uplifting their Latinx identities. Prior to the pandemic, El Futuro-Kennett hosted special programs including Girl Power workshops and Family Write Nights. But when the pandemic hit, Mighty Writers refashioned their mission and began distributing groceries, diapers, masks, disinfectant wipes and other essentials to their various communities, including the El Futuro-Kennett site. They plan to return to their writing curriculum eventually, but in the meantime are providing much-needed food resources to their communities.