Broadening the Permanent Collection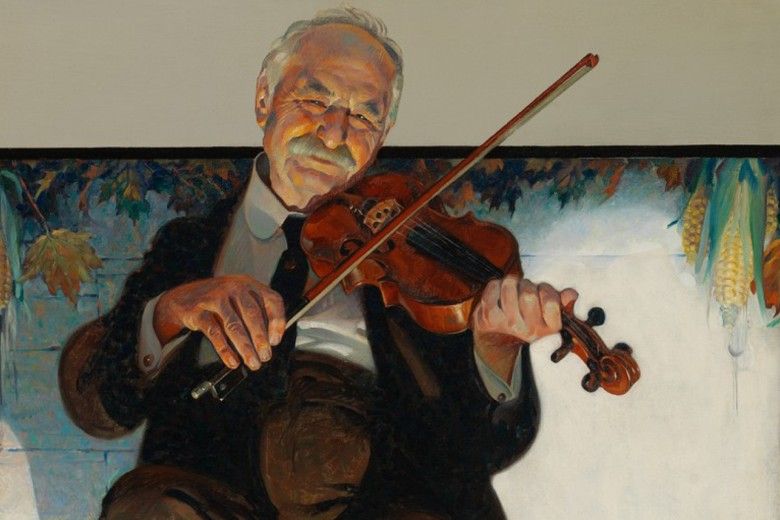 With fine examples by artists such as Howard Pyle, Frank Schoonover, Violet Oakley, Rose O'Neill and N. C. Wyeth, the Brandywine River Museum of Art's collection vividly captures what is referred to as the "Golden Age of American Illustration." A noticeable absence in the Museum's holdings was Norman Rockwell.
Given the artist's importance within the story of illustration, the Museum was eager to fill that gap, but with only a modest fund for acquisitions and record prices at auction for Rockwell paintings, that goal seemed out of reach. That all changed recently when the Museum received Norman Rockwell's The Fiddler, a transformative gift by Mr. and Mrs. Andrew J. Sordoni III.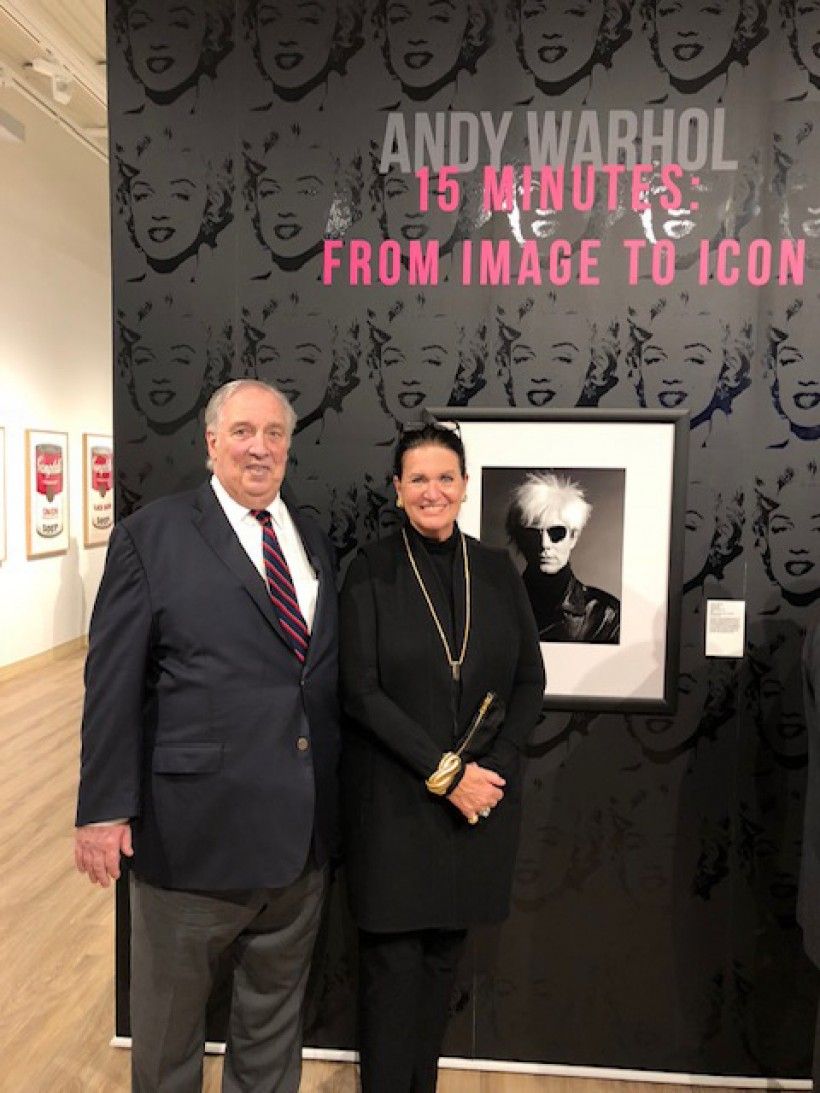 Andrew Sordoni visited Chadds Ford in the 1950s where he met Andrew and Betsy Wyeth, who were friends of his parents. A businessman and entrepreneur for his adult lifetime, Sordoni was always passionately interested in art and music. Mr. Sordoni bought his first work of art, a Maxfield Parrish drawing, while in high school. His passion would deepen over time, and eventually he amassed a remarkable collection of American illustration. Among his other interests, he commercially produced jazz recordings and was executive producer of an award-winning documentary on Frank Schoonover. He recalls that he was always fascinated by the art of storytelling and his collection contains narrative-rich paintings, drawings and comics. 
In 2000 Mr. and Mrs. Sordoni gave the Brandywine River Museum of Art its first funds specifically for art acquisitions, followed a few years later with a painting by Thornton Oakley. Last year he reached out to the Museum's director, Thomas Padon, about the possibility of donating Norman Rockwell's The Fiddler. "I was so impressed with Andrew's passion," notes Thomas Padon, The James J. Duff Director. "His own collection was aligned perfectly with the Museum's. As I learned about his past generosity to our organization, I was all the more moved that he would think of the Brandywine as home for his beloved Rockwell painting."
The Fiddler, an early masterwork by Rockwell, fits perfectly into the Museum's collection. Commissioned as the cover of the late October 1921 issue of The Country Gentleman by Curtis Publishing, Philadelphia, The Fiddler appropriately includes a pumpkin in the corner and autumnal garland draped across the composition. Rockwell's dramatic lighting—mimicking footlights on a stage—powerfully brings the image of this musician to life.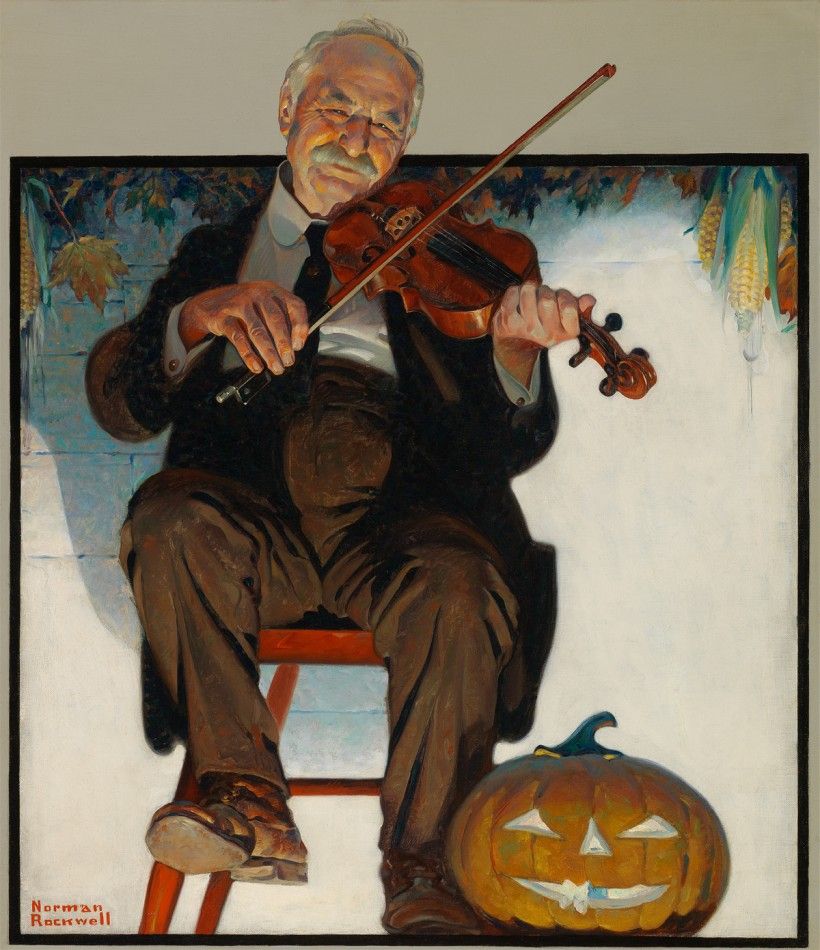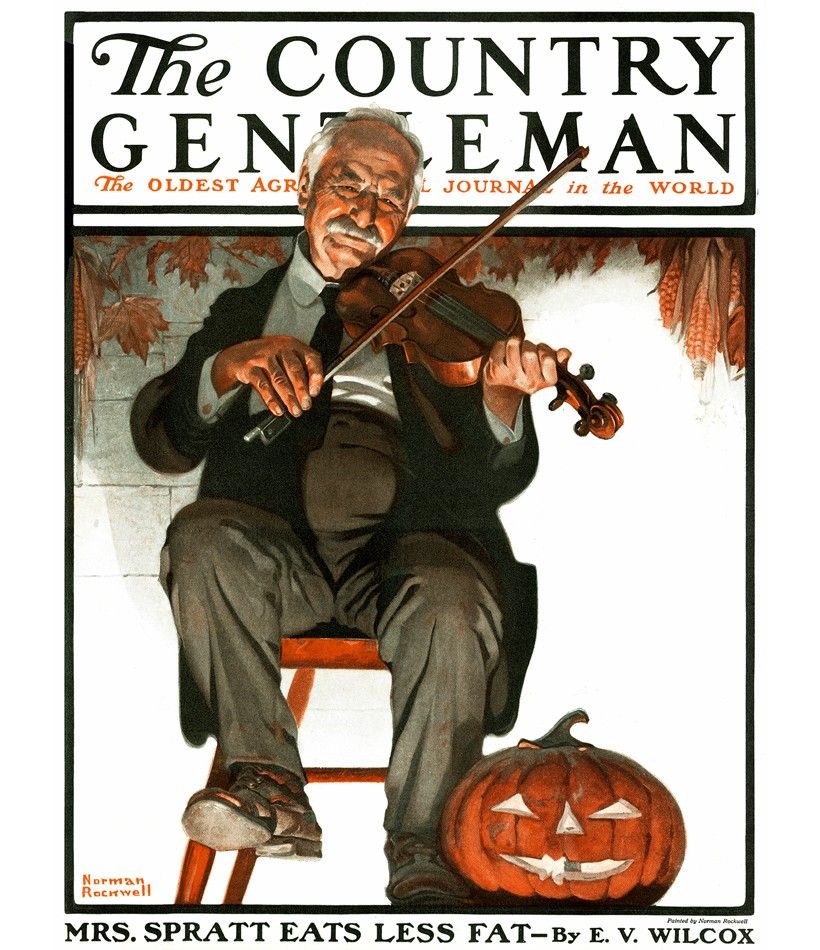 Along with N. C. Wyeth, Norman Rockwell was the towering figure in American illustration. Thanks to Mr. and Mrs. Sordoni, visitors to the Brandywine can now see this outstanding painting in the context of Rockwell's peers and have an even richer view of this remarkable period in American art.