DIY Craft: Marker-Dyed Fabric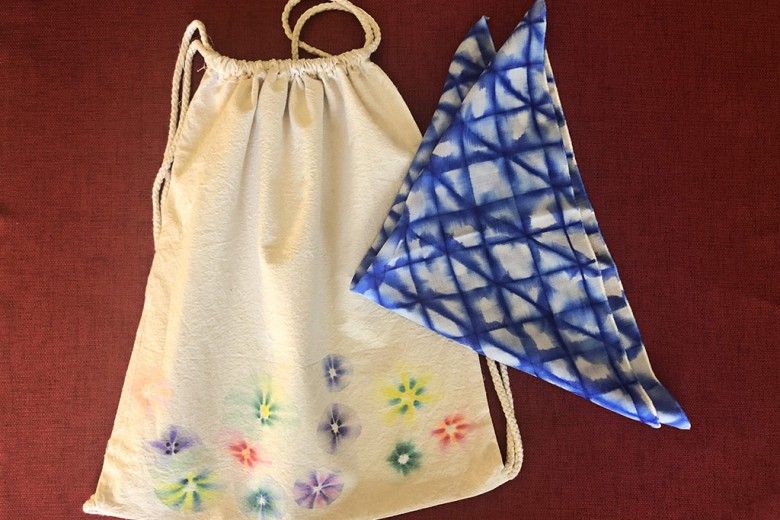 Fun meets fashion! Be inspired by the bright colors of spring and brighten up bandanas, napkins, t-shirts and more with colorful effects using permanent markers and rubbing alcohol. All ages can create designs, but adult supervision required—these vibrant designs won't wash out!
Image

Gather Your Supplies:
Light-colored fabric such as cloth napkins, canvas bags, t-shirts, bandanas, etc.
Alcohol-based, permanent markers (such as Sharpie brand)
Rubbing alcohol
Cotton swabs and/or pipette dropper
Protective surface to work on such as cardboard or plastic
Optional: pencil and ruler for planning design
Image

Step 1: 
If desired, sketch out a design lightly in pencil on your fabric. A ruler can be used to evenly space elements and draw straight lines.
---
Image

Step 2: 
Use your permanent markers to draw your design.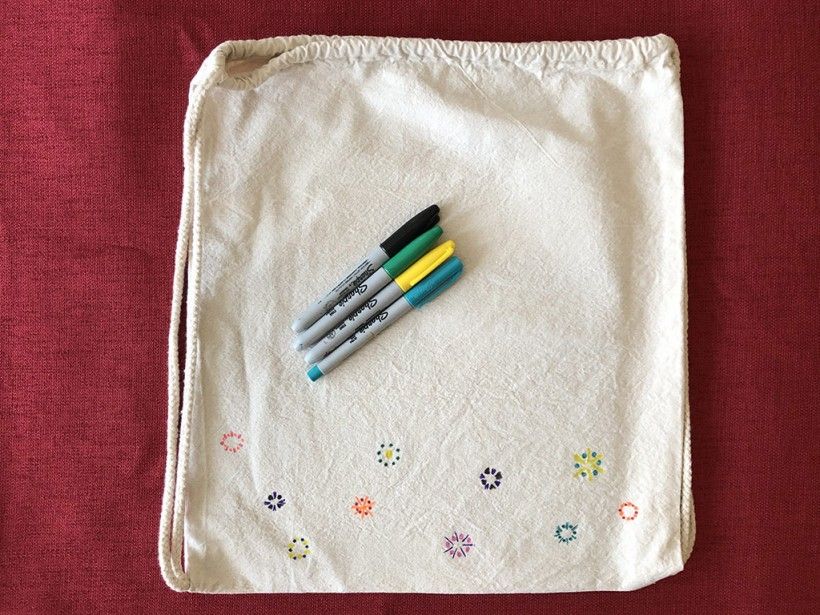 Tip: Try drawing circles and multi-colored circles to create a color burst effect!
---
Image

Step 3: 
In a well-ventilated area, use a cotton swab or a pipette dropper to apply rubbing alcohol over your design. The more rubbing alcohol you use, the more your colors will spread with watercolor-inspired effects.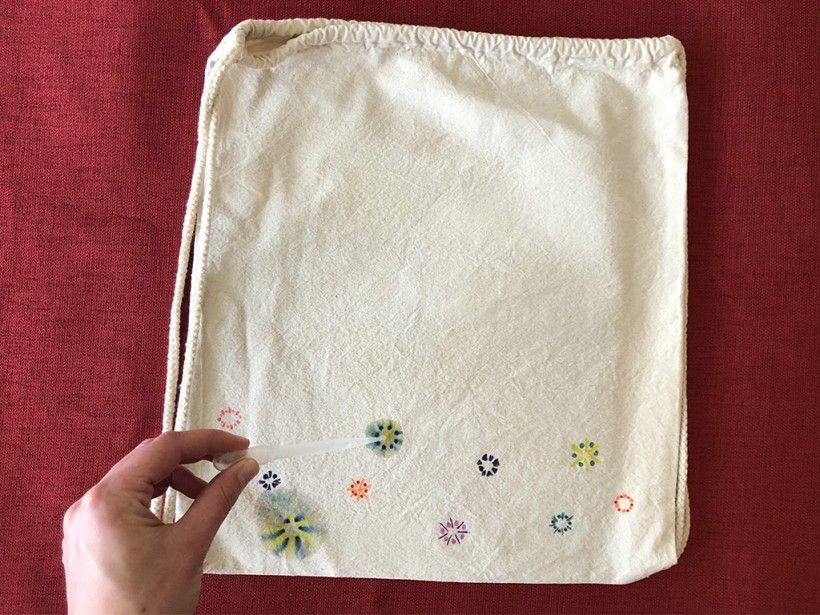 Tip: Dropping rubbing alcohol in the center of your circle designs will cause the colors to move outward in a beautiful burst.
---
Image

Step 4: 
Continue to cover as much of your design with rubbing alcohol as you like.
---
Image

Step 5: 
When you are satisfied with your design, allow your fabric to fully dry. After that, your fabric is safe to wash if needed.