DIY Snow Ice Cream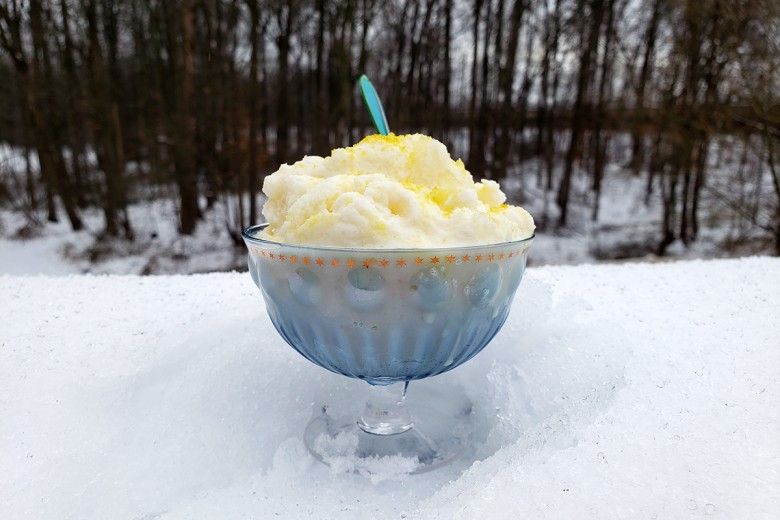 Snow is so much fun to play in, but did you know that it makes for a great ice cream base? With only a couple other ingredients, you and your family can make a sweet treat to enjoy during the next snowstorm. 
---
Image

Ingredients: 
8 cups of fresh fluffy snow
1 small can (14 oz) of sweetened condensed milk
1 teaspoon vanilla extract
Sprinkles (optional)
---
Image

Step 1:
Collect eight cups of freshly fallen, clean snow in a large bowl.
---
Image

Step 2:
Slowly pour the condensed milk and vanilla extract over the snow. Gently stir until combined.
---
Image

Step 3:
Spoon into bowls and add sprinkles or other fun toppings and enjoy!