A Passion for Pyle: The Paul Preston Davis Collection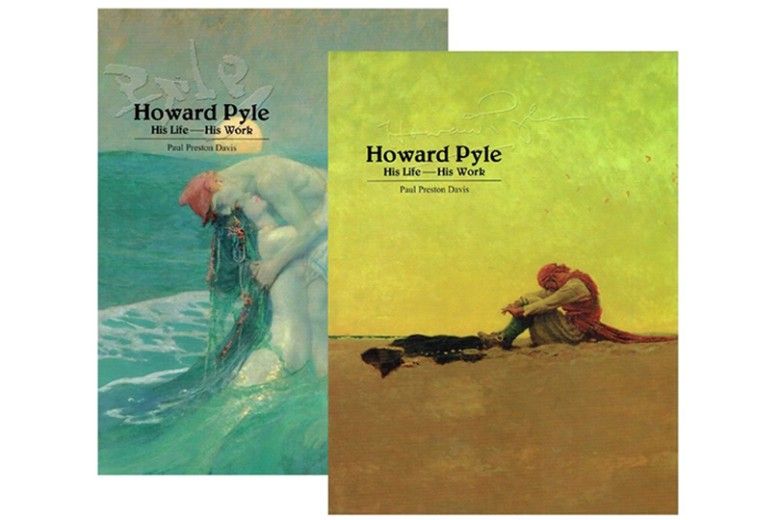 If there was one thing the famed artist, illustrator and teacher Howard Pyle (1853-1911) impressed indelibly on his students, it was to know a subject intimately. Pyle's words thus became the arch creed for a host of American illustrators such as N. C. Wyeth, Jessie Wilcox Smith, Harvey Dunn and Frank Schoonover. Pyle's maxim also hit home with local collector Paul Preston Davis, from Wilmington, Delaware, who spent 10 years painstakingly conducting research to create his comprehensive and authoritative two-volume reference, "Howard Pyle – His Life, His Work."
Published in 2004, Davis's seminal work is an exhaustive record of Pyle's published illustrations and writings. It amends and expands upon the important 1921 bibliography of Pyle's art compiled by collector and historian Willard S. Morse and Pyle's secretary, Gertrude Brincklé. Moreover, Davis's publication documents the exhibition history of Pyle's paintings and drawings, details the marketed reproductions of his work, lists the public lectures the artist gave throughout the country, and captures previously unrecorded paintings.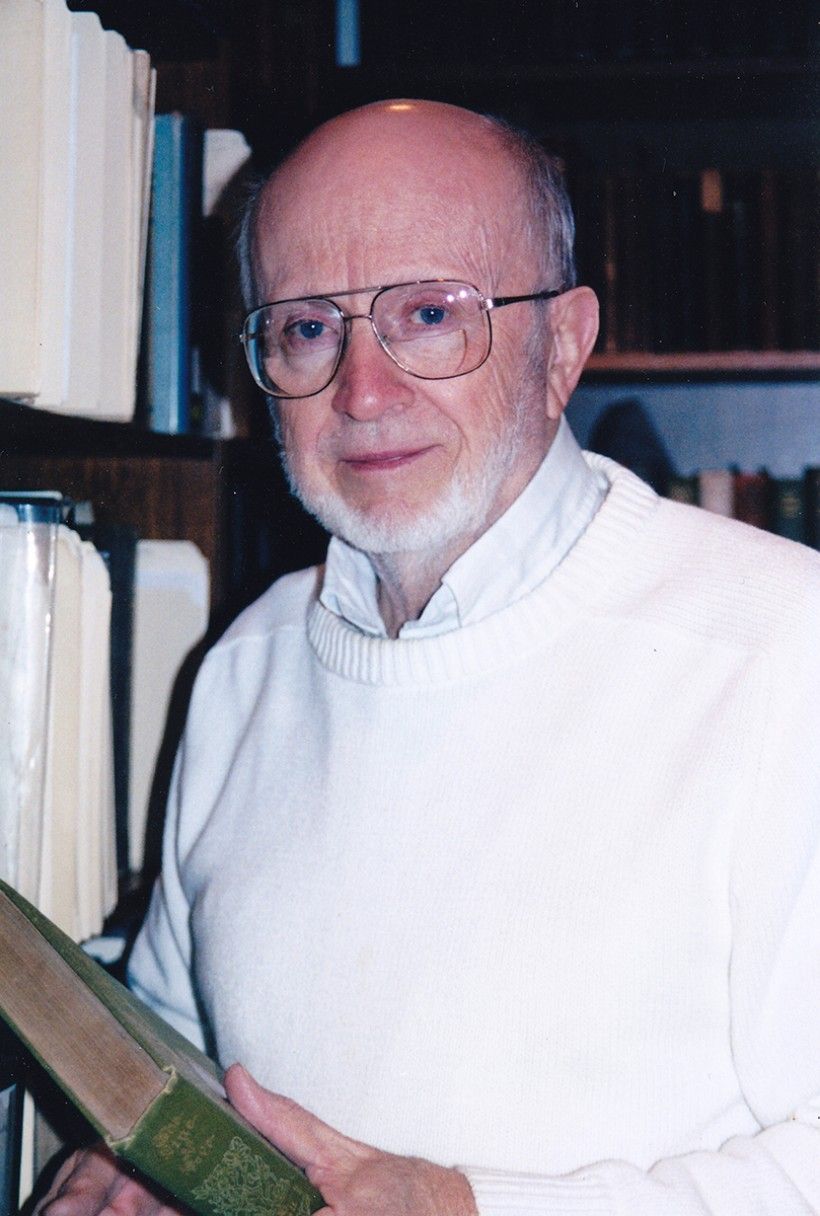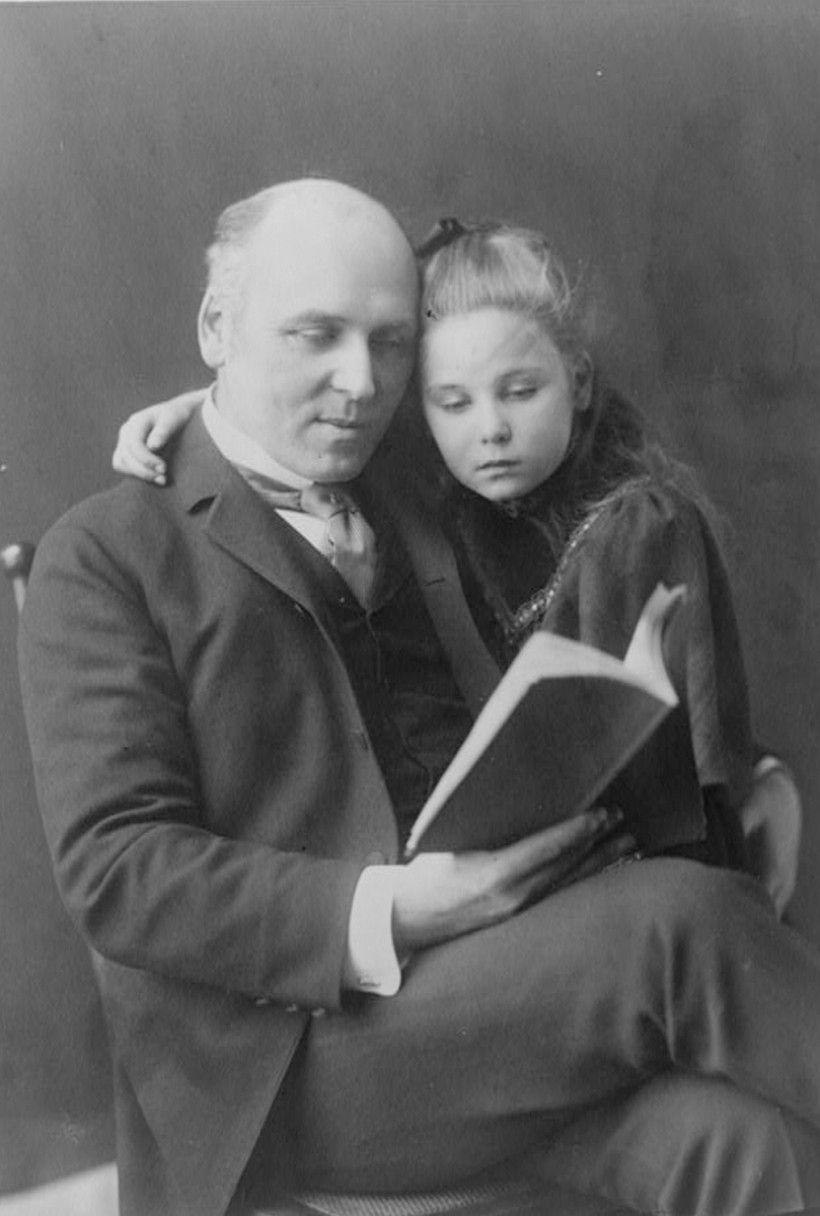 But Davis did not stop there. With a collector's passion for completeness and detail, he went beyond the purpose of his book, delving deeply into myriad, little-known facets of Pyle's life capturing detailed stories of the artist's varied career, interests and experiences. He ultimately created his own expansive archive offering a three-dimensional view of Pyle, shedding more light on the nascent culture of popular American literature and illustration from which he emerged, and on the dynamic profession he helped shape for future generations.
In 2019 Davis generously donated his remarkable Howard Pyle Research Collection to the Brandywine. Already a long-time friend, historical consultant, and donor of art and archives to the Museum, Davis's remarkable gift is now among the largest archival holdings in the Museum's Research Center. With exceptional care and forethought, Davis had housed his collection in archival boxes and protective document sleeves—not only ensuring the material's long-term preservation but saving the Museum the considerable expense of purchasing such archival materials for the collection.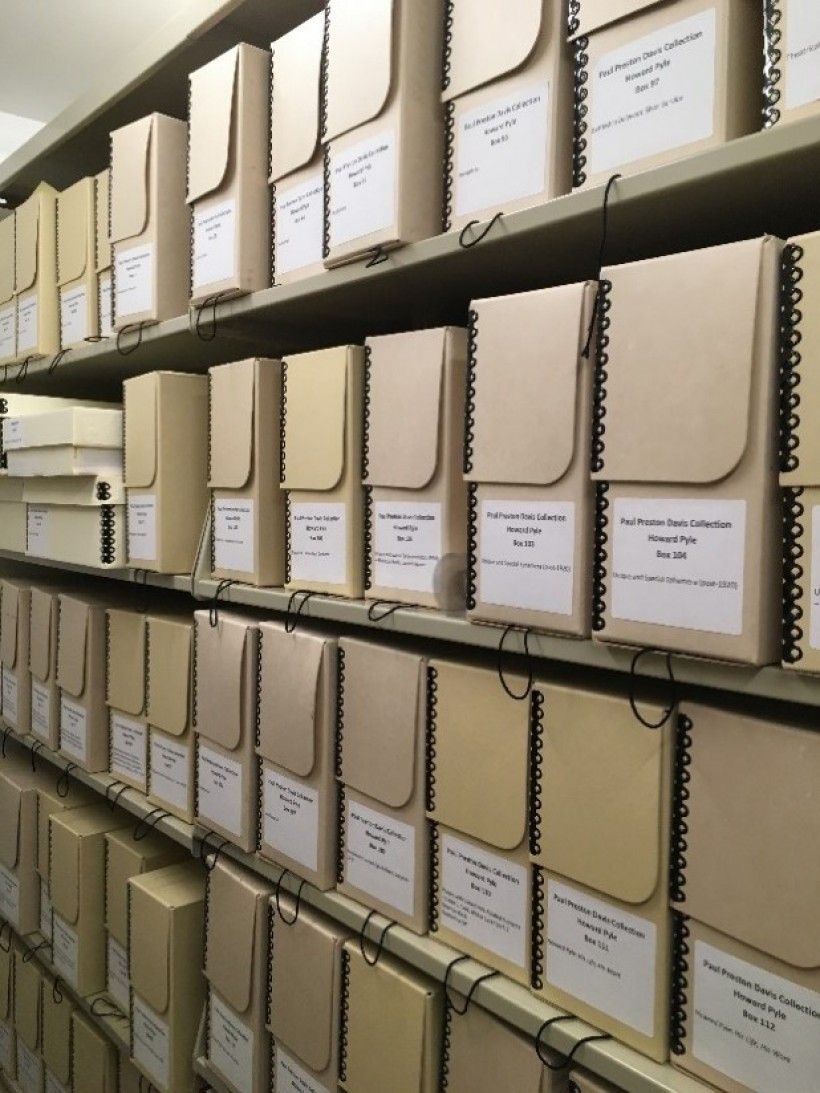 The Paul Preston Davis Howard Pyle Research Collection includes more than 100 linear feet of archival material, over 800 books, and even rare 19th- and early 20th-century printing blocks engraved with images of Pyle's illustrations for magazines and books. The collection also contains original works of art by Pyle students, such as N. C. Wyeth, Elizabeth Shippen Green and Henry Peck. Davis's collection demonstrates a special focus on the works, publishing history and teaching career of Thornton Oakley—who strongly promoted Pyle's artistic philosophy to his students.
The collection also chronicles Pyle's correspondence and ties to distinguished writers, historians and artists of his day; details his political views and social connections to two White House administrations; reveals his mother's career as a writer and translator and captures personal moments of Pyle as doting father. Davis's collection also testifies to Pyle's lasting power as an icon in the history of American illustration throughout the 20th century. This is found in the collection's modern reprints of Pyle's illustrated books and audio recordings, as well as evidence of his influence on the film industry.
The Brandywine is honored to be the recipient of Davis's gift and will endeavor his trust to preserve and make accessible his Howard Pyle Research Collection for future researchers. In gratitude and celebration of Davis's gift, the Brandywine will organize an exhibition of highlights from the collection to be presented from July through October 2021. As an enticement to the exhibition, starting in January and continuing through the exhibition, look for a series of Museum blogs offering a tantalizing preview of the Paul Preston Davis Howard Pyle Research Collection. 
---
Header image: Volumes 1 & 2 of Paul Preston Davis's Howard Pyle: His Life—His Work (New Castle and Wilmington, Delaware: Oak Knoll Books and The Delaware Art Museum, 2004), Collection of The Walter & Leonore Annenberg Research Center, Brandywine River Museum of Art