Folded Paper Stars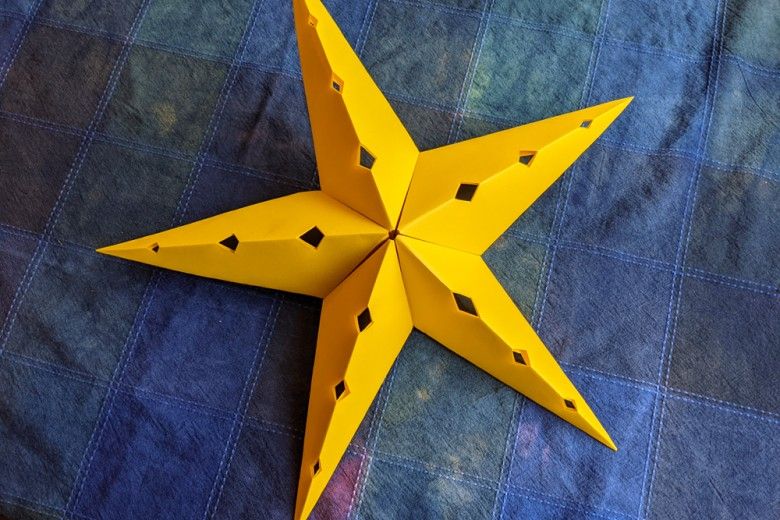 Add a festive flare to your winter decorations with these folded paper stars that can be made in any size and color. Hang one alone or make several to string together into a garland.
---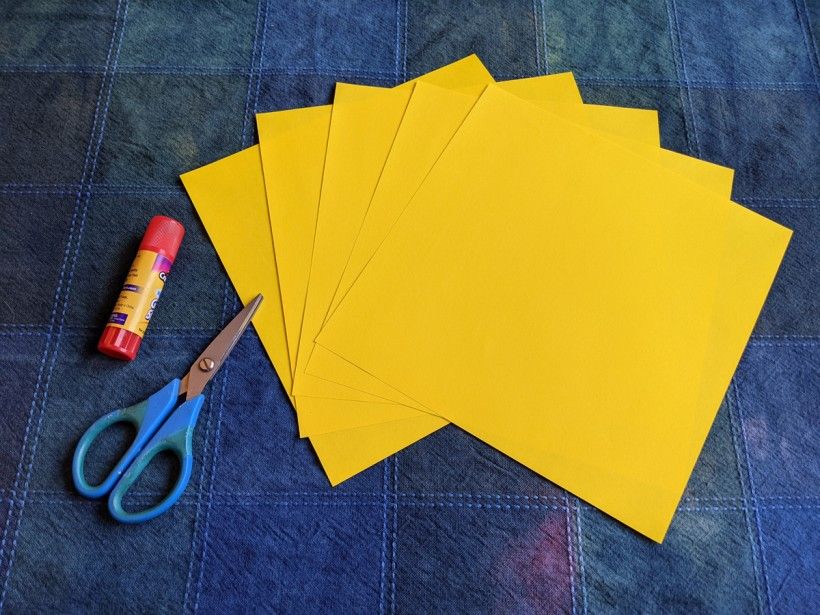 You will need:
5 pieces of square paper all the same size and color (Origami or copy paper works best because it is easier to make crisp folds) 
Scissors
Glue stick
*The star pictured is large, made with 8.5 inch squares.
---
Image

Step 1:
The five papers will all be folded the same way. Fold the square in half diagonally, creasing the fold. Open it up again.
---
Image

Step 2:
Turn the square so the center fold is straight up and down. Fold one corner into the center fold line. Repeat with the other side.
---
Image

Step 3:
Fold the bottom corner up. The point of this corner should be flush against the bottom of the folded triangles and line up with the center fold.
---
Image

Step 4:
Fold one of the bottom corners into the center fold, crease it and unfold. Repeat with the other side.
---
Image

Step 5: 
Fold the whole triangle in half at the center crease. The edges of the paper will be on the inside of your fold.
---
Image

Step 6:
Cut out three small triangle shapes along the long folded edge.
---
Image

Step 7: 
When you have all five papers folded it is time to glue them together. Unfold your pieces along the long center line and apply glue to the two smaller inner triangles. Make sure you cover the whole triangle with glue so the edges stay together nicely.
---
Image

Step 8:
Press the glued pieces together and continue adding all five points of the star. When you add the fifth point, close the star by gluing it to the first point.
---
Image

Step 9:
On the back of the star, find the inside folds and push them open with your finger. Glue these together as well to help your star keep its shape.
---
Image

Step 10:
You're finished! If you want to hang the star you can add a loop to the back of one point. I usually poke a hole with a needle and thread, but you could also use a hole punch or simple glue on a thin paper to make a loop.