Fall Flower Centerpiece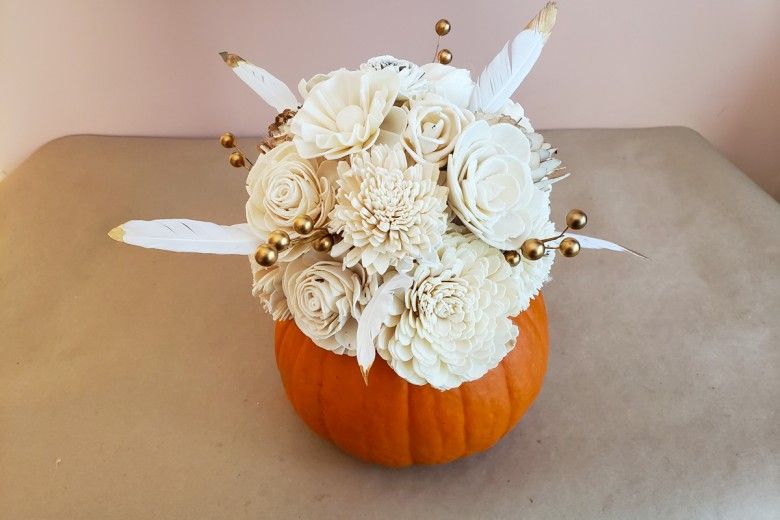 While planning my fall wedding a couple of years ago, I really wanted to make my own pumpkin and flower centerpieces. I don't have a green thumb, so I knew I could not use real flowers. I also did not have the time to commit to carving pumpkins. After lots of trial and error, I finally found my solution with this beautiful fall centerpiece made with fake flowers and zero carving required. It will last as long as your pumpkin does and adds the perfect pop of fall beauty to any table setting. I hope you enjoy yours as much as I enjoyed mine!
---
Supplies: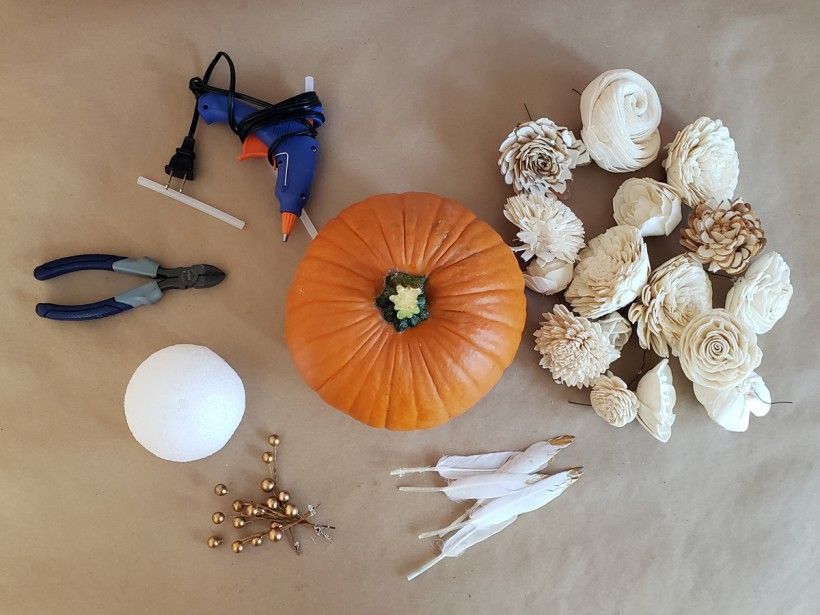 Pumpkin (real or fake with a short stem)
Wood or silk flowers
Glue gun
Styrofoam ball
Wire cutters
Optional: feathers, leaves, acorns, etc.
---
Directions:
Step 1: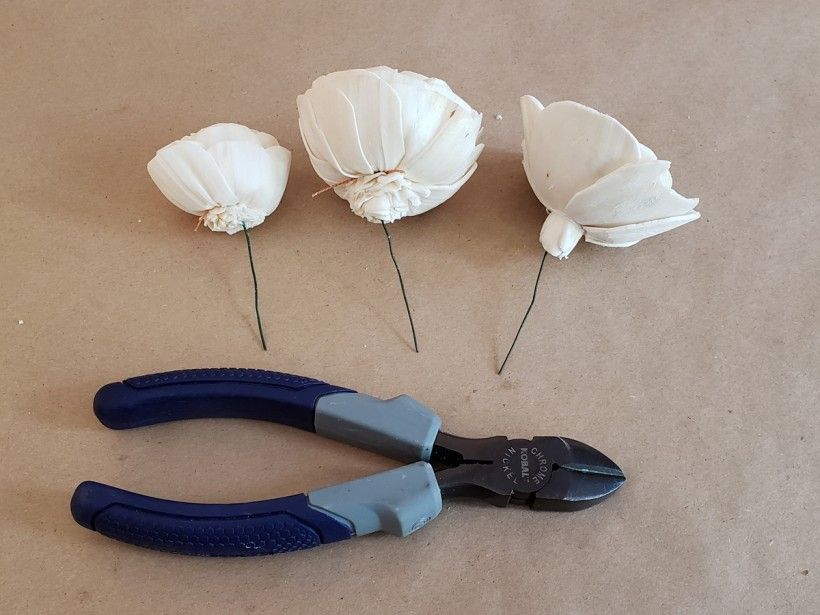 Use wire cutters to cut flower stems to be around two inches long. 
---
Step 2: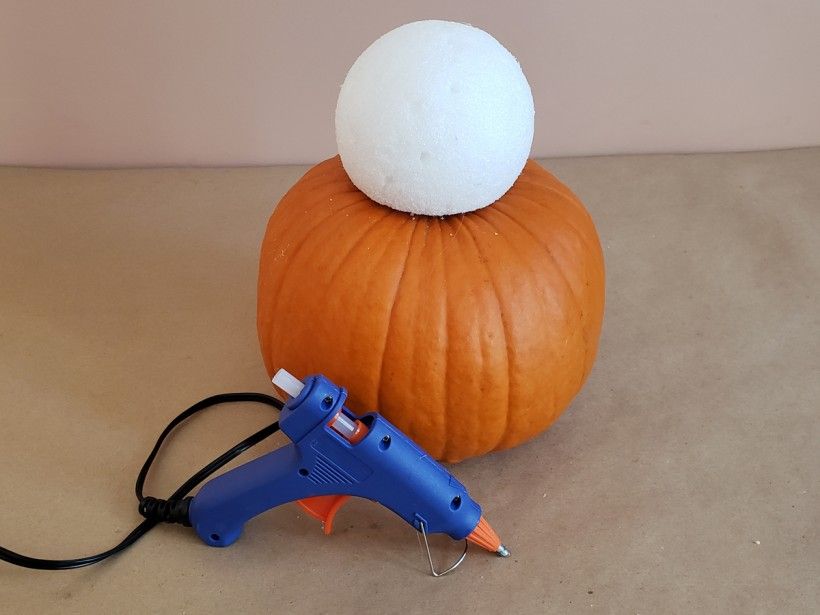 Flatten one side of the Styrofoam ball. Push the ball with the flatten end down, onto the stem of the pumpkin to make an indentation for the stem to sit in. Lift it back off and put glue inside the indentation that was made. Put the Styrofoam back onto the pumpkin and press firmly so the glue holds. 
---
Step 3: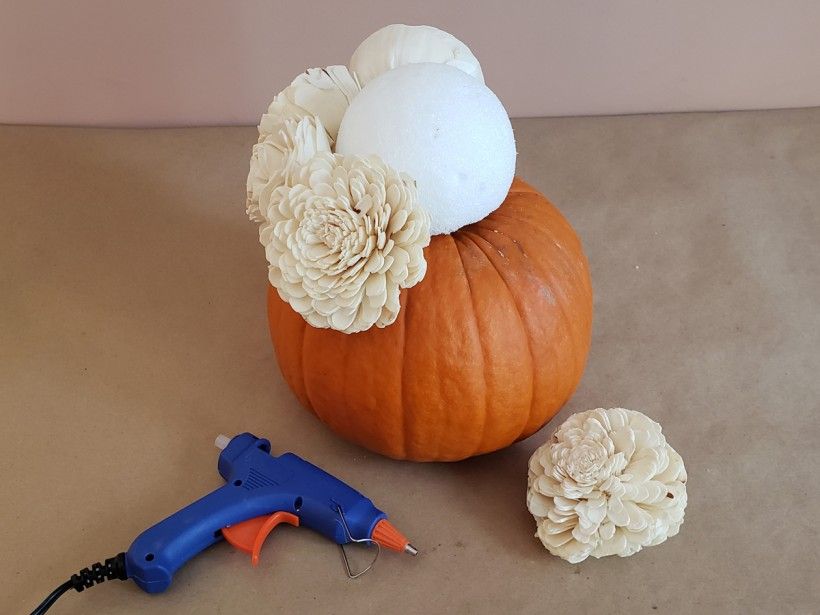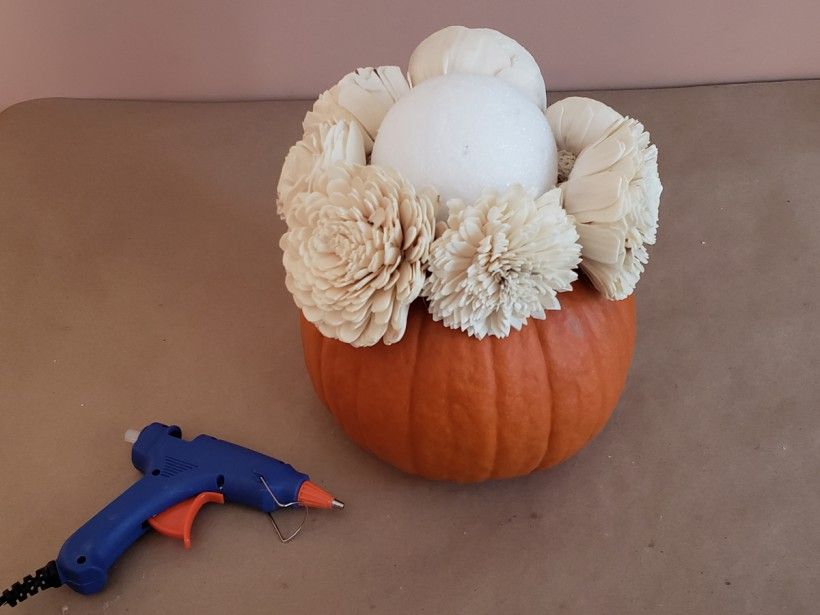 Use your largest flowers to create a ring around the lower part of the Styrofoam ball. Do this by adding a little glue to the end of the stem and then inserting the stem directly into the Styrofoam. 
---
Step 4: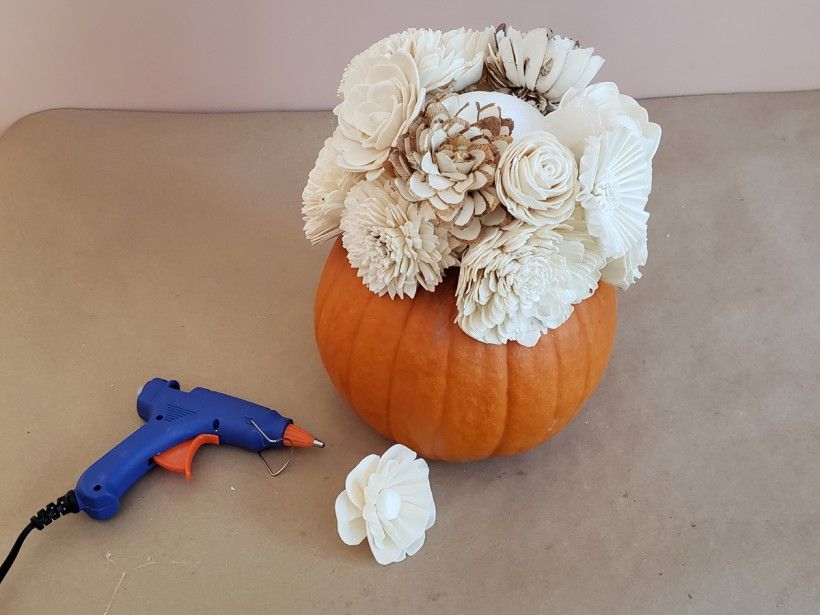 Use medium sized flowers to create a second ring of flowers above the bottom tier. 
---
Step 5: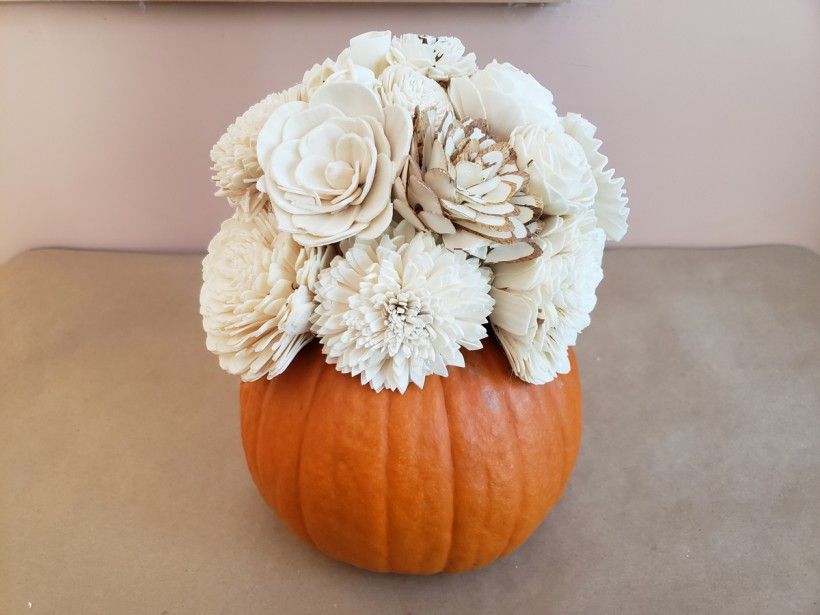 Use the smallest flowers to fill in the top tier and any remaining empty areas. 
---
Step 6: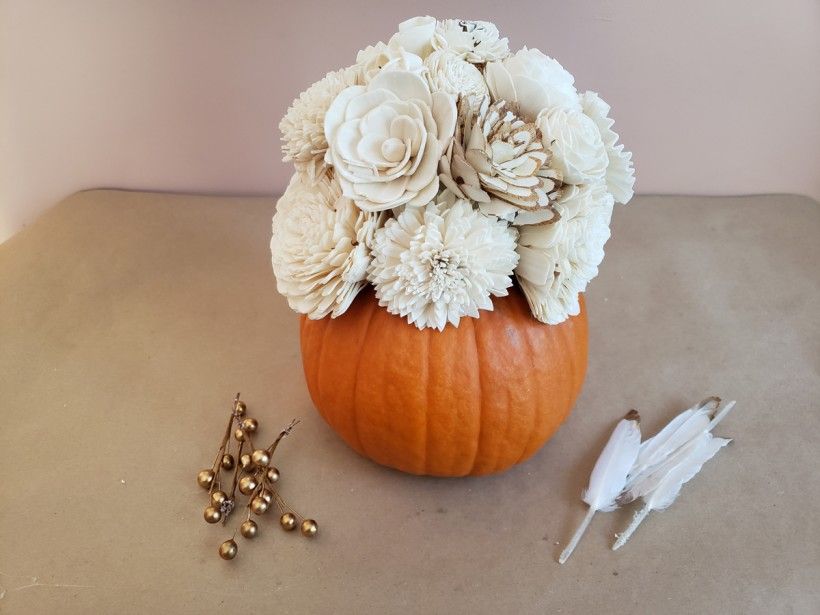 Optional: add things like leaves and feathers to fill in any areas where you can still see the Styrofoam. 
---
Step 7: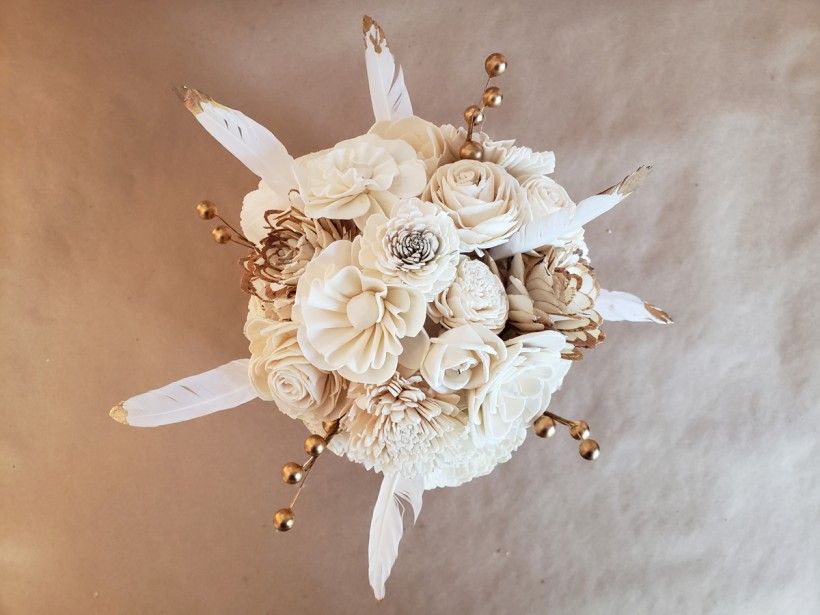 Admire your work and set it up on your table for a beautiful centerpiece!