Fall Foliage Designs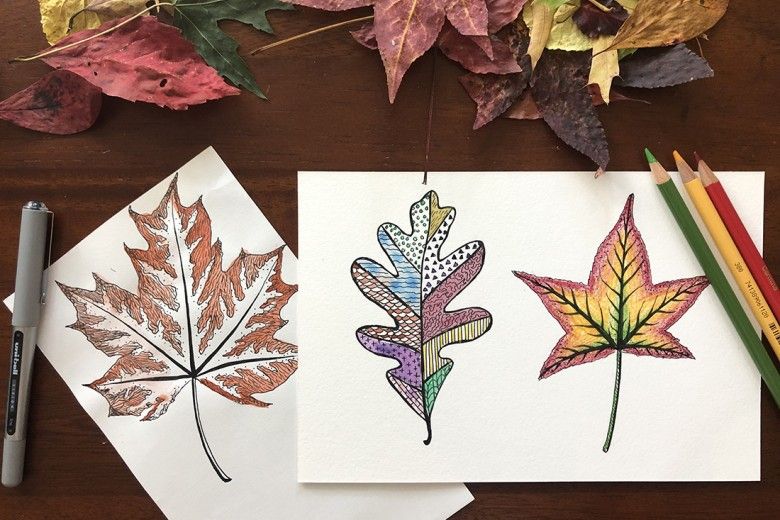 Autumn is a magical time to explore the outdoors. Crisp air and moderate temperatures lure us outside, and vibrant, changing colors in the foliage dazzle us as nature becomes a spectrum of color.
Many artists such as Jasper Cropsey have been drawn to the changing colors of the Brandywine Valley, as seen in his painting below, Autumn on the Brandywine River.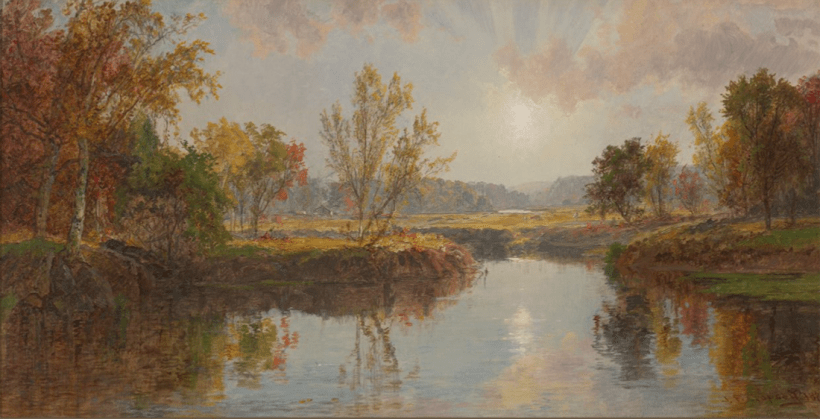 Today, let's spend some time enjoying and observing nature as well as exercising our own creativity.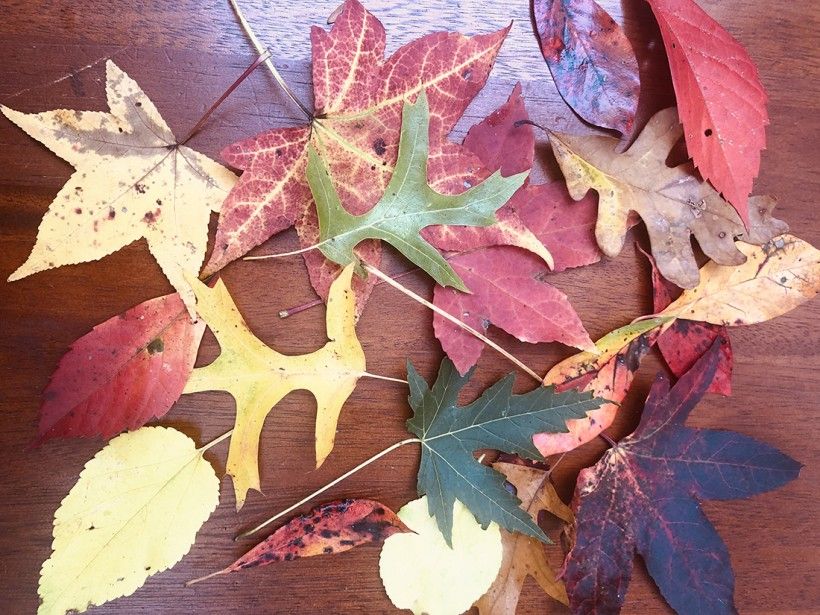 Take a stroll through a park or your neighborhood and collect fallen leaves in a variety of shapes and colors. Slow down and take your time to observe the tiny details in the veins and edges of the leaves you find.
If you're not planning to draw your leaves right away, you can press them between pieces of paper under a heavy book or box. 
---
Once you get home with your leaf collection, you can gather the rest of your materials.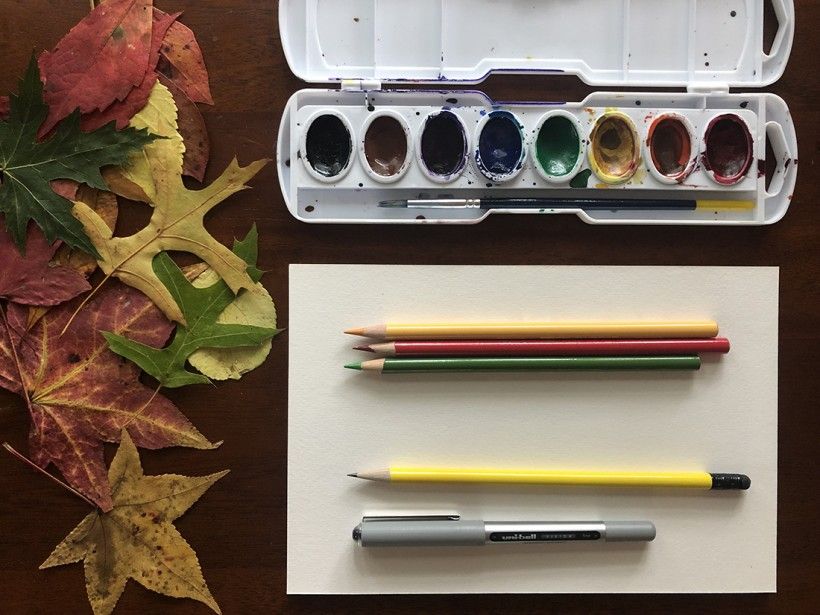 You will need:  
Your collection of leaves
Heavy drawing paper or watercolor paper
An inky pen or other drawing materials such as pencils or fine-line markers
Optional: 

Watercolor paints, paintbrush, and cup of water
Colored pencils
---
After carefully observing a leaf, trace or draw its contour onto your heavy paper.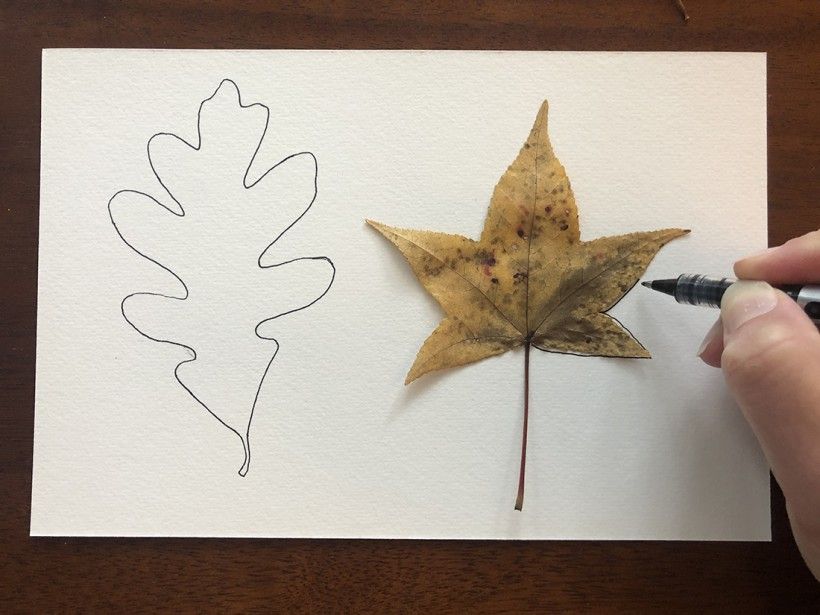 ---
You can generalize the shape or capture as many of the tiny details as you'd like.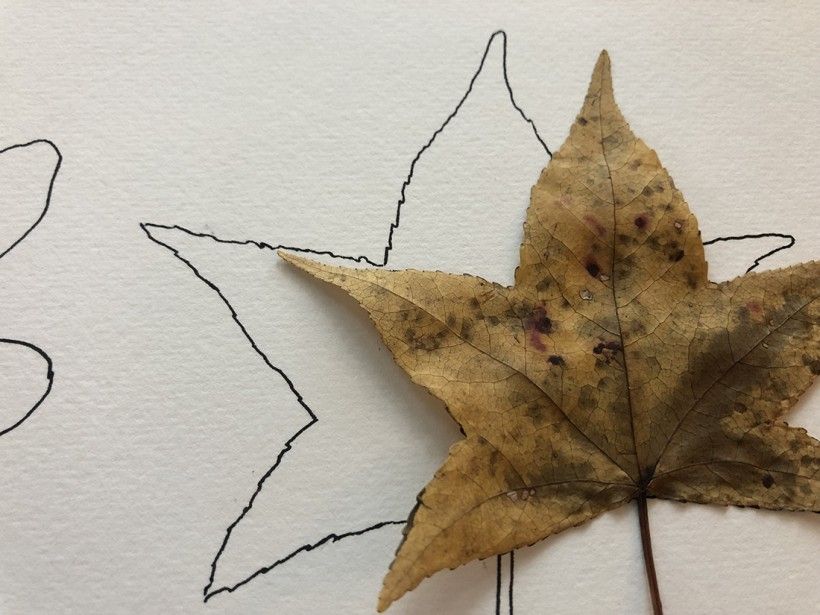 ---
Next, fill in the contour of your drawn leaf with details. These can follow patterns found in your real leaf, or you can fill it with interesting designs.
Allow yourself to relax and have fun, enjoying the process of drawing. If you'd like, you can apply some washes of watercolor or layer colored pencil over your drawings once your ink has dried.
Note: If you used water-based markers to draw your design, using watercolor will cause your lines to bleed. Dry media such as colored pencils will work best over water-based marker lines.