Leaf Candle Holder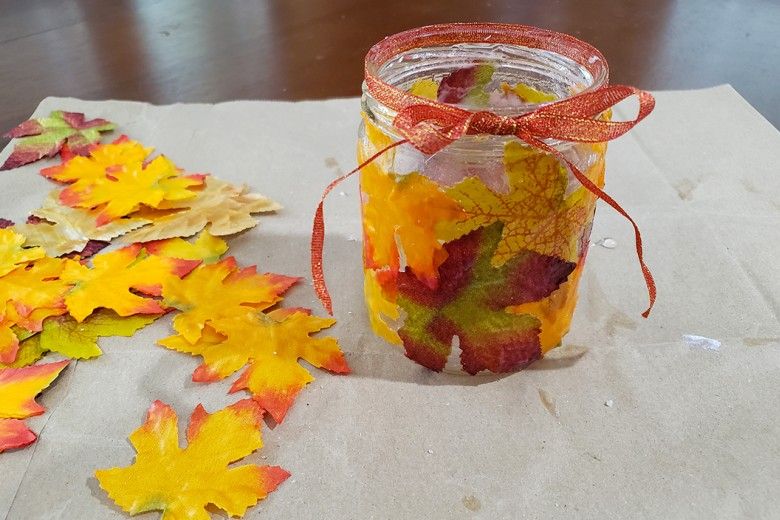 Autumn is my favorite season for food, temperature and decorations! For a quick and inexpensive DIY decor project, try creating this fall leaf candle holder to add a little atmospheric light to your home.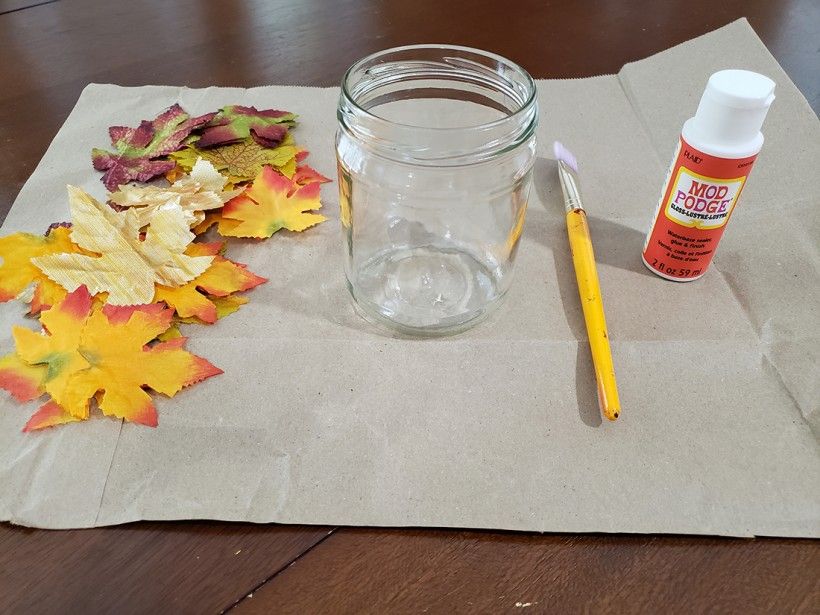 Supplies:
Clean glass jar (the smoother the better, I used an old salsa jar)
Faux leaves (get ones without large, three-dimensional veins)
Mod podge 
Paint brush
Battery-operated candle 
Ribbon and hot glue (optional) 
---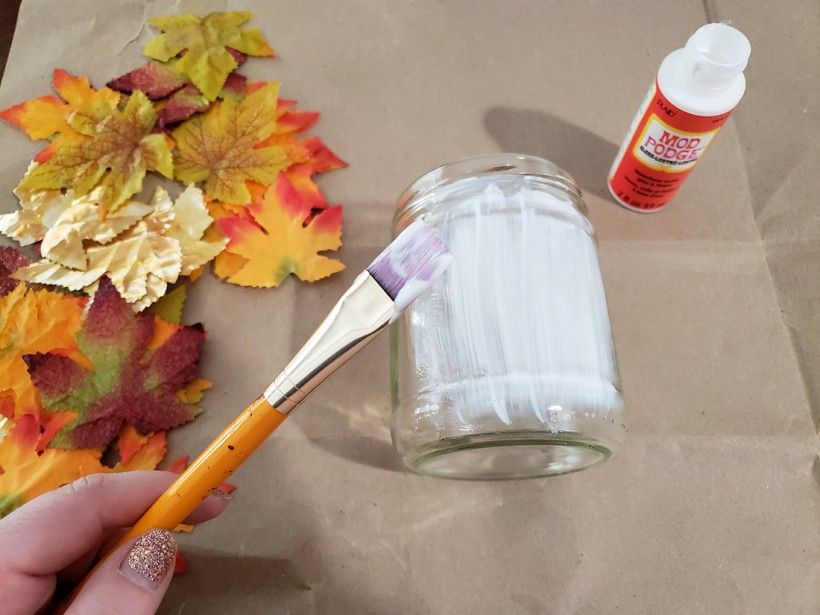 Step 1:
After covering your workspace, paint a section of the jar with mod podge.
---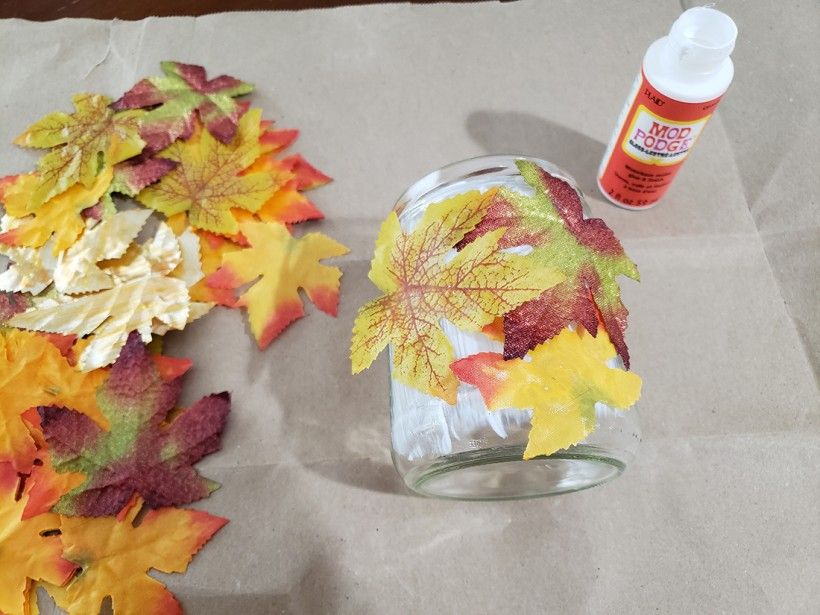 Step 2:
Lay a few leaves on the painted area. 
---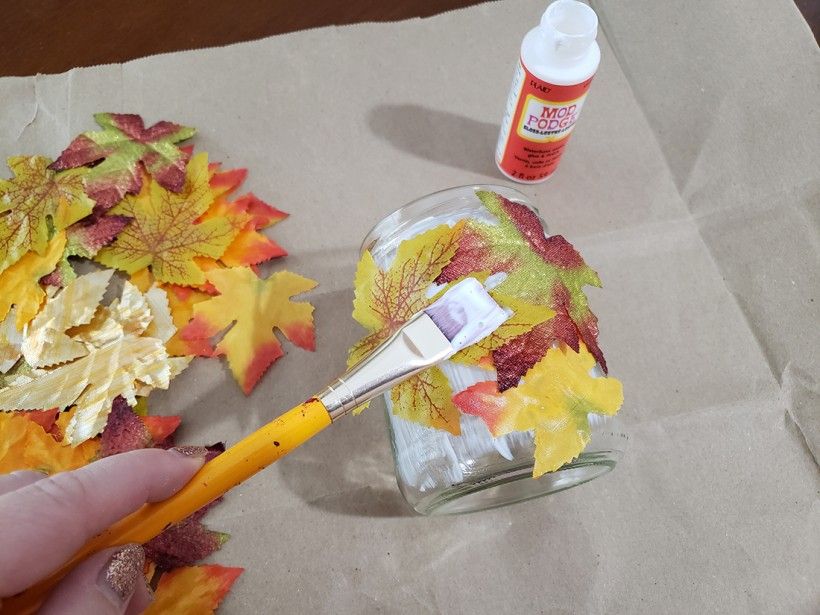 Step 3:
Carefully paint more mod podge over the leaves. Don't worry, the mod podge will dry clear.
---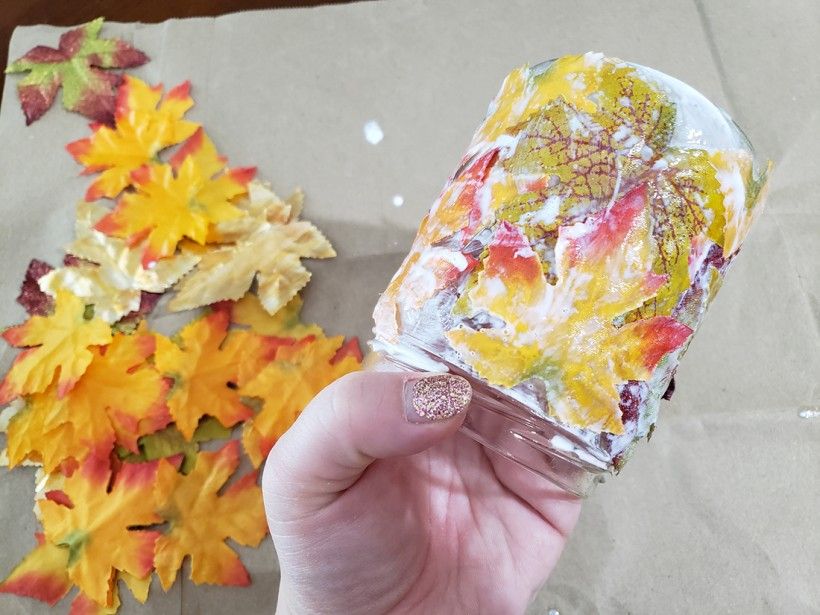 Step 4:
Keep moving around the jar, adding more leaves until you cover it as little or as much as you like. 
---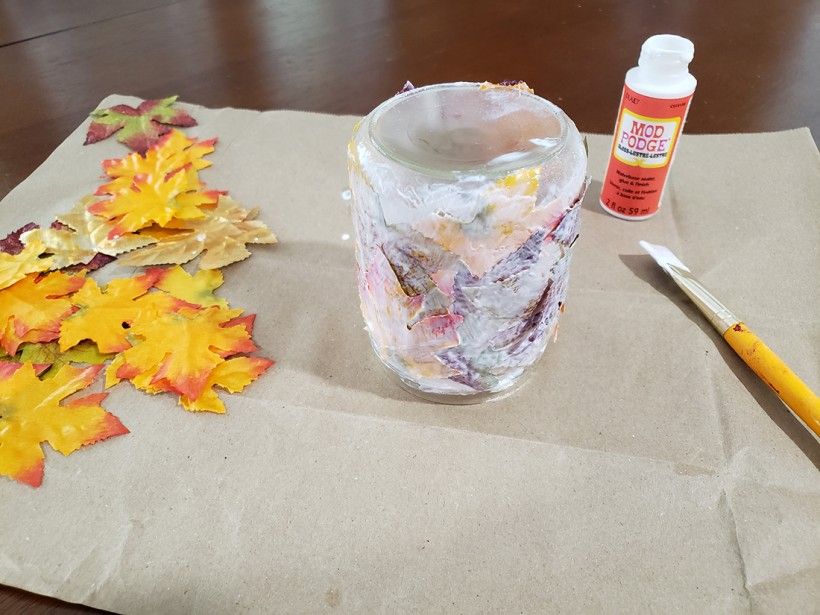 Step 5:
Paint at least two more coats of mod podge over the leaves until all the edges are glued down.
---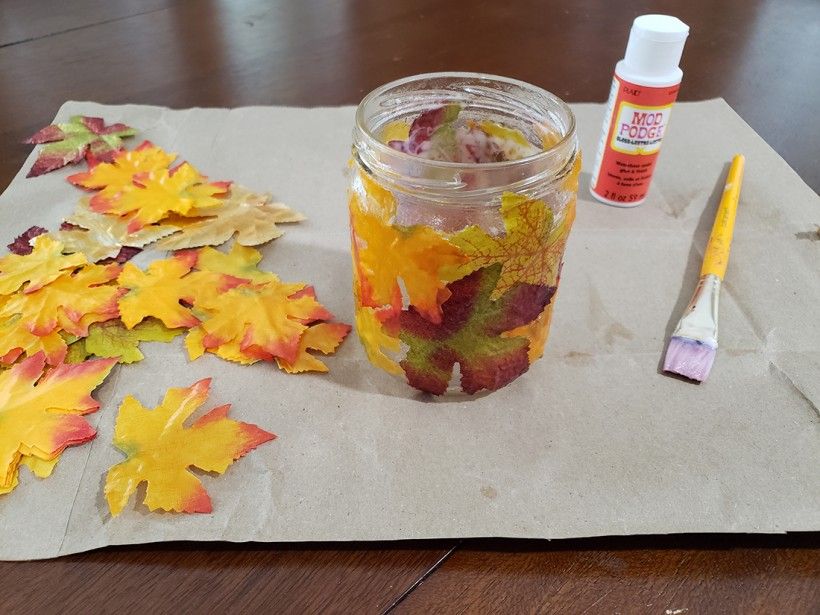 Step 6:
Allow to dry completely.
---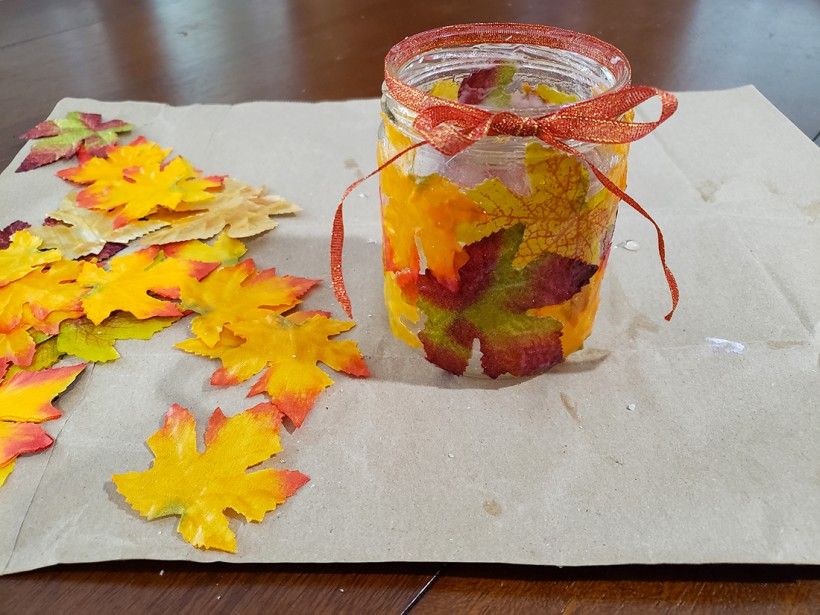 Step 7:
Add a ribbon or twine to help finish the holder.
---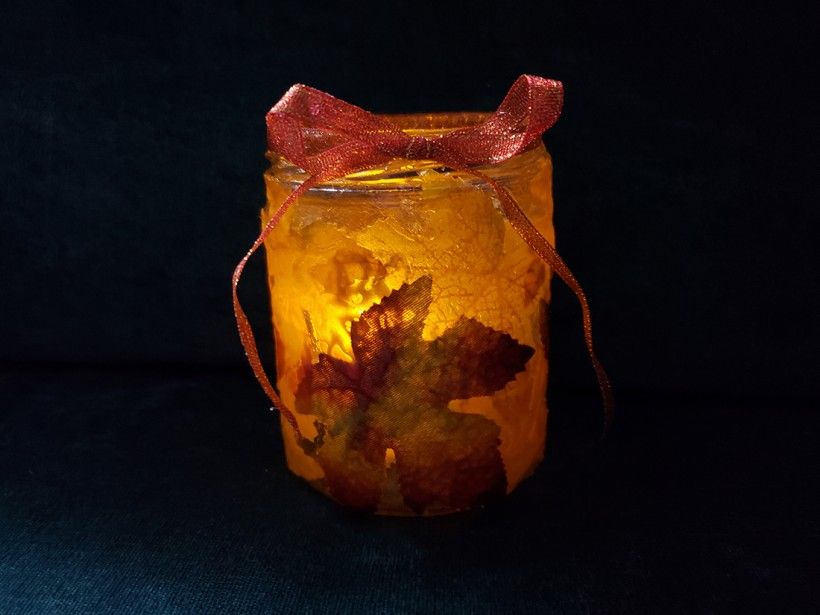 Step 8:
Insert a battery-operated candle and enjoy!