Lessons Dad Taught You: 5 Memorable Father's Day Gifts from the Brandywine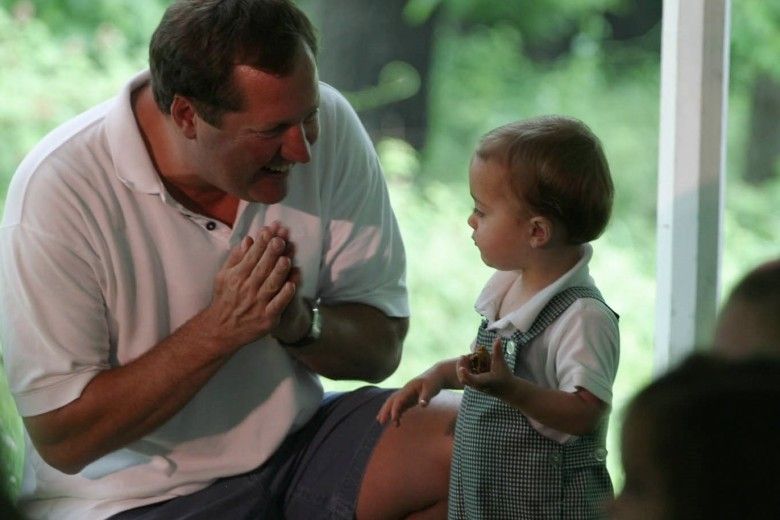 Whether he taught you how to drive, identify a ruby-throated hummingbird, or canoe down the Brandywine, the greatest gift you can give your dad is proof you were paying attention. This Father's Day celebrate the new worlds he helped you discover with a gift from the Brandywine River Museum of Art. Handpicked by our skilled shop staff, each gift was chosen with a special dad in mind – see if you can find yours.
The Dad Who Can't Be More Than Twenty Feet from a Coffee Maker:
With a to-do list that reads like a phonebook this dad can always use a boost of energy and a dose of humor to brighten up his day. This playful mug, featuring the adorable image of Homer by Jamie Wyeth, will not only make a great conversation piece and will remind him that you like taking care of him as much as he always loves taking care of you.
The Dad Who Enjoys a Great Story:
No matter where you went on vacation this dad always managed to find a historic birthplace, new museum or fantastic monument to visit. The days spent poring over artifacts and manuscripts helped him teach you about the passion, bravery, humble beginnings and inspiration that often get overlooked when we learn about our heroes solely from textbooks.
A stop at the N.C. or Andrew Wyeth studios, open daily for guided tours, is the perfect way to take an intimate glance into the lives of these amazing artists and see how the Brandywine Valley shaped their lives. After your visit, let him continue the epic story of the Wyeths at home by giving him one of our well-loved books which showcase the lives and work of this extraordinary family of painters.
The Dad Who is Lost Amongst the Stars:
Few things are as awe-inspiring as a brilliant sky on a warm summer night. This dad fell in love with the stars long ago and loves taking any opportunity to point out Orion's belt or the North Star. The Night Sky guidebook organizes the constellations and makes them easy and fun to locate, and the companion playing card set features a different constellation on every card.
The Dad Who Loves to Make Things Grow:
This dad's best days are spent in the sunshine, tending to the garden full of glorious plants he brings to life. Always looking for tips and tricks to get rid of aphids or use fewer chemicals on his roses, this dad would love one of our smart and succinct organic gardening books. If you want to make the gift extra thoughtful, choose from over 48 varieties of native plant seeds, grown in the Conservancy gardens and harvested by our volunteers, to tape inside the front cover.
The Grandad with Young Grandkids:
This grandad loves nothing more than spending time with his sweet little grandbabies, laughing, playing and making memories like he did with you. He taught you how to use your imagination to transport yourself to faraway places, where anything was possible. Give this grandad the perfect story to share with the kids – a timeless classic full of adventure and beautiful N.C. Wyeth illustrations.
This Father's Day weekend at the museum you can enjoy lunch featuring farm-to-table offerings from Chef MacGregor Mann of Junto fame, and our exhibition Paintings by George A. "Frolic" Weymouth the late founder of our organization.
However you choose to spend the day we hope you have a wonderful time with the man who has taught you so much!